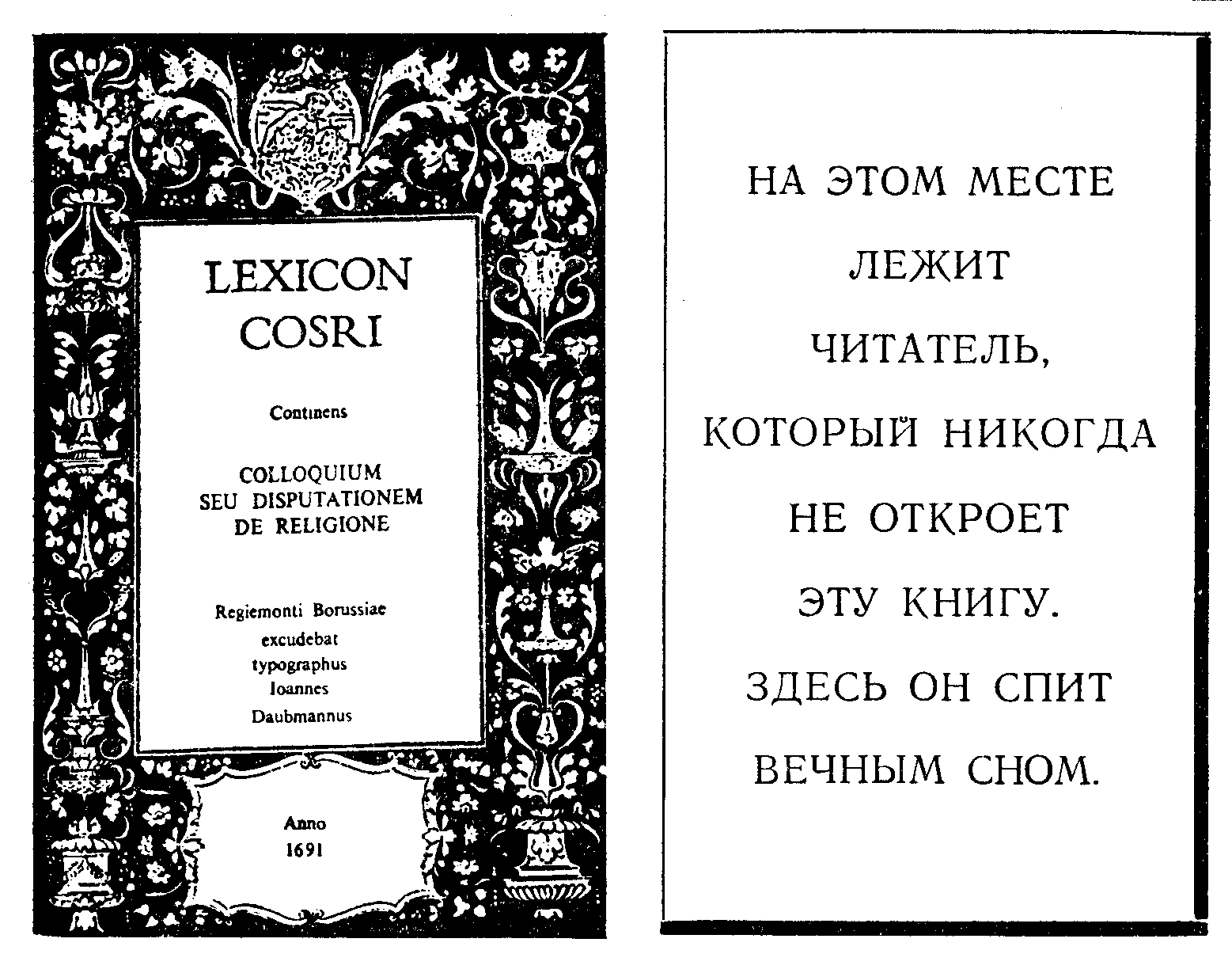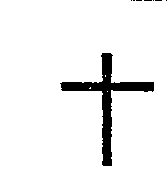 * - nuzhno iskat' v Krasnoj knige slovarya (hristianskie istochniki o hazarskom voprose),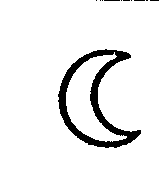 ** - nuzhno iskat' v Zelenoj knige slovarya (islamskie istochniki o hazarskom voprose),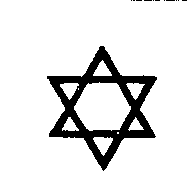 *** - nuzhno iskat' v ZHeltoj knige slovarya (drevneevrejskie istochniki o hazarskom voprose),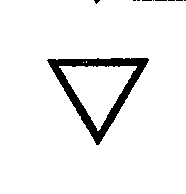 **** - stat'i, pomechennye etim znakom, mozhno najti vo vseh treh knigah... __________________________ Po tehnicheskim prichinam v nashem zhurnale eti oboznacheniya sootvetstvenno zamenyayutsya na *, **, ***, ****. (Prim. red.) Inache govorya, chitatel' mozhet pol'zovat'sya knigoj tak, kak emu pokazhetsya udobnym. Odni, kak v lyubom slovare, budut iskat' imya ili slovo, kotoroe interesuet ih v dannyj moment, drugie mogut schitat' etot slovar' knigoj, kotoruyu sleduet prochest' celikom, ot nachala do konca, v odin prisest, chtoby poluchit' bolee polnoe predstavlenie o hazarskom voprose i svyazannyh s nim lyudyah, veshchah, sobytiyah. Knigu mozhno listat' sleva napravo i sprava nalevo, tak v osnovnom i listali slovar', opublikovannyj v Prussii (evrejskie i arabskie istochniki). Tri knigi etogo slovarya - ZHeltuyu, Krasnuyu i Zelenuyu - mozhno chitat' v tom poryadke, kakoj pridet na um chitatelyu, naprimer, nachav s toj stranicy, na kotoroj slovar' otkroetsya... Imenno poetomu v izdanii XVII veka kazhdaya kniga byla perepletena otdel'no, chto v dannom sluchae nevozmozhno bylo sdelat' po tehnicheskim prichinam. "Hazarskij slovar'" mozhno chitat' i po diagonali, chtoby poluchit' srez kazhdogo iz treh istochnikov - islamskogo, hristianskogo i drevneevrejskogo... Mozhno pri chtenii soedinit' v odno celoe stat'i iz treh razlichnyh knig slovarya, gde govoritsya ob uchastnikah hazarskoj polemiki, o ee hronistah, ob issledovatelyah hazarskogo voprosa v XVII veke (Koen, Masudi, Brankovich) i v XX veke (Suk, Muaviya, SHul'c). Razumeetsya, ne sleduet obhodit' vnimaniem i personazhi, prishedshie iz treh preispoden - islamskoj, evrejskoj i hristianskoj (Efrosiniya Lukarevich, Sevast, Akshani). Oni prodelali samyj dlinnyj put', chtoby dobrat'sya do etoj knigi. Odnako obladatelya slovarya ne dolzhny smushchat' eti instrukcii. On mozhet so spokojnoj dushoj prenebrech' vsemi etimi sovetami i chitat' tak, kak est: pol'zovat'sya pravym glazom kak vilkoj, levym kak nozhom, a kosti brosat' za spinu. I hvatit. Pravda, mozhet sluchit'sya, chto chitatel' zabluditsya i poteryaetsya sredi slov etoj knigi, kak sluchilos' s Masudi, odnim iz avtorov slovarya, kotoryj zaplutal v chuzhih snah i uzhe ne nashel dorogi nazad. V takom sluchae chitatelyu ne ostaetsya nichego drugogo, kak pustit'sya s serediny stranicy v lyubuyu storonu, prokladyvaya svoyu sobstvennuyu tropinku. Togda on budet prodvigat'sya skvoz' knigu, kak skvoz' les, ot znaka do znaka, orientiruyas' po zvezdam, mesyacu i krestam. V drugoj raz on budet chitat' ee, kak ptica tryasoguzka, kotoraya letaet tol'ko po chetvergam, ili zhe peretasovyvat' i perekladyvat' ee stranicy beschislennymi sposobami, kak kubik Rubika. Nikakaya hronologiya zdes' ne nuzhna i ne dolzhna soblyudat'sya. Kazhdyj chitatel' sam slozhit svoyu knigu v odno celoe, kak v igre v domino ili karty, i poluchit ot etogo slovarya, kak ot zerkala, stol'ko, skol'ko v nego vlozhit, potomu chto ot istiny - kak pishetsya na odnoj iz sleduyushchih stranic - nel'zya poluchit' bol'she, chem vy v nee vlozhite. Krome togo, knigu etu vovse ne obyazatel'no chitat' celikom, mozhno prochest' lish' polovinu ili kakuyu-to chast' i na etom ostanovit'sya, chto, kstati, vsegda i byvaet so slovaryami. CHem bol'she ishchesh', tem bol'she poluchaesh'; tak i zdes' schastlivomu issledovatelyu dostanutsya vse svyazi mezhdu imenami etogo slovarya. Ostal'noe dlya ostal'nyh.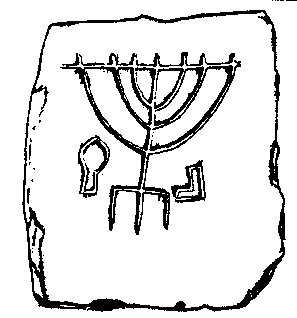 V etot moment vse zvonki na dveri nachali zvonit' i v dom vorvalis' gosti, Dzhel'somina Mohorovichich voshla v vyzyvayushchih sapozhkah s prekrasnymi, nepodvizhnymi glazami, budto sdelannymi iz dragocennyh kamnej. Mat' professora Suka v prisutstvii vseh gostej vruchila ej violonchel', pocelovala ee mezhdu glaz, ostaviv na meste poceluya eshche odin glaz, narisovannyj gubnoj pomadoj, i skazala: - Kak ty dumaesh', Dzhel'somina, ot kogo etot podarok? Otgadaj! Ot professora Suka! Ty dolzhna napisat' emu horoshee pis'mo i poblagodarit' ego. On molodoj i krasivyj gospodin. I ya vsegda beregu dlya nego samoe luchshee mesto vo glave stola! Uglublennaya v svoi mysli, tyazhelaya ten' kotoryh mogla by otdavit' nogu, kak sapog, gospozha Suk rassadila svoih gostej za stolom, ostaviv pochetnoe mesto pustym, kak budto ona vse eshche ozhidaet samogo vazhnogo gostya, i rasseyanno i toroplivo posadila d-ra Suka ryadom s Dzhel'sominoj i ostal'noj molodezh'yu vozle horosho politogo fikusa, kotoryj u nih za spinoj potel i slezilsya list'yami tak, chto bylo slyshno, kak kapli padayut na pol. V tot vecher za stolom Dzhel'somina povernulas' k d-ru Suku, dotronulas' do ego ruki svoim goryachim pal'chikom i skazala: - Postupki v chelovecheskoj zhizni pohozhi na edu, a mysli i chuvstva - na pripravy. Ploho pridetsya tomu, kto posolit chereshnyu ili uksusom pol'et pirozhnoe... Poka Dzhel'somina proiznosila eti slova, d-r Suk rezal hleb i dumal o tom, chto ona odnih let s nim i drugih - s ostal'nym mirom. Kogda posle uzhina professor Suk vernulsya v svoyu komnatu v gostinice, on vytashchil iz karmana klyuch, dostal lupu i prinyalsya izuchat' ego. Na zolotoj monete, kotoraya sluzhila golovkoj, on prochital evrejskuyu bukvu "X"... ...D-r Suk zasnul na rassvete s myslyami o tom, chto nikogda ne uznaet, chto skazala emu v tot vecher Dzhel'somina. K ee golosu on byl sovershenno gluh.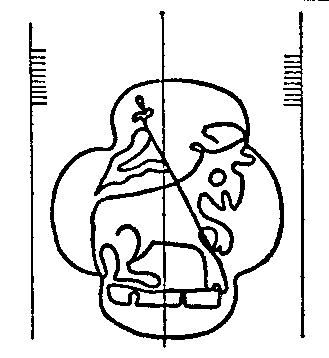 God spustya komnata v mansarde byla zabita veshchami, i odnazhdy utrom, vojdya v nee, d-r Muaviya byl oshelomlen, ponyav, chto vse im priobretennoe nachinaet skladyvat'sya v nechto imeyushchee smysl. Brosalos' v glaza, chto chast' etih veshchej predstavlyaet soboj oborudovanie dlya chego-to pohodivshego na bol'nicu. No na bol'nicu neobychnuyu, vozmozhno drevnyuyu, v kotoroj lechili ne tak, kak lechat sejchas. V bol'nice d-ra Muavii byli siden'ya so strannymi prorezyami, skam'i s kol'cami dlya togo, chtoby privyazyvat' sidyashchih, derevyannye shlemy s otverstiyami tol'ko dlya levogo ili dlya pravogo glaza ili zhe s dyrkoj dlya tret'ego glaza na temeni, Muaviya pomestil eti veshchi v otdel'nuyu komnatu, pozval svoego kollegu s medicinskogo fakul'teta i pokazal ih emu. |to byla ego pervaya posle vojny 1967 goda vstrecha s odnim iz byvshih universitetskih druzej. Medik osmotrel veshchi i skazal: eto drevnejshee oborudovanie dlya lecheniya snov, tochnee dlya lecheniya zreniya, kotorym pol'zuyutsya vo sne. Potomu chto vo sne, po nekotorym verovaniyam, my vidim sovsem ne tem zreniem, kotorym vidim nayavu. D-r Muaviya usmehnulsya takomu vyvodu i zanyalsya ostal'nymi veshchami. Oni po-prezhnemu nahodilis' v pervoj bol'shoj komnate s popugaem, odnako ustanovit' svyaz' mezhdu nimi bylo trudnee, chem mezhdu temi, chto predstavlyali soboj sredstva dlya lecheniya zreniya, kotorym vidyat sny. Dolgo pytalsya on najti obshchij znamenatel' dlya vsego etogo star'ya i nakonec reshilsya pribegnut' k metodu, kotorym pol'zovalsya ran'she - v svoej predydushchej zhizni uchenogo. On reshil iskat' pomoshch' u komp'yutera. Pozvonil po telefonu odnomu iz svoih byvshih sotrudnikov v Kaire, specialistu po teorii veroyatnosti, i poprosil ego vvesti v komp'yuter nazvaniya vseh predmetov, kotorye perechislit emu v pis'me. Tri dnya spustya komp'yuter vydal rezul'tat, i d-r Muaviya poluchil iz Kaira otvet. CHto kasaetsya stihotvoreniya, o nem mashina znala tol'ko to, chto ono napisano na kakom-to slavyanskom yazyke na bumage 1660 goda s vodyanym znakom, na kotorom yagnenok pod znamenem s trehlistnym kleverom. Ostal'nye zhe predmety - takie, kak popugaj, sedlo dlya verblyuda s kolokol'chikami, zasohshij plod, pohozhij odnovremenno na rybu i shishku, kletka dlya lyudej i drugie -ob®edinyalo tol'ko odno. A imenno - iz skudnyh dannyh, kotorymi komp'yuter raspolagal glavnym obrazom na osnove issledovanij samogo d-ra Muavii, vytekalo, chto vse eti veshchi upominalis' v utrachennom v nastoyashchee vremya "Hazarskom slovare". Tak d-r Muaviya snova okazalsya tam, gde on byl pered nachalom vojny. On snova otpravilsya v "Korchmu u suki", raskuril trubku, oglyadelsya vokrug, pogasil ee i vernulsya v Kair, k prezhnej rabote v universitete. Na stole ego ozhidala gora pisem i priglashenij na vstrechi i simpoziumy, iz kotoryh on vybral odno i nachal gotovit'sya k dokladu na nauchnoj konferencii v oktyabre 1982 goda v Car'grade na temu "Kul'tura CHernomorskogo poberezh'ya v srednie veka". On snova prochital Iudu Halevi, ego sochinenie o hazarah, napisal svoj doklad i poehal v Car'grad, nadeyas', chto tam on, byt' mozhet, .vstretitsya s kem-nibud', kto bol'she, chem on, znaet o hazarskih delah. Tot, kto ubil d-ra Muaviyu v Car'grade, skazal, napraviv na nego revol'ver: - Otkroj poshire rot, chtoby ya ne isportil tebe zuby! D-r Muaviya razinul rot, i on ego ubil. I tak horosho pricelilsya, chto zuby d-ra Muavii ostalis' cely.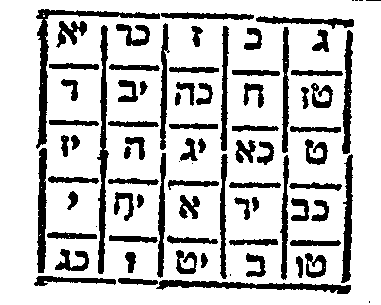 Teper' rabi Papo i Ichak Nehama ponyali, chto dushi Koena possorilis' iz-za meshochkov s rukopisyami, no ih bylo tak mnogo, chto kazalos' nevozmozhnym peresmotret' vse. Togda rabi Abraham sprosil: - Dumaesh' li ty o cvete etih chehlov to zhe, chto i ya? - Razve ne vidno, chto oni togo zhe cveta, chto i plamya? - zametil Nehama.- Posmotri na svechu. Ee plamya sostoit iz neskol'kih cvetov: goluboj, krasnyj, chernyj, etot trehcvetnyj ogon' obzhigaet i vsegda soprikasaetsya s toj materiej, kotoruyu on szhigaet, s fitilem i maslom. Vverhu, nad etim trehcvetnym ognem, vtoroe beloe plamya, podderzhivaemoe nizhnim, ne obzhigaet, no svetit, to est' eto ogon', pitaemyj ognem. Moisej na gore stoyal v etom belom plameni, kotoroe ne obzhigaet, a svetit, a my stoim u podnozhiya gory v trehcvetnom ogne, pozhirayushchem i szhigayushchem vse, krome belogo plameni, kotoroe est' simvol samoj glavnoj i samoj sokrovennoj mudrosti. Poprobuem zhe poiskat' to, chto my ishchem, v belyh chehlah! Knig bylo nemnogo - vse pomestilos' v odnom meshke. Oni nashli tam odno iz izdanij Iudy Halevi ****, opublikovannoe v Bazele v 1660 godu, s prilozheniem perevoda teksta s arabskogo na drevneevrejskij, avtorom kotorogo byl rabi Ieguda Aben Tibon, i kommentariyami izdatelya na latyni. V ostal'nyh chehlah byli rukopisi Koena... Pereglyanuvshis' v polumrake, rabi i Nehama peresmotreli ostavshiesya belye chehly i ne nashli v nih nichego, krome neskol'kih desyatkov slozhennyh po alfavitu razlichnyh slov, to est' to, chto Koen nazyval "Hazarskim slovarem" ("Lexicon Cosri") i chto, kak oni ponyali, bylo slozhennymi v alfavitnom poryadke svedeniyami o hazarah, ob ih vere, obychayah i obo vseh lyudyah, svyazannyh s nimi, s ih istoriej i ih obrashcheniem v iudaizm. |to byl material, pohozhij na tot, chto za mnogo vekov do Koena obrabotal Iuda Halevi v svoej knige o hazarah, odnako Koen poshel dal'she, chem Halevi, on popytalsya glubzhe vojti v sut' voprosa o tom, kto byli nenazvannye v knige Halevi hristianskij i islamskij uchastniki polemiki ****. Koen stremilsya uznat' imena etih dvoih, ih argumenty i vosstanovit' ih biografii dlya svoego slovarya, kotoryj, kak on schital, dolzhen byl ohvatit' i te voprosy, kotorye v evrejskih istochnikah o hazarah ostalis' bez vnimaniya. Tak v slovare Koena okazalis' i nabroski zhizneopisaniya odnogo hristianskogo propovednika i missionera, ochevidno, togo samogo, o kotorom Koen rassprashival iezuitov, no oni byli ochen' skudny, tam ne bylo imeni, kotoroe Koenu ne udalos' uznat', i etot material nel'zya bylo vklyuchit' v slovar'. "Iuda Halevi,- zapisal Koen v kommentarii k etoj nezakonchennoj biografii, - ego izdateli i drugie evrejskie kommentatory i istochniki nazyvayut imya tol'ko odnogo iz treh uchastnikov v religioznoj polemike pri dvore hazarskogo kagana. |to evrejskij predstavitel' - Isaak Sangari***, kotoryj istolkoval hazarskomu pravitelyu son o yavlenii angela. Imen ostal'nyh uchastnikov polemiki - hristianskogo i islamskogo - evrejskie istochniki ne nazyvayut, tam govoritsya tol'ko, chto odin iz nih filosof, a pro drugogo, araba, dazhe ne soobshchayut, ubili li ego do ili posle polemiki. Mozhet byt', gde-to na svete, - pisal dal'she Koen,- kto-to eshche sobiraet dokumenty i svedeniya o hazarah, tak zhe kak eto delal Iuda Halevi, i sostavlyaet takoj zhe svod istochnikov ili slovar', kak eto delayu ya. Mozhet byt', eto delaet kto-to, prinadlezhashchij k inoj vere - hristianin ili priverzhenec islama. Mozhet byt', gde-to v mire est' dvoe, kotorye ishchut menya tak zhe, kak ya ishchu ih. Mozhet byt', oni vidyat menya vo snah, kak i ya ih, zhazhdut togo, chto ya uzhe znayu, potomu chto dlya nih moya istina - tajna, tak zhe kak i ih istina dlya menya - sokrytyj otvet na moi voprosy. Ne zrya govoryat, chto shestidesyataya dolya kazhdogo sna - eto istina. Mozhet, i ya ne zrya vizhu vo sne Car'grad i sebya v etom gorode vizhu sovsem ne takim, kakov na samom dele, a lovko sidyashchim v sedle i s bystroj sablej, hromym i veruyushchim ne v togo boga, v kotorogo veruyu ya. V Talmude napisano: "Pust' idet, chtoby ego son byl istolkovan pered troicej!" Kto moya troica? Ne ryadom li so mnoyu i vtoroj, hristianskij ohotnik za hazarami, i tretij, islamskij? Ne zhivut li v moih dushah tri very vmesto odnoj? Ne okazhutsya li dve moi dushi v adu i lish' odna v rayu? Ili zhe vsegda, kak i v knige o sotvorenii sveta, neobhodima troica, a kto-to odin nedostatochen, i poetomu ya ne sluchajno stremlyus' najti dvuh drugih, kak i oni, veroyatno, stremyatsya najti tret'ego. Ne znayu, no ya yasno prochuvstvoval, chto tri moi dushi voyuyut vo mne, i odna iz nih s sablej uzhe v Car'grade, drugaya somnevaetsya, plachet i poet, igraya na lyutne, a tret'ya protiv menya. Ta, tret'ya, eshche ne daet o sebe znat' ili zhe nikak ne mozhet do menya dobrat'sya. Poetomu ya vizhu vo snah tol'ko togo pervogo, s sablej, a vtorogo, s lyutnej, ne vizhu. Rav Hisda govorit: "Son, kotoryj ne istolkovan, podoben pis'mu, kotoroe ne prochitano", ya zhe pereinachivayu eto i govoryu: "Neprochitannoe pis'mo podobno snu, kotoryj ne prisnilsya". Skol'ko zhe mne snov poslano, kotorye ya nikogda ne poluchil i ne uvidel? |togo ya ne znayu, no znayu, chto odna iz moih dush mozhet razgadat' proishozhdenie drugoj dushi, glyadya na chelo spyashchego cheloveka. YA chuvstvuyu, chto chasticy moej dushi mozhno vstretit' sredi drugih chelovecheskih sushchestv, sredi verblyudov, sredi kamnej i rastenij; chej-to son vzyal material ot tela moej dushi i stroit iz nego svoj dom gde-to daleko. Moi dushi dlya svoego sovershenstva ishchut sodejstviya drugih dush, tak dushi pomogayut drug drugu. YA znayu, moj hazarskij slovar' ohvatyvaet vse desyat' chisel i 22 bukvy evrejskogo alfavita; iz nih mozhno postroit' mir, no vot ved' ya etogo ne umeyu. Mne ne hvataet nekotoryh imen, i nekotorye mesta dlya bukv iz-za etogo ostanutsya nezapolnennymi. Kak by ya hotel, chtoby vmesto slovarya s imenami mozhno bylo vzyat' tol'ko odni glagoly! No cheloveku eto ne dano. Potomu chto bukvy, kotorye sostavlyayut glagoly, proishodyat ot |lohima, oni nam neizvestny, i oni sut' ne chelovech'i, no bozh'i, i tol'ko te bukvy, kotorye sostavlyayut imena, te, chto proishodyat iz Geenny i ot d'yavola, tol'ko oni sostavlyayut moj slovar', i tol'ko eti bukvy dostupny mne. Tak chto mne pridetsya derzhat'sya imen i d'yavola..." - Baal halomot! - voskliknul rabi Papo, kogda oni doshli do etogo mesta v bumagah Koena.- Ne bredit li on? - YA dumayu inache, - otvechal Nehama i zagasil svechu. - CHto ty dumaesh'? - sprosil rabi Papo i zagasil svetil'nik, prichem dushi prosheptali kazhdaya svoe imya i ischezli. - YA dumayu, - otvetil Nehama v polnoj temnote, takoj, chto mrak komnaty smeshivalsya s mrakom ego ust, - ya dumayu, chto emu bol'she podojdet - Zemlin, Kavala ili Saloniki? - Saloniki, evrejskij gorod? - udivilsya rabi Papo. - Kakoj mozhet byt' razgovor ob etom? Ego nuzhno soslat' v rudniki v Siderokapsi! - My otpravim ego v Saloniki k ego neveste, - zaklyuchil vtoroj starec zadumchivo, i oni vyshli, ne zazhigaya svet. Tak na sud'be Samuelya Kozna byla postavlena pechat'. On byl izgnan iz Dubrovnika i, kak mozhno ponyat' iz doneseniya zhandarmov, prostilsya so svoimi znakomymi "na den' svyatogo Fomy-apostola v 1689 godu, kogda stoyala takaya zasuha, chto u skota linyali hvosty, a ves' Stradun byl pokryt ptich'imi per'yami". V tot vecher gospozha Efrosiniya nadela muzhskie bryuki i vyshla v gorod, kak lyubaya zhenshchina. Koen v tot vecher poslednij raz shel ot apteki k palacco Sponza, i ona pod arkoj u Garishta brosila emu pod nogi serebryanuyu monetu. On podnyal monetu i podoshel k nej, v temnotu. Snachala on vzdrognul, dumaya, chto pered nim muzhchina, odnako stoilo ej do nego dotronut'sya pal'cami, kak on srazu zhe ee uznal. - Ne uhodi, - skazala ona emu, - s sud'yami vse mozhno uladit'. Tol'ko skazhi. Net takoj ssylki, kotoruyu nel'zya bylo by zamenit' nedolgim zaklyucheniem v beregovyh tyur'mah. YA sunu komu nado neskol'ko zolotyh eskudo v borodu, i nam ne pridetsya rasstavat'sya. - YA dolzhen ujti ne potomu, chto ya izgnan, - otvetil Koen,- dlya menya eti ih bumagi znachat ne bol'she, chem ptichij pomet. YA dolzhen idti, potomu chto sejchas krajnij srok. S detstva ya vizhu vo sne, kak vo mrake b'yus' s kem-to na sablyah i hromayu. YA vizhu sny na yazyke, kotorogo ya ne ponimayu nayavu. S pervogo takogo sna proshlo dvadcat' dva goda, i nastupilo vremya, kogda son dolzhen sbyt'sya. Togda vse stanet yasno. Ili sejchas, ili nikogda. A proyasnitsya vse tol'ko tam, gde ya vizhu sebya vo snah - v Car'grade. Potomu chto ne naprasno mne snyatsya eti krivye ulicy, prolozhennye tak, chtoby ubivat' veter, eti bashni i voda pod nimi... - Esli my bol'she ne vstretimsya v etoj zhizni, - skazala na eto gospozha Efrosiniya, - my vstretimsya v kakoj-nibud' drugoj, budushchej. Mozhet, my lish' korni dush, kotorye prorastut kogdanibud'. Mozhet, tvoya dusha nosit v sebe, kak plod, moyu dushu i odnazhdy rodit ee, no do togo obe oni dolzhny projti put', kotoryj im predopredelen... - Dazhe esli eto tak, to v tom budushchem mire my ne uznaem drug druga. Tvoya dusha-eto ne dusha Adama, ta, kotoraya izgnana v dushi vseh sleduyushchih pokolenij i osuzhdena umirat' snova i snova v kazhdom iz nas. - Esli ne tak, to vstretimsya kak-nibud' po-drugomu. I ya tebe skazhu, kak ty menya uznaesh'. YA budu togda muzhskogo pola, no ruki u menya ostanutsya takimi zhe - kazhdaya s dvumya bol'shimi pal'cami, tak chto obe mogut byt' i levoj i pravoj... S etimi slovami gospozha Efrosiniya pocelovala Koena v persten', i oni rasstalis' navek. Smert' gospozhi Lukarevich, kotoraya posledovala vskore i byla tak uzhasna, chto dazhe vospeta v narodnyh pesnyah, ne mogla brosit' ten' na Koena, potomu chto on v to vremya, kogda gospozha Efrosiniya umerla, i sam uzhe vpal v svoe ocepenenie, v son bez vozvrashcheniya i probuzhdeniya. Snachala vse dumali, chto Koen otpravitsya v Saloniki k svoej neveste Lidisii i tam na nej zhenitsya, kak i rekomendovala emu evrejskaya obshchina v Dubrovnike. No on etogo ne sdelal. V tot vecher on nabil trubku, a utrom vykuril ee v stane trebin'skogo Sablyakpashi, kotoryj gotovilsya k pohodu na Valahiyu. Tak Koen vopreki vsemu napravilsya v storonu Car'grada. No on tuda nikogda ne popal. Ochevidcy iz svity pashi, kotoryh podkupili dubrovnickie evrei, predlozhiv im rastitel'nyh krasok dlya l'na za to, chto oni rasskazhut im o konce Koena, govoryat sleduyushchee: V tot god pasha napravlyalsya so svoej svitoj na sever, a oblaka nad nimi vse vremya leteli na yug, budto hoteli unesti ih pamyat'. Uzhe odno eto bylo plohim znakom. Ne spuskaya glaz so svoih sobak, oni neslis' cherez pahuchie bosnijskie lesa, kak skvoz' vremena goda, i vleteli na postoyalyj dvor pod SHabacem v noch' lunnogo zatmeniya. Odin iz zherebcov pashi slomal nogi na Save, i on prizval svoego smotritelya kladbishcha loshadej. Koen, odnako, spal tak krepko, chto ne slyhal, kak ego zovut, i pasha udaril ego knutom mezhdu glaz s ottyazhkoj, budto tashchit vodu iz kolodca, i grivny na ego ruke zazveneli. Koen v tot zhe mig vskochil i begom otpravilsya vypolnyat' svoi obyazannosti. Posle etogo sobytiya sledy Koena na nekotoroe vremya ischezayut, potomu chto iz lagerya pashi on uhodit v Belgrad, kotoryj togda nahodilsya v rukah avstrijcev. Izvestno, chto v Belgrade on poseshchal ogromnyj trehetazhnyj dom tureckih sefardov, napolnennyj skvoznyakami, kotorye svisteli po vsem koridoram... On ostanovilsya na starom postoyalom dvore, v odnoj iz ego soroka semi komnat, kotoryj prinadlezhal tamoshnim nemeckim evreyam po familii Ashkenazi, i tut nashel knigu o tolkovanii snov, napisannuyu na ladino - ispansko-evrejskom yazyke, na kotorom govoryat evrei v stranah Sredizemnomor'ya... Kogda otryad Sablyak-pashi vyshel k Dunayu, odnoj iz chetyreh rajskih rek, kotoraya simvoliziruet allegoricheskij plast v Biblii, Koen opyat' prisoedinilsya k nemu... I kak tol'ko nachalis' pervye perestrelki s serbami i avstrijcami, pasha prikazal otlit' na Dzherdape pushku, kotoraya smogla by strelyat' na tri tysyachi loktej yadrami vdvoe tyazhelee obychnyh... Kogda pushka byla gotova, nachalsya obstrel avstrijskih pozicij. Sablyak povel v ataku ves' svoj otryad, i na serbskie pozicii obrushilis' vse, vklyuchaya i Koena, kotoryj vmesto sabli imel pri sebe tol'ko meshok dlya ovsa, hotya v nem, kak nam uzhe izvestno, ne bylo nichego cennogo, tol'ko starye, melko ispisannye listy bumagi v belyh chehlah. - Pod nebom, gustym, kak pohlebka, - rasskazyval ochevidec, - vleteli my na odnu iz pozicij, gde zastali treh chelovek, vse ostal'nye v panike bezhali. Dvoe igrali v kosti, ne obrashchaya na nas nikakogo vnimaniya. Vozle nih pered shatrom, slovno v bredu, lezhal kakoj-to bogato odetyj vsadnik, i na nas napali tol'ko ego sobaki. V mgnovenie oka nashi izrubili odnogo iz igrokov i kop'em prigvozdili k zemle spyashchego vsadnika. On, uzhe pronzennyj, pripodnyalsya na lokte i posmotrel na Koena, i tot ot etogo vzglyada upal kak podstrelennyj, i iz meshka posypalis' ego bumagi. Pasha sprosil, chto eto s Koenom, ne ubit li on, na chto drugoj igrok otvetil po-arabski: - Esli ego zovut Koen, to ego srazila ne pulya. Ego svalil son... Okazalos', chto eto pravda, i strannye slova spasli igroku zhizn' rovno na odin den'. Konchaetsya soobshchenie o Samuele Koene, evree iz dubrovnickogo getto, rasskazom o ego poslednem sne, tyazhelom i glubokom zabyt'i, v kotorom on potonul bezvozvratno, kak v glubokom more. Poslednij rasskaz o Samuele Koene uslyshal trebin'skij Sablyak-pasha ot togo igroka, zhizn' kotorogo poshchadili na pole boya. To, chto on togda skazal pashe, ostanetsya navsegda zashitym v shelkovyj shater na Dunae, i do nas doshli tol'ko otryvki razgovora, kotorye donosilis' iz-za zelenoj tkani, ne propuskavshej dozhdya. Igroka zvali YUsuf Masudi, i on umel chitat' sny. On mog v chuzhom sne pojmat' dazhe zajca, a ne to chto cheloveka, i sluzhil u togo samogo vsadnika, kotorogo probudili kop'em. Vsadnik etot byl vazhnym i bogatym chelovekom, zvali ego Avram Brankovich, i odni ego borzye stoili ne men'she lad'i poroha. Masudi rasskazyval o nem neveroyatnye veshchi. On uveryal Sablyakpashu, chto Koen v svoem tyazhelom sne videl imenno etogo Avrama Brankovicha. - Ty govorish', chto chitaesh' sny? - sprosil ego na eto Sablyakpasha.- Mozhesh' ty li togda prochitat' i etot son Koena? - Konechno, mogu. YA uzhe vizhu, chto emu snitsya: poskol'ku Brankovich umiraet, on vidit ego smert'. Pri etih slovah pasha kak budto ozhivilsya. - |to znachit, - bystro skazal on, - chto Koen mozhet sejchas uvidet' to, chego ne mozhet ni odin smertnyj - vidya vo sne umirayushchego Brankovicha, on mozhet perezhit' smert' i ostat'sya zhivym? - Da, eto tak, - soglasilsya Masudi,- no on ne mozhet probudit'sya i rasskazat' nam vse, chto on videl vo sne. - No zato ty mozhesh' uvidet', kak on vidit vo sne etu smert'... - Mogu i zavtra ya rasskazhu vam, kak umiraet chelovek i chto on pri etom chuvstvuet... Ni Sablyak-pasha, ni my nikogda ne uznaem, zachem predlagal eto igrok, to li chtoby prodlit' hot' na odin den' svoyu zhizn', to li chtoby dejstvitel'no posmotret' son Koena i najti tam smert' Brankovicha. Pasha vse zhe reshil, chto stoit poprobovat'. On skazal, chto kazhdyj sleduyushchij den' stoit stol'ko zhe, skol'ko neispol'zovannaya podkova, a vcherashnij stol'ko, skol'ko poteryannaya podkova, i ostavil Masudi zhit' do utra. |toj noch'yu Koen spal v poslednij raz, ego ogromnyj, kak ptica, nos vysovyvalsya iz ego ulybki vo sne, a eta ulybka pohodila na ogryzok s kakogo-to davno s®edennogo obeda. Masudi ne othodil ot ego izgolov'ya do utra, a kogda rassvelo, uzhe ne byl pohozh na samogo sebya, ego slovno bichevali v teh snah, kotorye on chital. A prochital on v nih sleduyushchee: Brankovich budto i ne umiral ot rany, nanesennoj kop'em. On etoj rany i ne chuvstvoval. On chuvstvoval srazu mnozhestvo ran, i chislo ih roslo so strashnoj bystrotoj. Emu chudilos', chto on stoit vysoko na kakom-to kamennom stolbe i schitaet. Byla vesna, dul veter, kotoryj zapletal vetki iv v kosy, i vse ivy ot Muresha do Tisy i Dunaya stoyali s kosami. CHto-to vrode strel vonzalos' v ego telo, no process etot tek v obratnom napravlenii: ot kazhdoj strely on snachala chuvstvoval ranu, potom ukol, potom bol' prekrashchalas', slyshalsya v vozduhe svist, i nakonec zvenela tetiva, otpuskaya strelu. Tak, umiraya, on schital eti strely, ot odnoj do semnadcati, a potom on upal so stolba i perestal schitat'. Pri padenii on stolknulsya s chem-to tverdym, nepodvizhnym i ogromnym. No eto byla ne zemlya. |to byla smert'... A potom v etoj zhe smerti on umer i vo vtoroj raz, hotya kazalos', chto v nej net mesta dazhe dlya malejshej boli. Mezhdu udarami strel on tozhe umiral raz, no togda sovsem po-drugomu - umiral nedozreloj mal'chisheskoj smert'yu, i edinstvennoe, chego on boyalsya, - eto ne uspet' spravit'sya s ogromnoj rabotoj (potomu chto smert'-eto tyazhelyj trud), chtoby, kogda pridet mig padeniya so stolba, zakonchit' i s drugoj smert'yu. Poetomu on napryagalsya i speshil. V etoj nepodvizhnoj speshke on lezhal za pestroj komnatnoj pech'yu, slozhennoj v forme malen'koj, kak budto igrushechnoj cerkovki s krasnymi i zolotymi kupolami. Goryachie i ledyanye pristupy boli katilis' ot ego tela v komnatu, kak budto iz nego osvobozhdayutsya i bystro smenyayut drug druga vremena goda. Sumrak shirilsya, kak vlaga, kazhdaya komnata v dome chernela po-svoemu, i tol'ko okna byli eshche nagruzheny poslednim svetom dnya, chut' bolee blednym, chem sumerki v komnate. Kto-to proshel togda iz nevidimyh senej, nesya svechu; kazalos', chto na kosyake bylo stol'ko chernyh dverej, skol'ko stranic v knige, voshedshij perelistal ih bystro, tak chto svecha zatrepetala, i shagnul v komnatu. CHto-to poteklo iz nego, i on vypustil iz sebya vse svoe proshloe i ostalsya pust. A potom budto by podnyalis' vody, i na dvore podnyalas' noch' s zemli na nebo, i u nego vdrug vypali srazu vse volosy, budto kto-to sbil shapku s ego golovy, kotoraya byla uzhe mertvoj. I togda vo sne Koena voznikla i tret'ya smert' Brankovicha. Ona byla edva zametna, zaslonena chem-to, chto moglo byt' nakoplennym vremenem. Budto sotni let stoyali mezhdu dvumya pervymi smertyami Brankovicha i tret'ej, kotoraya edva byla vidna s togo mesta, gde nahodilsya Masudi... Ta, tret'ya, smert' byla bystroj i korotkoj. Brankovich lezhal v kakoj-to strannoj posteli, i kakoj-to muzhchina, shvativ podushku, nachal dushit' ego. Vse eto vremya Brankovich dumal tol'ko ob odnom - nuzhno shvatit' yajco, lezhashchee na stolike ryadom s krovat'yu, i razbit' ego. Brankovich ne znal, zachem eto nuzhno, no poka ego dushili podushkoj, on ponimal, chto eto edinstvennoe, chto vazhno. Odnovremenno on ponyal, chto chelovek otkryvaet svoe vchera i zavtra s bol'shim opozdaniem, cherez million let posle svoego vozniknoveniya - snachala zavtra, a potom vchera. On otkryl ih odnoj davnej noch'yu, kogda v sumrake ugasal nastoyashchij den', pritisnutyj i pochti chto prervannyj mezhdu proshlym i budushchim, kotorye v tu noch' nastol'ko razroslis', chto pochti soedinilis'. Bylo tak i sejchas. Nastoyashchij den' ugasal, zadushennyj mezhdu dvumya vechnostyami - proshloj i budushchej, i Brankovich umer v tretij raz, v tot mig, kogda proshloe i budushchee stolknulis' v nem i razdavili ego togda, kogda emu nakonec udalos' razdavit' yajco... I tut vdrug son Koena okazalsya pustym, kak peresohshee ruslo reki. Nastalo vremya probuzhdeniya, no ne bylo bol'she nikogo, chtoby videt' vo sne yav' Koena, kak eto pri zhizni delal Brankovich. Vot tak i s Koenom dolzhno bylo sluchit'sya to, chto sluchilos'. Masudi videl, kak vo sne Koena, kotoryj prevrashchalsya v agoniyu, so vseh veshchej, okruzhavshih ego, kak shapki, popadali imena i mir ostalsya devstvenno chist, kak v pervyj den' sotvoreniya. Tol'ko pervye desyat' chisel i te bukvy alfavita, chto oznachayut glagoly, sverkali nado vsem, chto okruzhalo Koena, kak zolotye slezy. I togda on ponyal, chto chisla desyati zapovedej - eto tozhe glagoly i chto, zabyvaya yazyk, ih zabyvayut poslednimi i oni ostayutsya kak otzvuk, i dazhe togda, kogda sami zapovedi uzhe ischezli iz pamyati. V etot mig Koen prosnulsya v svoej smerti, i pered Masudi ischezli vse puti, potomu chto nad gorizontom opustilas' pelena, na kotoroj vodoj iz reki YAbbok bylo napisano: "Ibo vashi sny - eto dni v nochah". LUKAREVICH (Luccari) EFROSINIYA (XVII vek) - dubrovnickaya aristokratka iz roda Getaldich-Kruhoradichej, zamuzhem za odnim iz aristokratov roda Luccari... Byla izvestna svoim svobodnym povedeniem i krasotoj; v svoe opravdanie ona shutya govorila, chto strast' i chest' po odnoj dorozhke ne hodyat, i imela po dva bol'shih pal'ca na kazhdoj ruke. Ona vsegda byla v perchatkah, dazhe vo vremya obeda, lyubila krasnye, golubye i zheltye kushan'ya i nosila plat'ya etih zhe cvetov... Govorili, chto ona sostoit v tajnoj svyazi s odnim evreem iz dubrovnickogo getto, po imeni Samuel' Koen ***... Eshche rasskazyvali, chto devushkoj ona umela koldovat', vyjdya zamuzh, stala ved'moj, a posle smerti dolzhna byla tri goda probyt' vurdalakom, no v eto poslednee ne vse verili, potomu chto schitalos', chto chashche vsego takoe proishodit s turkami, rezhe s grekami, a s evreyami nikogda. CHto zhe kasaetsya gospozhi Efrosinij, o nej shushukalis', chto vtajne ona Moiseevoj very. Kak by to ni bylo, kogda Samuelya Kozna izgnali iz Dubrovnika, gospozha Efrosiniya ne ostalas' k etomu ravnodushnoj; govorili, chto ona umret ot toski, potomu chto s togo dnya ona po nocham, kak kamen' na serdce, derzhala sobstvennyj kulak, szhatyj s dvuh storon bol'shimi pal'cami. No vmesto togo, chtoby umeret', ona odnazhdy utrom ischezla iz Dubrovnika, potom ee videli v Konavle, na Danchah, kak ona v polden' sidit na mogile i raschesyvaet volosy, pozzhe rasskazyvali, chto ona otpravilas' na sever, v Belgrad, na Dunaj, - v poiskah svoego lyubovnika. Uslyshav, chto Koen umer pod Kladovom, ona nikogda bol'she ne vernulas' domoj. Ostriglas' i zakopala volosy, i neizvestno, chto s nej potom stalo... D-r DOROTA SHULXC (Krakov, 1944- ) - slavist, professor universiteta v Ierusalime; devich'ya familiya - Kvashnevskaya. Ni v bumagah Krakovskogo YAgellonskogo universiteta v Pol'she, kotoryj okonchila Kvashnevskaya, ni v dokumentacii Jel'skogo universiteta v SSHA v svyazi s prisvoeniem uchenoj stepeni doktora Dorote Kvashnevskoj, net svedenij o ee proishozhdenii. Doch' evrejki i polyaka, Kvashnevskaya rodilas' v Krakove pri strannyh obstoyatel'stvah. Mat' ostavila ej talisman, prinadlezhavshij ran'she otcu Doroty Kvashnevskoj. Tekst byl takim: "Serdce moe - moya doch'; v to vremya kak ya ravnyayus' po zvezdam, ono ravnyaetsya po lune i po boli, kotoraya zhdet na krayu vseh skorostej..." Kvashnevskaya nikogda ne smogla uznat', ch'i eto byli slova. Brat ee materi, Ashkenazi SHolem, ischez v 1943 godu vo vremya nemeckoj okkupacii Pol'shi i presledovanij evreev, odnako pered ischeznoveniem emu udalos' spasti sestru. On, ne razdumyvaya dolgo, razdobyl dlya sestry fal'shivye dokumenty na imya kakoj-to pol'ki i zhenilsya na nej. Venchanie sostoyalos' v Varshave, v cerkvi svyatogo Fomy, i schitalos', chto eto brak mezhdu kreshchenym evreem i pol'koj. On kuril vmesto tabaka chaj iz myaty, i kogda ego zabrali, sestra, ona zhe i zhena, Anna SHolem, kotoruyu prodolzhali schitat' pol'koj i kotoraya nosila devich'yu familiyu kakoj-to neizvestnoj ej Anny Zakevich, razvelas' so svoim muzhem (i bratom, o chem, pravda, znala tol'ko ona sama) i tak spasla svoyu zhizn'. Srazu zhe posle etogo ona opyat' vyshla zamuzh za nekoego vdovca, po familii Kvashnevskij, s glazami v melkih pyatnyshkah, kak yajca; on byl bezrogim na yazyk i rogat v myslyah. Ot nego u Anny byl odin-edinstvennyj rebenok - Dorota Kvashnevskaya. Zakonchiv otdelenie slavistiki, Dorota pereehala v SSHA, pozzhe zashchitila tam doktorskuyu dissertaciyu po problemam drevnih slavyanskih literatur, no kogda Isaak SHul'c, kotorogo ona znala eshche so studencheskih let, uehal v Izrail', ona prisoedinilas' k nemu. V 1967 godu vo vremya izrail'sko-egipetskoj vojny on byl ranen, i Dorota v 1968 godu vyshla za nego zamuzh, ostalas' zhit' v Tel'-Avive i Ierusalime, chitala kurs istorii rannego hristianstva u slavyan, odnako postoyanno posylala na svoe sobstvennoe imya pis'ma v Pol'shu. Na konvertah ona pisala svoj staryj adres v Krakove, i eti pis'ma, kotorye Kvashnevskaya, v zamuzhestve SHul'c, pisala samoj sebe, sohranila v Pol'she neraspechatannymi ee byvshaya krakovskaya hozyajka kvartiry, nadeyas', chto kogda-nibud' smozhet vruchit' ih Kvashnevskoj. Pis'ma eti korotkie, krome odnogo ili dvuh, i predstavlyayut soboj nechto vrode dnevnika d-ra Doroty SHul'c v period s 1968 po 1982 god. Svyaz' ih s hazarami sostoit v tom, chto poslednee pis'mo, napisannoe iz sledstvennoj tyur'my v Car'grade, zatragivaet vopros o hazarskoj polemike ***. Pis'ma privodyatsya v hronologicheskom poryadke. 1. Tel'-Aviv, 21 avgusta 1967. Dorogaya Dorotka, u menya zdes' takoe chuvstvo, chto ya em skoromnoe za chuzhoj, a poshchus' za svoj schet. YA znayu, chto, poka ya pishu tebe eti stroki, ty uzhe stala nemnogo molozhe menya, tam, v svoem Krakove, v nashej komnate, gde vsegda pyatnica, gde v nas pihali koricu, kak budto my yabloki. Esli ty kogda-nibud' poluchish' eto pis'mo, ty stanesh' starshe menya v tot moment, kogda ego prochtesh'. Isaaku luchshe, on lezhit v prifrontovom gospitale, no bystro popravlyaetsya, i eto zametno po ego pocherku. On pishet, chto vidit vo sne "krakovskuyu tishinu trehdnevnuyu, dvazhdy razogrevavshuyusya, nemnogo podgorevshuyu na dne". Skoro my vstretimsya, i ya boyus' etoj vstrechi ne tol'ko iz-za ego rany, o kotoroj eshche nichego ne znayu, no i potomu, chto vse my derev'ya, vkopannye v sobstvennuyu ten'. YA schastliva, chto ty, kotoraya ne lyubit Isaaka, ostalas' tam, daleko ot nas. Teper' nam s toboj legche lyubit' drug druga. 2. Ierusalim, sentyabr' 1968. Dorotka, vsego neskol'ko strok: zapomni raz i navsegda - ty rabotaesh', potomu chto ne umeesh' zhit'. Esli by ty umela zhit', ty by ne rabotala i nikakaya nauka dlya tebya by ne sushchestvovala. No vse uchili nas tol'ko tomu, kak rabotat', i nikto - kak zhit'. I vot ya ne umeyu. Isaak vernulsya. Kogda on odet, ego shramy ne vidny, on tak zhe krasiv, kak i ran'she, i pohozh na psa, kotoryj nauchilsya pet' krakovyak. On lyubit moyu pravuyu grud' bol'she, chem levuyu, i my spim sovershenno nepristojno... Davaj dogovorimsya tak: podelim roli, ty tam, v Krakove, prodolzhaj zanimat'sya naukoj, a ya budu zdes' uchit'sya zhit'. 3. Hajfa, mart 1971. Dorogaya i ne zabytaya mnoyu Doroteya, davno ya tebya ne videla, i kto znaet, smogla li by uznat'. Mozhet, i ty menya bol'she ne uznala by, mozhet, ty obo mne bol'she i ne dumaesh' v nashej kvartire, gde dvernye ruchki ceplyayutsya za rukava. YA vspominayu pol'skie lesa i predstavlyayu sebe, kak ty bezhish' cherez vcherashnij dozhd', kapli kotorogo luchshe slyshny, kogda padayut ne s nizhnih, a s verhnih vetok. YA vspominayu tebya devochkoj i vizhu, kak ty rastesh' bystro, bystree, chem tvoi nogti i volosy, a vmeste s toboj, no tol'ko eshche bystree, rastet v tebe nenavist' k nashej materi. Neuzheli my dolzhny byli ee tak nenavidet'? Zdeshnij pesok vyzyvaet vo mne strastnoe zhelanie, no ya uzhe dolgoe vremya chuvstvuyu sebya s Isaakom stranno. |to ne svyazano ni s nim, ni s nashej lyubov'yu. |to svyazano s chem-to tret'im. S ego ranoj. On chitaet v posteli, ya lezhu ryadom s nim v palatke i gashu svet, kogda chuvstvuyu, chto hochu ego. Neskol'ko mgnovenij on ostaetsya nepodvizhnym, prodolzhaet v temnote smotret' v knigu, i ya oshchushchayu, kak ego mysli galopom nesutsya po nevidimym strochkam. A potom on povorachivaetsya ko mne. No stoit nam prikosnut'sya drug k Drugu, kak ya chuvstvuyu strashnyj shram ot ego rany. My zanimaemsya lyubov'yu, a potom lezhim, glyadya kazhdyj v svoj mrak, i neskol'ko vecherov nazad ya sprosila ego: - |to bylo noch'yu? - CHto? - sprosil on, hotya znal, o chem ya govoryu. - Kogda tebya ranili. - |to bylo noch'yu. - I ty znaesh' chem? - Ne znayu, no dumayu, chto eto byl shtyk. 4. Ierusalim, oktyabr' 1974. Dorogaya Dorotka, ya chitayu o slavyanah, kak oni spuskalis' k moryam s kop'em v sapoge. I dumayu o tom, kak menyaetsya Krakov, osypannyj novymi oshibkami v pravopisanii i yazyke, sestrami razvitiya slova. YA dumayu o tom, kak ty ostaesh'sya toj zhe, a ya i Isaak vse bol'she menyaemsya. YA ne reshayus' emu skazat'. Kogda by my ni zanimalis' lyubov'yu, kak by nam ni bylo horosho i chto by my pri etom ni delali, ya grud'yu i zhivotom vse vremya chuvstvuyu sled ot togo shtyka. YA chuvstvuyu ego uzhe zaranee, etot sled vytyagivaetsya mezhdu mnoyu i Isaakom v nashej posteli. Neuzheli vozmozhno, chtoby chelovek za odin mig smog raspisat'sya shtykom na tele drugogo cheloveka i navsegda vytatuirovat' svoj sled v chuzhom myase? |ta rana pohozha na kakoj-to rot, i stoit nam, Isaaku i mne, dotronut'sya drug do druga, kak k moej grudi prikasaetsya etot shram, pohozhij na bezzubyj rot. YA lezhu vozle Isaaka i smotryu na to mesto v temnote, gde on spit. Zapah klevera zaglushaet zapah konyushni. YA zhdu, kogda on povernetsya - son stanovitsya tonkim, kogda chelovek povorachivaetsya, - togda ya smogu ego razbudit', i emu ne budet zhalko. Est' sny bescennye, a est' i drugie, kak musor. YA buzhu ego i sprashivayu: - On byl levsha? - Kazhetsya, da, - otvechaet on mne sonno, no tverdo, iz chego mne yasno, chto on znaet, o chem ya dumayu. - Ego vzyali v plen i utrom priveli v moyu palatku. On byl borodatym, s zelenymi glazami i ranen v golovu. Ego priveli, chtoby pokazat' mne etu ranu. Ee nanes ya. Prikladom. 5. Snova Hajfa, sentyabr' 1975. Dorotka, ty i ne soznaesh', kakaya ty schastlivica, chto tam, u sebya na Vavele, ne znaesh' etogo uzhasa, v kotorom ya zhivu. Predstav' sebe, chto v posteli, kogda ty obnimaesh' svoego muzha, tebya kusaet i celuet ktoto drugoj. Mezhdu Isaakom i mnoj lezhit i vsegda budet lezhat' kakojto borodatyj saracin s zelenymi glazami! On otklikaetsya na kazhdoe moe dvizhenie ran'she Isaaka, potomu chto on blizhe k moemu telu, chem telo Isaaka. I etot saracin ne vydumka! |tot skot-levsha, i on bol'she lyubit moyu levuyu grud', chem pravuyu! Kakoj uzhas, Dorotka! Ty ne lyubish' Isaaka, kak ya, skazhi mne, kak ob®yasnit' emu vse eto? YA ostavila tebya i Pol'shu i priehala syuda radi Isaaka, a v ego ob®yatiyah vstretila zelenoglazoe chudovishche, ono prosypaetsya noch'yu, kusaet menya bezzubym rtom i hochet menya vsegda. Isaak inogda zastavlyaet menya konchat' na etom arabe. On vsegda tut! On vsegda mozhet... Nashi stennye chasy, Dorotka, etoj osen'yu speshat, a vesnoj oni budut otstavat'... 6. Oktyabr' 1978. Doroteya, arab nasiluet menya v ob®yatiyah moego muzha, i ya bol'she uzhe ne znayu, s kem ya naslazhdayus' v svoej posteli. Iz-za etogo saracina muzh kazhetsya mne inym, chem ran'she, ya teper' vizhu i ponimayu ego ponovomu, i eto nevynosimo. Proshloe vnezapno peremenilos': chem bol'she nastupaet budushchee, tem sil'nee izmenyaetsya proshloe, ono stanovitsya opasnee, ono nepredskazuemo, kak zavtrashnij den', v nem na kazhdom shagu zakrytye dveri, iz kotoryh vse chashche vyhodyat zhivye zveri. I u kazhdogo iz nih svoe imya. U togo zverya, kotoryj razorvet Isaaka i menya, imya krovozhadnoe i dlinnoe. Predstavlyaesh', Dorotka, ya sprosila Isaaka, i on mne otvetil. On eto imya znal vse vremya. Araba zovut Abu Kabir Muaviya**. I svoe delo on uzhe nachal kak-to noch'yu, v peske, nedaleko ot vodopoya. Kak i vse zveri. 7. Tel'-Aviv, 1 noyabrya 1978. Dorogaya, zabytaya Dorotka, ty vozvrashchaesh'sya v moyu zhizn', no pri uzhasnyh obstoyatel'stvah. Tam, v tvoej Pol'she, sredi tumanov takih tyazhelyh, chto oni tonut v vode, ty i ne predstavlyaesh' sebe, chto ya tebe gotovlyu. Pishu tebe iz samyh egoisticheskih soobrazhenij. YA chasto dumayu, chto lezhu s shiroko otkrytymi glazami v temnote, a na samom dele v komnate gorit svet i Isaak chitaet, a ya lezhu, zakryv glaza. Mezhdu nami v posteli po-prezhnemu etot tretij, no ya reshilas' na malen'kuyu hitrost'. |to trudno, potomu chto pole boya ogranicheno telom Isaaka. Uzhe neskol'ko mesyacev ya begu ot gub araba, peredvigayus' po telu moego muzha sprava nalevo. I vot kogda ya uzhe reshila, chto vybralas' iz zapadni, na drugom krayu Isaakova tela naletela na zasadu. Na eshche odni guby araba. Za uhom Isaaka, pod volosami ya natknulas' na vtoroj shram, i mne pokazalos', chto Abu Kabir Muaviya zapihal mne v rot svoj yazyk. Uzhas! Teper' ya dejstvitel'no v zapadne-esli ya sbegayu ot odnih ego gub, menya zhdut vtorye, na drugom krayu tela Isaaka. CHto mne dumat' ob Isaake? YA ne mogu bol'she laskat' ego - ot straha, chto moi guby vstretyatsya s gubami saracina. Vsya nasha zhizn' teper' prohodit pod ego znakom. Smogla by ty v takih usloviyah imet' detej? No samoe strashnoe sluchilos' pozavchera. Odin iz etih saracinskih poceluev napomnil mne poceluj nashej materi. Skol'ko let ya ne vspominala ee, i teper' vdrug ona napomnila o sebe. I kak! Pust' ne pohvalyaetsya tot, kto obuvaetsya tak zhe, kak tot, kto uzhe razulsya, no kak eto perezhit'? YA pryamo sprosila Isaaka, zhiv li eshche egiptyanin. I chto, ty dumaesh', on otvetil? ZHiv i dazhe rabotaet v Kaire. Ego shagi, kak plevki, tyanutsya za nim po svetu. Zaklinayu tebya: sdelaj chto-nibud'! Mozhet byt', ty spasla by menya ot etogo nezvanogo lyubovnika, esli by otvlekla ego pohot' na sebya, ty by spasla i menya, i Isaaka. Zapomni eto proklyatoe imya-Abu Kabir Muaviya,- i davaj voz'mem kazhdaya svoe: ty beri etogo levorukogo araba v svoyu postel' v Krakove, a ya popytayus' sohranit' dlya sebya Isaaka. 8 Department of Slavic studies University of Yale USA October 1980. Dorogaya miss Kvashnevskaya, pishet tebe tvoya d-r SHul'c. YA pishu v pereryve mezhdu dvumya lekciyami. U nas s Isaakom vse v poryadke. Ushi moi eshche polny ego zasushennyh poceluev. My pochti pomirilis', i teper' nashi posteli na raznyh kontinentah. YA mnogo rabotayu. Posle pochti desyatiletnego pereryva ya snova uchastvuyu v nauchnyh konferenciyah. I skoro mne opyat' predstoit poezdka, na etot raz blizhe k tebe. CHerez dva goda v Car'grade sostoitsya nauchnaya konferenciya po voprosam CHernomorskogo poberezh'ya. YA gotovlyu doklad. Ty pomnish' professora Wyke i tvoyu diplomnuyu rabotu "ZHitiya Kirilla i Mefodiya, slavyanskih prosvetitelej"? Pomnish' issledovanie Dvornika, kotorym my togda pol'zovalis'? Sejchas on vypustil vtoroe, dopolnennoe izdanie (1969), i ya ego bukval'no proglotila, nastol'ko ono interesno. V moej rabote rech' pojdet o hazarskoj missii Kirilla * i Mefodiya *, toj samoj, vazhnejshie svedeniya o kotoroj - zapisi samogo Kirilla - uteryany. Neizvestnyj sostavitel' zhitiya Kirilla pishet, chto svoyu argumentaciyu v hazarskoj polemike *** Kirill ostavil pri dvore kagana v osobyh knigah, tak nazyvaemyh "Hazarskih propovedyah". "Kto hochet najti polnost'yu eti propovedi, -otmechaet biograf Kirilla,-najdet ih v knigah Kirilla, kotorye perevel uchitel' nash i arhiepiskop Mefodij, brat Konstantina Filosofa, podeliv ih na vosem' propovedej". Prosto neveroyatno, chto celye knigi, vosem' propovedej hristianskogo svyatogo i sozdatelya slavyanskoj pis'mennosti, napisannye na grecheskom i perevedennye na slavyanskij yazyk, ischezli bez sleda! Ne potomu li, chto v nih bylo slishkom mnogo ereticheskogo? Ne bylo li v nih ikonoborcheskoj okraski, chto bylo polezno v polemike, no ne sootvetstvovalo dogmatam, iz-za chego potom ih i iz®yali iz upotrebleniya? YA eshche raz perelistala Il'inskogo, vsem nam horosho izvestnyj "Obzor sistematizirovannoj bibliografii Kirilla i Mefodiya" do 1934 goda, a potom ego prodolzhatelej (Popruzhenko, Romanskogo, Petkovicha i t. d.). Snova prochla Moshina. I potom perechitala vsyu privedennuyu tam literaturu o hazarskom voprose. No nigde net upominaniya o tom, chto "Hazarskie propovedi" osobo privlekli ch'e-to vnimanie. Kak moglo poluchit'sya, chto vse bessledno ischezlo? |tot vopros vse ostavlyayut bez vnimaniya. A ved' sushchestvoval ne tol'ko grecheskij kanonicheskij tekst, no i slavyanskij perevod, iz chego mozhno sdelat' vyvod, chto eto proizvedenie nekotoroe vremya imelo ochen' shirokoe hozhdenie. Prichem ne tol'ko v hazarskoj missii, no i pozzhe; ego argumentaciya dolzhna byla by ispol'zovat'sya i v slavyanskoj missii brat'ev iz Salonik, i dazhe v polemike so storonnikami "treh®yazychiya". Inache zachem by im bylo perevodit' eto na slavyanskij yazyk? YA dumayu, chto navernoe mozhno napast' na sled "Hazarskih propovedej" Kirilla, esli iskat' metodom sopostavleniya. Esli sistematicheski peresmotret' islamskie i evrejskie istochniki o hazarskoj polemike, navernyaka tam chto-nibud' da vsplyvet o "Hazarskih propovedyah". No delo v tom, chto ya ne mogu sdelat' eto sama, eto voobshche ne po silam odnim slavistam, nuzhno uchastie i vostokovedov, i specialistov po drevnej evrejskoj kul'ture, YA posmotrela u Dunlop'a (History of Jewish Khazars, 1954), no i tam net nichego, chto moglo by navesti na sled utrachennyh "Hazarskih propovedej" Konstantina Filosofa. Vidish', ne tol'ko ty v svoem YAgellonskom universitete zanimaesh'sya naukoj, ya zdes' tozhe. YA vernulas' k svoej special'nosti, k svoej molodosti, kotoraya po vkusu pohozha na frukty, dostavlennye parohodom s drugogo berega okeana. YA hozhu v solomennoj shlyape vrode korzinki. V nej mozhno, ne snimaya ee s golovy, prinesti s rynka chereshnyu. YA 'stareyu vsyakij raz, kak v Krakove b'et polnoch' na gorodskih chasah, i prosypayus', kogda nad Vavelem razdaetsya zvon chasov. YA zaviduyu tvoej vechnoj molodosti. Kak pozhivaet tvoj Abu Ka-bir Muaviya? Dejstvitel'no li u nego, kak v moih snah, dva kopchenyh suhih uha i horosho vyzhatyj nos? Spasibo, chto ty ego vzyala na sebya. Veroyatno, ty uzhe vse znaesh' o nem. Predstav', on zanyat delom, ves'ma blizkim k tomu, chem zanimaemsya my s toboj! My s nim rabotaem pochti chto v odnoj oblasti. On prepodaet v Kairskom universitete sravnitel'nuyu istoriyu religij Blizhnego Vostoka i zanimaetsya drevneevrejskoj istoriej. Ty s nim muchaesh'sya tak zhe, kak i ya? Lyubyashchaya tebya d-r SHul'c. 9. Ierusalim, yanvar' 1981. Dorotka, proizoshlo neveroyatnoe. Vernuvshis' iz Ameriki, ya nashla v neraspechatannoj pochte spisok uchastnikov toj samoj konferencii o kul'turah CHernomorskogo poberezh'ya. Ty sebe ne predstavlyaesh', kogo ya uvidela v etom spiske! A mozhet, ty eto uznala ran'she menya blagodarya svoej providcheskoj dushe, kotoroj ne trebuetsya parikmaherskaya zavivka? Arab, sobstvennoj personoj, tot samyj, s zelenymi glazami, kotoryj izgnal menya iz posteli moego muzha. On budet na konferencii v Car'grade. Odnako ne hochu vvodit' tebya v zabluzhdenie. On priedet ne dlya togo, chtoby povidat'sya so mnoj. No ya edu v Car'grad, chtoby nakonec-to ego uvidet'. YA uzhe davno rasschitala, chto nashi professii blizki nastol'ko, chto dostatochno prosto uchastvovat' v nauchnyh konferenciyah, chtoby v konce koncov pereseklis' i nashi puti. V moej sumke lezhit doklad o hazarskoj missii Kirilla i Mefodiya, a pod nim - S&W model' 36, kalibr 38. Spasibo tebe za naprasnye popytki vzyat' na sebya d-ra Abu Kabira Muaviyu. Teper' ya beru ego na svoyu dushu. Lyubi menya tak zhe, kak ty ne lyubish' Isaaka. Sejchas mne eto nuzhnee, chem kogda by to ni bylo. Nash obshchij otec nam pomozhet... 10. Car'grad, otel' "Kingston", 1 oktyabrya 1982. Dorogaya Doroteya, nash obshchij otec mne pomozhet, tak ya napisala tebe v poslednij raz. CHto ty znaesh' o nashem obshchem otce, bednaya moya glupyshka? V tvoem vozraste i ya nichego ne znala, tak zhe kak ty sejchas. No moya novaya zhizn' dala mne vremya, chtoby dumat'. Znaesh' li ty, kto tvoj nastoyashchij otec, detka? Ty dumaesh', tot samyj polyak s borodoj, pohozhej na puk travy, kotoryj dal tebe familiyu Kvashnevskaya i otvazhilsya zhenit'sya na tvoej materi, Anne SHolem? Dumayu, chto net. Popytajsya vspomnit' togo, kogo my ne mogli nikak zapomnit'? Pomnish' nekoego SHolema Ashkenazi, yunoshu na fotografiyah, s krivo sidyashchimi na nosu ochkami i s drugoj ih paroj, torchashchej iz zhiletki. Togo, kotoryj kurit vmesto tabaka chaj i u kotorogo krasivye volosy nalezayut na sfotografirovannye ushi. Togo, kotoryj, kak nam rasskazyvali, govoril, chto "nas spaset nasha mnimaya zhertva". Pomnish' brata i pervogo muzha nashej materi, Anny SHolem, psevdoZakevich v devichestve, SHolem po pervomu i Kvashnevskuyu po vtoromu muzhu? I znaesh' li ty, kto byl pervym otcom ee docherej, tvoim i moim? Nu, vspomnila nakonec cherez stol'ko let? Tvoj dyadya i brat materi prekrasno mog byt' i nashim otcom, ne pravda li? A pochemu, sobstvenno, im ne mog by byt' muzh tvoej materi? CHto ty dumaesh' o takom rasklade, dorogaya moya? Mozhet byt', gospozha SHolem ne imela muzhchin do braka i ne mogla povtorno vyjti zamuzh devushkoj? Vozmozhno, poetomu ona napominaet o sebe takim neozhidannym obrazom, nesya s soboj uzhas. Kak by to ni bylo, ee staraniya ne propali darom, i ya dumayu, chto moya mat', esli i sdelala tak, byla prava tysyachu raz, i esli ya mogu vybirat', to ya vybirayu otcom ohotnee, chem kogo by to ni bylo, brata moej materi. Neschast'e, dorogaya moya Doroteya, neschast'e uchit nas chitat' nashu zhizn' v obratnom napravlenii... Zdes', v Car'grade, ya uzhe koe s kem poznakomilas'. Mne ne hochetsya pokazat'sya komu-to strannoj, i ya boltayu so vsemi, ne zakryvaya rta. Odin iz moih kolleg, priehavshij na etu konferenciyu,doktor Isajlo Suk **. On arheolog, medievist, prekrasno znaet arabskij, my govorim s nim po-nemecki, shutim po-pol'ski, potomu chto on znaet serbskij i schitaet sebya mol'yu sobstvennogo plat'ya. Ego sem'ya uzhe sto let pereselyaet iz doma v dom odnu i tu zhe izrazcovuyu pech', a on schitaet, chto XXI vek budet otlichat'sya- ot nashego tem, chto lyudi nakonec-to edinodushno vosstanut protiv skuki, kotoraya sejchas zatoplyaet ih, kak gryaznaya voda. Kamen' skuki, govorit d-r Suk, my nesem na plechah na ogromnyj holm, podobno Sizifu. Navernoe, lyudi budushchego soberutsya s duhom i vosstanut protiv etoj chumy, protiv skuchnyh shkol, skuchnyh knig, protiv skuchnoj muzyki, skuchnoj nauki, skuchnyh vstrech, i togda oni isklyuchat tosku iz svoej zhizni, iz svoego truda, kak etogo i treboval nash praotec Adam. Govorit on eto ne sovsem ser'ezno, a kogda p'et vino, ne pozvolyaet dolivat' v svoj bokal, potomu chto, schitaet on, bokal ne kadilo, chtoby dobavlyat' v nego prezhde, chem on issyak. Po ego uchebnikam uchatsya vo vsem mire, no on sam prepodavat' po nim ne mozhet. On dolzhen prepodavat' v universitete chto-to drugoe. Ego isklyuchitel'nye znaniya v svoej oblasti nikak ne sootvetstvuyut ego krajne neznachitel'nomu nauchnomu avtoritetu. Kogda ya emu skazala ob etom, on ulybnulsya i ob®yasnil mne eto tak: - Delo v tom, chto vy mozhete stat' velikim uchenym ili velikim skripachom (a znaete li vy, chto vse velikie skripachi, krome Paganini, byli evreyami?), tol'ko esli vas podderzhit i vstanet za spinoj u vas i vashih dostizhenij odin iz moshchnyh internacionalov sovremennogo mira. Evrejskij, islamskij ili katolicheskij internacional. Vy prinadlezhite k odnomu iz nih. YA ni k kakomu, poetomu ya i neizvesten. Mezhdu moimi pal'cami davno uzhe proskochili vse ryby. - O chem eto vy govorite? - sprosila ya ego izumlenno. - |to parafraz odnogo hazarskogo teksta, primerno tysyacheletnej davnosti. A vy, sudya po nazvaniyu doklada, kotoryj vy nam prochtete, ves'ma osvedomleny o hazarah. Pochemu zhe vy togda udivlyaetes'? Ili vy nikogda ne vstrechali izdanie Daubmanusa? Dolzhna priznat'sya, chto on menya smutil. Osobenno kogda upomyanul "Hazarskij slovar'" Daubmanusa. Esli takoj slovar' kogda-libo i sushchestvoval, ni odin ekzemplyar ego, naskol'ko mne izvestno, ne sohranilsya. Dorogaya Dorotka, ya vizhu sneg v Pol'she, vizhu, kak snezhinki prevrashchayutsya v tvoih glazah v slezy. Vizhu hleb, nasazhennyj na shest so svyazkoj luka, i ptic, kotorye greyutsya v dyme nad domami. D-r Suk govorit, chto vremya prihodit s yuga i perehodit Dunaj na meste Trayanova mosta. Zdes' net snega, i oblaka pohozhi na ostanovivshiesya volny, kotorye vybrasyvayut rybu. D-r Suk obratil moe vnimanie eshche na odno obstoyatel'stvo. V nashem otele ostanovilas' chudesnaya bel'gijskaya sem'ya, ih familiya Van der Spak. Sem'ya, kakoj u nas nikogda ne bylo i kakoj ne budet u menya. Otec, mat' i syn. D-r Suk nazyvaet ih "svyatoe semejstvo". Kazhdoe utro vo vremya zavtraka ya nablyudayu, kak oni edyat; vse oni upitany, a gospodin Spak, kak ya sluchajno slyshala, odnazhdy v shutku skazal: na tolstuyu koshku bloha ne pojdet... On prekrasno igraet na kakom-to instrumente, sdelannom iz pancirya beloj cherepahi, a bel'gijka zanimaetsya zhivopis'yu. Risuet ona levoj rukoj, i pri etom ochen' horosho, na vsem, chto ej popadaetsya: na polotencah, stakanah, nozhah, na perchatkah svoego syna. Ih mal'chiku goda chetyre. U nego korotko podstrizhennye volosy, zovut ego Manuil, i on tol'ko nedavno nauchilsya sostavlyat' svoi pervye frazy. S®ev bulochku, on podhodit k moemu stolu i zastyvaet, glyadya na menya tak, kak budto vlyublen. Glaza ego v pyatnyshkah, napominayushchih melkie kameshki na tropinke, i on postoyanno sprashivaet menya: "Ty menya uznala?" YA glazhu ego po golove, slovno glazhu pticu, a on celuet mne pal'cy. On prinosit mne trubku svoego otca, pohozhego na cadika, i predlagaet pokurit'. Emu nravitsya vse krasnogo, golubogo i zheltogo cvetov. I on lyubit est' vse, chto etogo cveta. YA uzhasnulas', kogda zametila odin ego fizicheskij nedostatokna kazhdoj ruke u nego po dva bol'shih pal'ca. Nikogda ne mogu razobrat', kakaya ruka u nego pravaya, a kakaya levaya. No on eshche ne ponimaet, kak vyglyadit, i ne pryachet ot menya svoi ruki, hotya roditeli vse vremya nadevayut emu perchatki. Inogda, ne znayu, poverish' li ty, mne eto sovsem ne meshaet i perestaet kazat'sya chem-to neestestvennym. Da mozhet li mne voobshche chto-to meshat', esli segodnya utrom za zavtrakom ya uslyshala, chto na konferenciyu pribyl i d-r Abu Kabir Muaviya. "...Med istochayut usta chuzhoj zheny, i myagche eleya rech' ee; no posledstviya ot nee gor'ki, kak polyn', ostry, kak mech oboyudoostryj; nogi ee nishodyat k smerti, stopy ee dostigayut preispodnej". Tak napisano v Biblii. 11. Car'grad, 8 oktyabrya 1982. Miss Dorotee Kvashnevskoj - Krakov. YA potryasena tvoim egoizmom i bezzhalostnost'yu prigovora. Ty unichtozhila i moyu zhizn', i zhizn' Isaaka. YA vsegda boyalas' tvoej nauki i predchuvstvovala, chto ona neset mne zlo. Nadeyus', ty znaesh', chto sluchilos' i chto ty nadelala. V to utro ya vyshla zavtrakat', tverdo reshiv strelyat' v Muaviyu, kak tol'ko on poyavitsya vo vnutrennem sadike otelya, gde my zavtrakaem. YA sidela i zhdala; nablyudala, kak teni ptic, proletayushchih nad gostinicej, stremitel'no skol'zyat po stene. I togda sluchilos' to, chego nikoim obrazom nel'zya bylo predusmotret'. Poyavilsya chelovek, i ya srazu ponyala, kto eto. Lico ego bylo temnym, kak hleb, volosy s sedinoj, budto u nego v usah zastryali ryb'i kosti. Tol'ko na viske iz shrama rastet puchok dikih, sovershenno chernyh volos, oni u nego ne sedeyut. D-r Muaviya podoshel pryamo k moemu stolu i poprosil razresheniya sest'. On zametno hromal, i odin ego glaz byl prishchuren, kak malen'kij zakrytyj rot. YA zamerla, potom v sumke snyala s predohranitelya revol'ver i oglyanulas'. V sadu krome nas byl tol'ko odin chetyrehletnij Manuil; on igral pod sosednim stolom. - Razumeetsya, - skazala ya, i chelovek polozhil na stol nechto, chto navsegda izmenilo moyu zhizn'. |to byla stopka bumag. - YA znayu temu vashego doklada, - tak skazal on sadyas', - i imenno poetomu hotel prokonsul'tirovat'sya po odnomu voprosu, svyazannomu s nej. My govorili po-anglijski, u nego nemnogo stuchali zuby, emu bylo holodnee, chem mne, guby ego tryaslis', no on nichego ne delal, chtoby unyat' drozh'. On grel pal'cy o svoyu trubku i vduval dym v rukava. Vopros ego kasalsya "Hazarskih propovedej" Kirilla i Mefodiya. - YA prosmotrel, - skazal on, - vsyu literaturu, kotoraya otnositsya k "Hazarskim propovedyam", i nigde ne nashel nikakogo upominaniya o tom, chto eti teksty doshli do nashih dnej. Otryvki iz "Hazarskih propovedej" Kirilla sohranilis' i dazhe byli napechatany neskol'ko soten let nazad, i mne predstavlyaetsya neveroyatnym, chto nikto ob etom ne znaet. YA byla potryasena. To, chto utverzhdaet etot chelovek, moglo bylo by stat' krupnejshim otkrytiem v moej oblasti - slavistike - za vse vremya ee sushchestvovaniya. Esli eto dejstvitel'no tak. - Pochemu vy tak dumaete? - sprosila ya ego, porazhennaya, i ne ochen' uverenno izlozhila emu svoe mnenie po etomu voprosu. - "Hazarskie propovedi" Kirilla, - skazala ya, - nauke neizvestny, o nih lish' upominaetsya v zhitii Kirilla, otkuda my i znaem, chto oni sushchestvovali. O kakoj-to sohranivshejsya rukopisi ili zhe ob opublikovannom tekste etih propovedej smeshno govorit'. - |to-to ya i hotel proverit', - progovoril d-r Muaviya, - s nastoyashchego momenta budet izvestno, chto verno sovershenno obratnoe... I on protyanul mne te samye bumagi - kserokopii, - kotorye lezhali pered nim. Peredavaya mne etu pachku, on na mgnovenie prikosnulsya svoim bol'shim pal'cem k moemu, i ot etogo prikosnoveniya u menya po telu probezhali murashki. U menya bylo takoe chuvstvo, chto nashe proshloe i nastoyashchee skoncentrirovalos' v nashih pal'cah i soprikosnulos'. Kogda ya sprosila d-ra Muaviyu, kak oni k nemu popali, on otvetil nechto takoe, chto privelo menya v eshche bol'shee izumlenie: - Vazhno vovse ne to, kak oni ko mne popali. V XII veke oni okazalis' v rukah vashego soplemennika, poeta Iudy Halevi, on vnes ih v svoj traktat o hazarah. Opisyvaya izvestnuyu polemiku, on privel slova ee hristianskogo uchastnika, nazyvaya ego "filosofom", to est' tak zhe, kak eto lico nazyvaet i avtor zhitiya Kirilla v svyazi s toj zhe polemikoj. Takim obrazom, imya Kirilla v etom evrejskom istochnike ne nazvano, kak i imya arabskogo uchastnika, privoditsya tol'ko zvanie hristianskogo uchastnika - Kirilla, a eto i est' prichina togo, chto do sih por nikto ne iskal tekst Kirilla v hazarskoj hronike Iudy Halevi. YA smotrela na d-ra Muaviyu, i mne kazalos', chto on ne imeet nikakogo otnosheniya k tomu ranenomu cheloveku s zelenymi glazami, kotoryj neskol'ko mgnovenij nazad sel za moj stol. Vse bylo nastol'ko ubeditel'no i yasno, tak sootvetstvovalo uzhe izvestnym nauke faktam, chto prosto udivitel'no, pochemu ran'she nikomu ne prishlo v golovu iskat' etot tekst takim sposobom. - Zdes' imeetsya odna neuvyazka, - skazala ya nakonec d-ru Muavii, - tekst Halevi otnositsya k VIII veku, a hazarskaya missiya Kirilla byla v devyatom stoletii: v 861 godu. - Tot, kto znaet istinnyj put', mozhet idti i v obhod! - zametil na eto Muaviya.- Nas interesuyut ne daty, a to, byli li u Halevi, kotoryj zhil pozzhe Kirilla, pod rukoj ego "Hazarskie propovedi", kogda on pisal svoyu knigu o hazarah. I ispol'zoval li on ih v etoj knige, tam, gde on privodit slova hristianskogo uchastnika hazarskoj polemiki. Skazhu srazu, v slovah hristianskogo mudreca u Halevi est' nesomnennye sovpadeniya s temi argumentami Kirilla, kotorye doshli do nas. Mne izvestno, chto vy perevodili na anglijskij zhitie Kirilla, i, konechno, vy smozhete bez truda uznat' otdel'nye fragmenty, Poslushajte menya i skazhite, chej, naprimer, eto tekst, v kotorom govoritsya o tom, chto chelovek zanimaet mesto poseredine mezhdu angelami i zhivotnymi... Razumeetsya, ya tut zhe vspomnila eto mesto i privela ego naizust': - "Bog, sozdavshij svet, sozdal cheloveka mezhdu angelom i zhivotnym, rech'yu i razumom otdeliv ego ot zhivotnyh, a gnevom i pohot'yu ot angelov, i cherez eti svojstva on i priblizhaetsya ili k vysshim ili k nizshim". |to, - zametila ya, citiruya tekst, - chast' zhitiya ob agaryanskoj missii Kirilla. - Sovershenno verno, no tochno to zhe my vstrechaem i v pyatoj chasti knigi Halevi, gde on polemiziruet s Filosofom. Est' i drugie sovpadeniya. Samoe zhe vazhnoe to, chto v samoj rechi, kotoruyu v hazarskoj polemike Halevi pripisyvaet hristianskomu uchenomu, rassmatrivayutsya voprosy, kotorye Kirill, kak vidno iz zhitiya, obsuzhdal vo vremya polemiki. V oboih tekstah govoritsya o Svyatoj Troice i zakonah, sushchestvovavshih do Moiseya, o zapretah na nekotorye vidy myasa i, nakonec, o vrachah, kotorye lechat protivno tomu, kak nuzhno. Privoditsya tot zhe argument, chto dusha sil'nee vsego togda, kogda telo samoe slaboe (okolo pyatidesyatogo goda zhizni) i t. d. Nakonec, hazarskij kagan uprekaet arabskogo i evrejskogo uchastnikov polemiki - vse eto soglasno Halevi,- chto ih knigi otkrovenij (Koran i Tora) napisany na yazykah, nichego ne znachashchih dlya hazar, indusov i drugih narodov, kotorye ih ne ponimayut. |to odin iz sushchestvennyh argumentov, kotoryj privoditsya i v zhitii Kirilla, kogda rech' idet o bor'be protiv storonnikov treh®yazychiya (to est' teh, kto schital yazykami bogosluzheniya tol'ko grecheskij, drevneevrejskij i latinskij), tak chto yasno, chto v etom voprose kagan byl pod vliyaniem hristianskogo uchastnika polemiki i vydvigal dovody, o kotoryh my i ot drugoj storony znaem, chto oni prinadlezhat dejstvitel'no Kirillu. Halevi eto tol'ko pereskazal. Nakonec, nuzhno obratit' vnimanie eshche na dve veshchi. Vopervyh, my ne znaem vsego, chto soderzhalos' v poteryannyh "Hazarskih propovedyah" Konstantina Solunskogo (Kirilla), i ne znaem, chto iz etogo peredano v tekste Halevi. Znachit, mozhno predpolozhit', chto takogo materiala imeetsya bol'she, chem ya zdes' privel. Vtoroe: celostnost' teksta Halevi, imenno v toj ego chasti, kotoraya otnositsya k hristianskomu uchastniku polemiki, ser'ezno narushena. |ta chast' ne sohranilas' v arabskom istochnike, ona imeetsya tol'ko v poyavivshemsya pozzhe evrejskom perevode, v to vremya kak napechatannye izdaniya Halevi, osobenno te, kotorye otnosyatsya k XVI veku, podvergalis', kak izvestno, cenzure hristianskoj cerkvi. Koroche govorya, kniga Halevi o hazarah donesla do nas, hotya my segodnya ne znaem, v kakom ob®eme, chast' "Hazarskoj propovedi" Kirilla. Vprochem, zdes', v Car'grade, - zakonchil d-r Muaviya,- v nashej konferencii budet uchastvovat' i nekij d-r Isajlo Suk, kotoryj horosho govorit po-arabski i zanimaetsya islamskimi istochnikami o hazarskoj polemike. On mne skazal, chto u nego imeetsya hazarskij slovar' XVII veka, kotoryj izdal nekij Daubmanus, i chto iz etogo slovarya vidno, chto Halevi ispol'zoval "Hazarskie propovedi" Kirilla. YA prishel poprosit' vas pogovorit' s d-rom Sukom. So mnoj on govorit' vryad li stanet. Ego interesuyut tol'ko araby, zhivshie tysyachu let nazad ili ran'she. Dlya ostal'nyh u nego net vremeni. Ne pomozhete li vy mne poznakomit'sya s d-rom Sukom i proyasnit' etu problemu... Tak zakonchil svoj rasskaz d-r Abu Kabir Muaviya, i v moem mozgu mgnovenno svyazalis' vse niti. Kogda zabyvaesh', v kakom napravlenii istekaet vremya, opredelit' eto pomogaet lyubov'. Iz nee vremya vsegda vytekaet. Spustya stol'ko let opyat' ohvatila menya tvoya proklyataya strast' k nauke, i ya predala Isaaka. Vmesto togo chtoby strelyat', ya pobezhala iskat' d-ra Suka, ostaviv svoi bumagi i pod nimi oruzhie. U vhoda ne bylo nikogo iz prislugi, na kuhne kto-to obmakival kusok hleba v ogon' i el ego. YA uvidela Van der Spaka, kotoryj vyhodil iz komnaty, i ponyala, chto eto komnata d-ra Suka. YA postuchala, no nikto ne otozvalsya. Gde-to u menya za spinoj chasto kapali shagi, a mezhdu nimi ya chuvstvovala zhar zhenskogo tela. YA postuchala opyat', i togda ot moego stuka dver' slegka priotkrylas'.'0nane byla zakryta na klyuch. Snachala ya uvidela tol'ko nochnoj stolik i na nem blyudechko, v kotorom lezhali yajco i klyuch. Otkryv dver' shire, ya vskriknula. D-r Suk lezhal v posteli, zadushennyj podushkoj. On lezhal zakusiv usy, budto spesha navstrechu vetru. YA s krikom brosilas' bezhat', i tut iz sada poslyshalsya vystrel. Vystrel byl odin, no ya slyshala ego kazhdym uhom otdel'no. YA srazu zhe uznala zvuk svoego revol'vera. Vletev v sad, ya uvidela, chto d-r Muaviya lezhit na dorozhke s razmozzhennoj golovoj... Za sosednim stolom rebenok v perchatkah pil svoj shokolad, budto nichego ne proizoshlo... Bol'she nikogo v sadu ne bylo. Menya srazu zhe arestovali. Smit-Vesson, na kotorom najdeny tol'ko moi otpechatki pal'cev, prilozhen v kachestve uliki, i menya obvinyayut v prednamerennom ubijstve d-ra Abu Kabira Muavii. |to pis'mo ya pishu tebe iz sledstvennoj tyur'my i vse eshche nichego ne mogu ponyat'. Istochnik sladkoj vody v ustah svoih noshu i mech oboyudoostryj... Kto ubil d-ra Muaviyu? Predstavlyaesh', obvinenie glasit: evrejka ubila araba iz mesti! Ves' islamskij internacional, vsya egipetskaya i tureckaya obshchestvennost' vosstanut protiv menya. "Porazit pered toboyu Gospod' vragov tvoih, vosstayushchih protiv tebya; odnim putem oni vystupyat protiv tebya, a sem'yu putyami pobegut ot tebya". Kak dokazat', chto ty ne sdelal togo, chto dejstvitel'no sobiralsya sdelat'? Nuzhno najti zhestokuyu lozh', lozh' strashnuyu i sil'nuyu, kak otec dozhdya, chtoby dokazat' istinu. Roga vmesto glaz nuzhny tomu, kto hochet vydumat' takuyu lozh'. Esli najdu ee, ostanus' zhit' i zaberu tebya iz Krakova k sebe v Izrail', opyat' vernus' k naukam nashej molodosti. Spaset nas nasha mnimaya zhertva - tak govoril odin iz dvuh nashih otcov... Kak tyazhelo vyderzhat' milost' Ego, a tem bolee gnev.
---

Last-modified: Thu, 02 Jul 1998 04:58:04 GMT