MAHANAIM
---
Tat'yana Ocheretyan Naznachu Vam svidan'e mezhdu strok... © Copyright - 2003 Tatiana Ocheretian No part of this book may be reproduced in any form without written permission from Copyright Holders. 09-7653108 Mahanaim Kul'turno-religioznyj centr dlya evreev iz SNG Ul. Lunc 2, Ierusalim 94626 Telefon 02-6256006 Faks 02-6257117 E-mail: editor@machanaim.org Hudozhestvennyj redaktor: E. Levit Grafika: V.Levit, I. Rosina
---
---
ya prozhivu svoyu zhizn' ne naprasno esli uspeyu podstavit' ladoni hotya by odnomu padayushchemu serdcu ... iz |mili Dikinson
---
OSTANOVISX, MGNOVENXE!.. PO|TICHESKIJ IMPRESSIONIZM TATXYANY OCHERETYAN Tat'yana Ocheretyan pishet stihi v forme verlibra. Davajte zaglyanem v enciklopedicheskij slovar', chtoby tochno opredelit', chto takoe - verlibr. Slovar' govorit vot chto: "Svobodnyj stih (verlibr) - nerifmovannye stihi, raschlen¸nnye na stihotvornye stroki, no ne obladayushchie postoyannymi priznakami ih soizmerimosti". Inymi slovami, v verlibre, kak pravilo, net rifmy i ustojchivogo stihotvornogo razmera. A zachem oni voobshche nuzhny-to, rifma i razmer? Na etot vopros kogda-to s zamechatel'noj ironichnost'yu otvetil poet Nikolaj Glazkov: Zachem nuzhny stihi? Komu kakaya pol'za Ot ritma, rifm i prochih pustyakov? A vy poprobujte zapomnit' stol'ko prozy, Skol'ko na pamyat' znaete stihov! Konechno zhe, delo ne tol'ko v l¸gkosti zapominaniya, o ch¸m my znaem eshch¸ s detskih igrovyh schitalok (aty-baty, shli soldaty...), hotya i v nej tozhe. Vazhnee drugoe. Ritm i rifmy sozdayut akustiku stiha, a eto edva li ne glavnyj faktor, vyzyvayushchij u chitatelya osoboe, ni s chem bolee ne sravnimoe emocional'noe vpechatlenie - oshchushchenie poezii. Vspomnim, odnako, chto uzhe Pushkin ponimal opasnost' rifmennogo i ritmicheskogo shablona, kogda pisal sleduyushchie stroki: I vot uzhe treshchat morozy I serebryatsya sred' polej... (CHitatel' zhd¸t uzh rifmy rozy; Na, vot voz'mi e¸ skorej!) Dejstvitel'no, kuda kak prosto sochinyat' stihi, ispol'zuya gotovye, navyazshie v ushah rozy - morozy, krov' - lyubov', doroga - poroga i t.d. Da i neobhodimost' strogo soblyudat' razmer stiha, to est' ego ritmicheskuyu osnovu, neredko privodit stihotvorcev (i vovse ne vsegda bestalannyh) k zapolneniyu ritmicheskih probelov stroki ballastom neobyazatel'nyh slov. Inoe delo - verlibr. Rifmy net, ritm peremenchiv, polnaya tebe svoboda!... Potomu i nazyvaetsya - svobodnyj stih. No eto opasnaya svoboda. Potomu chto s nej sosedstvuet proizvol. Pozvolyu sebe privesti zdes' stihotvorenie poeta, kotorogo nazyvayut odnim iz luchshih masterov verlibra v Rossii, - Gennadiya Ajgi: Kogda nas nikto ne lyubit nachinaem lyubit' materej. Kogda nam ni kto ne pishet vspomi naem staryh druzej I slova proiznosim uzhe lish' potomu chto molchan'e nam strashno a dvizhen'ya opasny V konce zh - v sluchajnyh zapushchennyh parkah plachem ot zhalkih trub zhalkih orkestrov. Pervyj vopros, kotoryj srazu zhe naprashivaetsya po prochtenii: a esli by etot tekst zapisat' obychnoj prozoj, chto izmenilos' by? Razve chto prishlos' by rasstavit' znaki prepinaniya, bez nih takaya proza vyglyadela by poprostu nelepo. Sut' zhe ostalas' by neizmennoj, ibo po-moemu v etom stihotvorenii net nikakogo otkrytiya: mysl' dostatochno ordinarna i vyrazhena ona dostatochno ordinarnymi slovami, stol' zhe neobyazatel'nymi i sluchajnymi, kak sluchajnye zapushchennye parki. I skol'ko by menya ne ugovarivali apologety avangardnoj poezii, chto eto zapredel'naya tochnost' vyskazyvaniya i dazhe vid "sakral'nogo dejstviya" (A.Voznesenskij), ya razmyshlyayu o tom, vspomnyu li takie stihi cherez den'-dva posle ih prochteniya. Net, net, ya vovse ne hochu vyglyadet' konservatorom i retrogradom; ya nikoim obrazom ne otricayu verlibr kak takovoj. Prosto svobodnyj stih trebuet ot avtora osoboj strogosti v vybore i rasstanovke slov: chut' ne dotyanul - poluchilas' zaum': chut' pereborshchil - poluchilas' banal'nost'... YA rad, chto sud'ba podarila mne znakomstvo s poeziej Tat'yany Ocheretyan. V luchshih svoih stihotvoreniyah ona ne tol'ko schastlivo izbegaet kak banal'nosti, tak i zaumi, no i obnaruzhivaet osobyj talant i masterstvo zapechatlet' mgnovenie; ya nazval by eto svojstvo e¸ darovaniya poeticheskim impressionizmom, po analogii s impressionizmom v zhivopisi. Prich¸m eto ne obyazatel'no takoe mgnoven'e, o kotorom skazano u klassika: Ostanovis', mgnoven'e, ty prekrasno! Tat'yana Ocheretyan ne izbegaet i takih, o kotoryh mozhno bylo by skazat': Ostanovis' mgnoven'e, ty naprasno! - ili dazhe: Ostanovis' mgnoven'e, ty uzhasno! - potomu chto zhizn' sostoit daleko ne iz odnih prekrasnyh mgnovenij. Sushchestvenno, chto kazhdomu ostanovlennomu mgnoveniyu poetessa nahodit edinstvennuyu i nepovtorimuyu slovesnuyu obolochku. Vot lish' neskol'ko primerov: * * * u zapertoj dveri robko pereminalis' s nogi na nogu dva prizraka uplyvshego leta * * * ya hochu podarit' tebe avgust no ne tot chto poslednij u leta a tot chto pred osen'yu pervyj i lestnicu k oblakam ili k moryu - na vybor * * * besshumno svalivshis' semejnoe foto ostri¸m sorvalo mne kozhu chut' ponizhe viska * * * ne doveryaj sebya ustalosti ona ponyav tebya prevratno ostavit pri sebe navechno * * * nevozmozhnost' vzdoha nevozmozhnost' zabveniya nevozmozhnost' vzl¸ta nevozmozhnost' prikosnoveniya k tugomu uzlu vozmozhnostej V obshchem-to, citirovat' mozhno dolgo: vo-pervyh, stihotvoreniya Tat'yany Ocheretyan korotki i potomu udobny dlya citirovaniya celikom, a ne otdel'nymi fragmentami; vo-vtoryh - chto znachitel'no vazhnee - takih otlichnyh stihotvorenij v e¸ knige mnogo. Ne stanu utverzhdat', chto v nej sobrany tol'ko udachi. No dazhe i v bolee slabyh prakticheski vsegda oshchushchaetsya energiya, vydelyayushchayasya (kak v yadernyh processah) ot rezkoj ostanovki mchashchegosya vremeni. Hochu obratit' chitatel'skoe vnimanie na eshch¸ odnu osobennost' poezii Tat'yany Ocheretyan. V e¸ stihah prakticheski net primet vremeni: ni politiki, ni bytovyh podrobnostej, ni konkretnogo pejzazha... Horosho eto ili ploho? Otvet zavisit ot togo, chto my ishchem v poeticheskom tekste. No eshch¸ davnym-davno i ne nami skazano bylo, chto hudozhnika sleduet sudit' po tem zakonam, kotorye on sam dlya sebya ustanovil. Poet, napisavshij epicheskuyu poemu ili hotya by syuzhetnoe stihotvorenie, imeet vozmozhnost' vsmatrivat'sya v detali i postepenno, shag za shagom, zapechatlevat' ih po mere toj neobhodimosti, kotoruyu emu diktuet zamysel. Liricheskij poet vprave vysvetit' i zafiksirovat' odnu-dve podrobnosti, kotorye pozvolyat emu perejti ot byta k bytiyu. V verlibrah Tat'yany Ocheretyan fiksiruyutsya mgnovennye dushevnye sostoyaniya. Dlya etogo, po-vidimomu, vovse ne nuzhno bytovoj konkretiki; nuzhno sovsem inoe - najti takie sochetaniya slov (ili stolknoveniya slov), na kotorye chitatel' otrezoniruet mgnovennym preobrazheniem svoego dushevnogo sostoyaniya. O, eto zadacha otnyud' ne iz l¸gkih, ibo zhizn' tragichna, slozhna i protivorechiva - tem sil'nee vpechatlyaet tot fakt, chto Tat'yane Ocheretyan mnogokratno uda¸tsya vyzvat' takoj rezonans. V podtverzhdenie skazannogo ya vnov' obrashchayus' k e¸ stiham: * * * net zima ne sama po sebe - e¸ svoevlastno zhelal sneg net vesna ne sama po sebe - prosto zv¸zdy nuzhdalis' v poetah net dusha ne sama po sebe - prosto tragedii za povorotom * * * kto znaet po ch'ej my krovi stupaem na puti k miloserdiyu i lyubvi . Naum Basovskij

---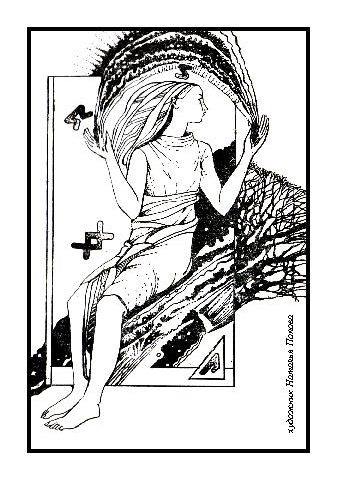 glava pervaya PREDSTAVXTE SEBE DEVOCHKU PLYASHUSHCHUYU NAD MOREM ...
---
nu zdravstvuj mir pod solncem vskrichal cvetok omytyj kapel'koj rassveta blagoslovi na zhizn' menya ya tol'ko chto iz pepla dvuh yarostnyh molitv dvuh sudeb rastorzh¸nnyh
---
utro vynyrnulo v struyashchihsya kaplyah solnca ya pod navesom pamyati i vdohnoveniya more vypleskivaet prazdnik k goryashchim moim stopam mne segodnya podvlastno izumlenie ot soprichastiya
---
u dvuh ryzhih belok nemeli kolenki ot straha st¸rtymi byt' mgnovenno s korichnevyh vetok lesa i ne uspet' podarit' sem' zolotyh oreshkov detyam u kraya risunka
---
ne uspev rodit'sya razgaldelis' list'ya zaigrali s solncem v pryatki i morgalki zatopili strahi zapahami detstva okruzhili dushu ustavshuyu skitat'sya penoyu zel¸noj bol' e¸ omyli
---
pognavshis' za Solnechnym Zajchikom Devochka Hohotun'ya poteryala Skakalku i potom dolgo - dolgo ne mogla pereprygnut' Svoi Nevzgody
---
stryahnuv s sebya bezlikie sledy doroga vspyhnula vzmetnulas' i vzvilas' navstrechu ej iz glubiny rassveta neslis' luchi v serebryanyh podkovkah o esli by oni ne razminulis'
---
dorogu schastlivym primetam - glashatayam utra speshashchim na pomoshch' v polnoch' vsem kto proshchaetsya s detstvom ili s nadezhdoj
---
da razroditsya sin'yu plamenem i myatoj koldun'ya noch' da hlynet pod tvoi shagi potokom derzosti i negi gryadushchij den' da ne osmelitsya dusha ugomonit'sya
---
snilsya emu veter v solnechnoj korone - govoryat k razluke s krotkoj nezabudkoj snilsya emu zapah dvuh tropinok lunnyh - govoryat k svidan'yu s tajnoj beloj rozy
---
more vslepuyu brosaetsya pod nogi pesok okutyvaet zharkim puhom solnce shchekochet sitcevyj zontik pod golovoj pritailis' sem' nedoskazannyh fraz podarennyh Bol'shoj Medvedicej etoj noch'yu
---
predstav'te sebe Devochku plyashushchuyu nad morem predstav'te sebe ZHenshchinu v odezhde iz trav i solnca predstav'te sebe Leto kotoroe na ishode
---
predstav'te sebe Mal'chika letyashchego na kachelyah predstav'te sebe YUnoshu v ob®yatiyah fortuny predstav'te sebe SHpagi s chest'yu ohranyayushchie poverzhennye mechty
---
chego zhelaete sebe pod novyj god Vselennaya - rodit'sya zanovo v dyhanii cvetka v zrachkah naitiya nad bezdnoj oprokinutyh nadezhd pod muzyku shagov tishajshego priznan'ya
---
o esli by znat' zaranee chto ispoved' obezglavyat chto smeh v rayu zadohn¸tsya chto chej-to smyatennyj vzglyad zastynet shramom chto ne otkliknetsya sinee ozero alym siyaniem o esli b zaranee znat'
---
segodnya utrom zerkalo vyplesnulo udivl¸nnyj korichnevyj vzglyad v oprave iz slonovoj kosti i belye natyanutye parusa
---
komu ugotovan strah komu - bespechnost' kogo pomyanut na vershinah kogo obojdut na sklonah no sluchaj to li schastlivyj to li neschastnyj da dva-tri svoevol'nyh postupka vo imya dobra i zla odnovremenno predpisany kazhdomu iznachal'no
---
zvezdy paden'e neostanovimo kak nevosstanovimo otrazhen'e solnechnogo blika v zrachkah nachala na ch¸m zhe my s toboj ostanovilis'? - na tom chto den' rasshchedrilsya na podayan'e
---
u podnozhiya sinego cveta ob®yatogo plamenem iyulya verbovala staruha-bessonnica golosa i zrachki poetov vydavaya avansami tajnye pomysly zv¸zd bezymyannyh
---
akkord rozhd¸nnyj devoj si bemol' minor ot solnechnogo blika davno uzh zhdal pril¸ta Sinej Pticy chtob zazvuchat' v sud'be poeta duetom roka i nadezhdy
---
takoj shchemyashche-yunoj na vysokih kabluchkah stremitel'noj pohodkoj illyuziya shal'naya v sud'bu tvoyu kogda-nibud' vorv¸tsya
---
Borisu Byhovskomu ne sh¸potu straha a grohotu rvushchihsya strun vnimat' ne solnechnoj pyl'yu a navazhdeniem zv¸zd ispytyvat' zrenie i pered vremenem kayat'sya lish' za sekundy pripryatannye na sluchaj izmeny poputnogo vetra ostavayas' pozhiznennym dolzhnikom radosti
---
svetitsya vozduh razdumchivy travy pleshchetsya nebo u perepravy neizbezhen rassvet belyj kon' nagotove kuda tebe devochka? mne by zv¸zdy potrogat'
---
O SHCH U SHCH E N I E kogda ot®ehal poezd my hohotali vy hohotali kogda ot®ehal poezd? - da my hohotali no mozhet byt' vy prosto ulybalis'? - da net my hohotali no mozhet byt' vy tol'ko rassmeyalis'? - da net my hohotali a ya rydayu... no mozhet ty pechalish'sya? - net ya rydayu... no mozhet byt' ty tol'ko plachesh'? - net ya rydayu...
---
ona umchalas' iz detstva prihvativ tri klyucha na sluchaj krushen'ya odin ot slepyashchej ulybki snega drugoj ot robkih priznanij aprel'skogo yuzhnogo vetra tretij ot neu¸mnogo smeha v zolotistyh kolos'yah leta
---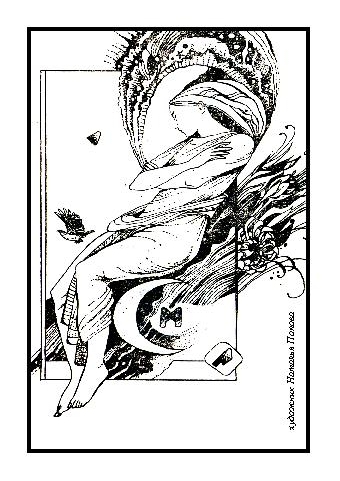 glava vtoraya ... SINEJ PTICY ZOV OHRIPSHIJ
---
moj Bozhe zazhgi dlya menya utro opali dyhan'e mo¸ prikosnoveniem sberegi moyu potryas¸nnost' pred robkim vzglyadom ne daj ischeznut' bezumstvam
---
vchera menya noch' pozvala na piknik i kogda byl ob®yavlen belyj tanec ya osmelilas' vybrat' zvezdu ch'¸ dyhan'e v mo¸m uzhe rastvorilos' odnazhdy i ot derzosti etoj do sih por ne ochnulas'
---
prikazhite osmelit'sya prikazhite obmolvit'sya zameret' prikazhite no ne opomnit'sya
---
prihodil - uhodil nevpopad draznya i menya i sud'bu daril ohapkami mirazhi i v nih rastvorilsya odnazhdy
---
noch' nakinula zv¸zdnuyu tkan' na plechi zahmelevshij priboj ubayukivaet lunu my pogruzhaemsya v pryanost' myatushchihsya zapahov maya chut'-chut' otstavaya plyv¸t poyushchaya nasha pamyat'
---
odnazhdy v polden' solncem zahlebnulos' more a volny rinulis' ego spasat' ot dolgozhdannogo udush'ya
---
i ya osmelilas' i vstala na koleni pered sud'boyu i vymolila mig prodlivshij zhizn' na bezrassudstvo i pokayanie
---
prikryvayas' ot vzglyadov prohozhih buketom iz zv¸zd i rassvetov ona bezhala k nemu obognuv sem' uglov mirozdaniya
---
metalis' sumerki ob®yatye cveten'em mindalya i na bessilie protyanutoj ruki obrushilas' mol'ba iz glubiny zrachkov otvetnogo zhelan'ya i rassekaya krov' sozvezd'em golosov kruzhit nad nami eho nemudreyushchih nadezhd a lyutnya vydyhaet oblaka v ottayavshuyu sin'
---
ne uspev osedlat' mgnoven'e stremitel'no padal sotryasaya vselennuyu zel¸nyj list pronz¸nnyj solncem
---
naglotavshis' zv¸zdnoj rosy dusha pleskalas' v ob®yat'yah iyul'skogo vetra p'yanyj liven' oglushil likuyushchij e¸ sh¸pot
---
i pesn' grehovnyh snov oborvalas' vnezapno i nemoshch'yu zhelanij otozvalas' dusha na hor podlunnyh trav v chest' priblizheniya iyulya tvo¸ lico v slezah osatanelyh i gradom padayushchih zv¸zd im vtorit neobuzdannoe nebo
---
v zimnij polden' odnazhdy vorvutsya iyul'skie maki i tvoj vzglyad koronovannyj ozaren'em i na mgnoven'e ya zadohnus' ot zapahov derzkih
---
ah osen' ya skuchayu po tvoim neprihotlivym ozhidan'yam obmolvilos' odnazhdy solnce posredine leta ya postarayus' dlya tebya sberech' luchi ot zhazhdy neu¸mnogo iyulya
---
TANGO ohapka zheltyh cvetov u nog sirenevyj vzglyad vspyhivaet navstrechu pokorno plyv¸t dusha v ob®yatiyah zhelan'ya ladoni v ozhogah
---
on e¸ vykral iz budnej podhvatil na ruki berezhno pron¸s nad kryshami pod gul neu¸mnoj molvy i zakruzhil na balu osennih cvetov im byl vruch¸n priz za samyj schastlivyj smeh
---
fonari ya lechu k vam iz mraka fonari ya lechu k vam iz straha fonari ya lechu k vam iz bezdny fonari ya lechu k vam iz pepla vy val'siruete s vetrom vy tak shchedro delites' svetom ya vas ochen' proshu proderzhat'sya do eshch¸ odnogo rassveta
---
tvo¸ "poka" vs¸ v kaplyah krovi no gorechi proshchan'ya raskal¸nnyj zhar rasplavil strah vnov' vstretit'sya chuzhimi v etom mire
---
ostalos' lish' mahnut' tvoej sud'be ostalos' lish' do hrusta szhat' otchayan'e ostalos' lish' prizhat'sya k oblakam ostalos' lish' nazhat' kurok razluki ostalos' ne upast' k tvoim nogam
---
odnazhdy v mae ya na golos tvoj pomchus' naoshchup' zadyhayas' nevedaya chto pod otkos
---
o zov grehovnyj lyutikov rozhd¸nnyj sin'yu leta ty volej eha byl vplet¸n v kovarstvo belokuroe ego obetov i obessilev umiraesh' v ohripshem hohote ego zakatov
---
rasplativshis' s dolgami ona rinulas' k solncu vsego lish' na mgnoven'e zaveshchannoe lyubov'yu i sgorela
---
o zh¸ltoglazaya yunost' romashki v medovo - grehovnom bleske tvoih lepestkov oshalelyh bredit i ugasaet vechnoe "lyubit - ne lyubit"
---
i vot uzh mech sekundnoj strelki zanesen nad minutoj pokayan'ya i snova mchitsya semiglavyj greh na zov toskuyushchih zhelanij
---
a po zemle otyazhelevshaya siren'yu bred¸t vesna i v dr¸mu nochi vot-vot pozharom metn¸tsya ispovedal'nyj sh¸pot travy i vetra da sinej pticy zov ohripshij
---
ne dlya togo suzhden'e nam dano chtoby unizit' skorb' il' obvinit' dayushchego v raschete porocha bozhij dar
---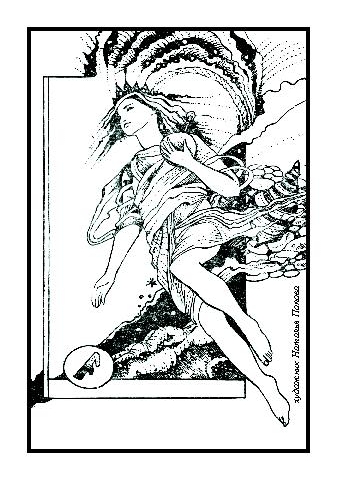 glava tret'ya USTAVSHIJ PRAZDNIK ...
---
pylaet sinij cvet iz-pod prikrytyh vek teh zhadnyh let buravit luch otstavshij ot nadezhdy taranit seruyu metel' kalendarya tiranit pamyat'
---
istomy profil' derzkij aleyushchij iz podsoznan'ya i eho martovskih kolokolov v aorte ploti i tanec yarostnyj travy i solnca i fejerverk cvetov i karnaval nadezhd i moj pokoj smet¸nnyj lavinoj zapahov trevozhnyh o pesn' vesny tr¸hstrunnoj
---
o vremya ch'¸ kasan'e besposhchadno ty oboshlos' velikodushno lish' s cvetnymi snami ne oblomav im kryl'ya
---
eshch¸ odin rassvet bezvremenno pomerk eshch¸ odno priznan'e zateryalos' eshch¸ odnoj zvezdoyu stalo bol'she eshch¸ odnoj dushi ne doschitalis'
---
podospejte vovremya predchuvstviya hmel'nye napoite negoj ponikshie zhelan'ya zaslonite zren'e ot toski zastyvshej travami stepnymi krov' omolodite podospejte vovremya predchuvstviya hmel'nye
---
chej-to kayalsya vzglyad osuzhd¸nnyj na osen' to li v tom chto ne smel to li v tom chto zhelal to li kayalsya to li molilsya vsled iyul'skoj nesbyvshejsya nochi otrazhayas' sud'boyu-slezoyu v zrachkah noyabrya
---
zasmotryus' zvezdoyu na nezhnost' tvoyu slezoyu zastynu v tvoih zhelan'yah i obozhgus' prikosnoveniem k noyabryu i zadohnus' ugarom vospominanij
---
noyabr' pobyval vo vladeniyah avgusta dol'she obychnogo tam zaderzhalsya poyavilsya odnako vovremya poobeshchal podelit'sya podarkami sdelannymi vruchnuyu iz nadezhd i dymchatyh st¸kol
---
segodnya v traure moya zvezda - pohishchen svet e¸ vnezapno i v poiskah naprasnyh izoshla dusha i rastvorilas' v kapel'kah rosy chto do utra svetilis' na listve osennej
---
rassvet prosti dushe moej okamenelost' ona pohoronila tol'ko chto poryv besstrashiya i zova tvoego k pol¸tu ne uslyshit
---
u zapertoj dveri robko pereminalis' s nogi na nogu dva prizraka uplyvshego leta
---
sklonivshis' nad pobl¸kshej pamyat'yu moej drozhalo martovskoe utro i ohnuv blednaya dusha zardelas' i sinim bleskom vspyhnuli slova iz omuta nochej i pul's zvenyashchij pognalsya za oranzhevym shutom spugnuvshim eho derzkogo prikosnoven'ya grimasoj boli lish' kust ternovnika u slomannoj kalitki vechnogo vchera ne shelohnulsya
---
pristegnuli remni my id¸m na posadku nas zazhdalsya aprel' - neutihshej vesny povodyr' i po hrupkomu trapu chto peregruzhen neistovoj drozh'yu sireni my hmeleya sbezhim v oshaleluyu nezhnost' zastryavshih pod serdcem let i potuskneem ot gorya pokidaya razrushennyj radost'yu son
---
i vnov' zaladila vesna pro vechnuyu lyubov' i veshnim vodam start prizyvno protrubila i na zaveshchan'e zamerzayushchego serdca obrushila tajfun aprel'skoj sini
---
moj milyj maj na sej raz ya shchedrost'yu tvoeyu zloupotreblyat' ne stanu ne po karmanu mne segodnya ni zapah trav tvoih umytyh livnyami ni vakhanalii sireni mnogolikoj i ne mogu slozhit' k stopam tvoim ni sl¸z ni pesen ni vostorgov poskol'ku bratec tvoj aprel' menya ograbil podchistuyu
---
korotkaya majskaya noch' uvyala k rassvetu solnce prygnulo s detstva v zel¸nuyu setku balkona dymyashchijsya kofe i dve azhurnye chashki na belom stole den' obvolakivaet nas rovnym dyhaniem
---
ya hochu podarit' tebe avgust no ne tot chto poslednij u leta a tot chto pred osen'yu pervyj i lestnicu k oblakam ili k moryu - na vybor
---
v torzhestvennoj svoej rechi avgust blagodaril iyul' za naputstvie vezhlivo pohvalil dostoinstva znoya sderzhanno poklonilsya igrivomu moryu i pristupil k okonchaniyu leta
---
zaplakalo more proshchayas' s avgustom osirotevshij pesok pogruzilsya v vospominaniya dva otresh¸nnyh vzglyada pomerkli pred ih vysokoj pechal'yu
---
moj avgust ty slyshish' vzryvayutsya zvony proshchan'ya i zrachki tvoi gasnut - ih pokidayut zv¸zdy i na travah eshch¸ ne ostyvshih dymyatsya sledy tvoego likovaniya avgust pod akkordy osennego val'sa v chetyre ruki
---
pokidaya poslednej vzglyad tonushchij v sumerkah oseni merkla v kuvshine roza i rvushchejsya ten'yu vpletalas' v rekviem po otletevshemu letu
---
tri belyh gladiolusa pechal'nye i tihie svideteli otchayan'ya ih tr¸h sobrat'ev alyh pokinutyh bezvremenno osankoj carstvennoj i otrazhen'em solnca tri gladiolusa belye - tri poceluya proshchal'nye tri gladiolusa alye - v nebo vonzivshijsya krik
---
eshch¸ kruzhitsya v zv¸zdnom oblachenii nadezhda eshch¸ lico tvo¸ v potokah sveta no zamiraet gul sonetov poldnya i vs¸ slyshnee tosty na pominkah leta
---
v kuvshine napolnennom vlagoj pechali pritailis' dve kapli aprel'skoj rosy da tri vydoha bab'ego leta v ozhidanii putnika obozhzh¸nnogo iyulem
---
zhzh¸noj travoyu vzryvalos' solnce po prihoti bab'ego leta sh¸pot lavinoj smetal soznanie ne vybiraya veka veter celuyushchij nashi sl¸zy zv¸zdy v kuvshinah u izgolov'ya i priglashenie k zhizni uspevshee pribyt' vovremya
---
polosnulo po zren'yu besstydstvom rzhaveyushchih trav i sharami bagrovymi pokatilis' zhelan'ya k nogam tvoim osen'
---
esli pamyat' moya zatylkom kosn¸tsya vstrechi na perekr¸stke "avgust - noyabr'" zrachki e¸ neizbezhno sol'yutsya s zahoronennym v rossypi zv¸zdnoj otchayan'em poceluya
---
davaj s toboyu vvolyu naposledok nashepchemsya na ptich'em yazyke poka nad nami list'yami vobrav cveta nadezhdy orobevshej kruzhit eshch¸ rassvet noyabr'skij
---
pred rasstavan'em pod noyabr'skim krovom ryzhie list'ya sheptalis' o pritupivshejsya boli dozhdevyh ran
---
ty vs¸ eshch¸ bredish' lukavoj i skorbnoj gost'ej nesbyvshihsya snovidenij a na zrachkah nabuhayushchih bol'yu cherneyut vmyatiny ot mirazhej
---
PLETX nazad! za otletayushchim zapahom t¸rpkoj sireni za uplyvayushchej ten'yu iyul'skih rassvetov za tayushchej liniej gub unosyashchih tajnu spasen'ya nazad! skvoz' parad obeliskov paden'yam i vzl¸tam
---
to li loshadi podany to li raketa to li kanuvshij v letu vek oklikaet noktyurnom to li gomon prichala zvezdy bezymyannoj toropit a mne vs¸ ravno ya proshchayus' s zapretami i s toboj ch'ya sud'ba v ih kol'ce prebyvaet bessmenno
---
a na prichale gde pod lunoj i solncem postigaya tainstvo soprikasan'ya ne unimalas' greshnica mechta odnazhdy na vidu u vechnosti ty prislonilsya k nej slezami pokayan'ya v nepostizhimost' otplyvaya navsegda
---
pred osennim zatish'em bushuyushchih gr¸z r a z r a z i l s ya nad nami kashtanovyj grad z a g l u sh i l golosa ubegayushchih let p o g a s i l narastayushchij plamen' pechali po prorochestvam serym r a s h l e s t a l s ya kashtanovym cvetom i kashtanovym raem sledy nashi vstrechnye z a t o p i l
---
otpevali sumerki umershie rany noch' pohoronila ih vtajne ot rassveta pod naporom vzglyadov zhazhdushchih svidanij razzhimalis' veki styanutye skorb'yu vyryvalos' nebo iz traurnyh okov
---
utro plavno kasaetsya odeyala shchekochet kozhu shurshit u vek vplyvaet vo vzglyad skvoz' prichudlivost' vitrazhej i vozvrashchaet nachalo i prizyvaet k nachalu i zaveshchaet nachalo a potom otbyvaet v svoyu neizbezhnost'
---
on byl neuklyuzh i nelep v ch¸rno-beloj razmerennosti bytiya i odnazhdy udostoilsya zvaniya korolya neudachi kogda opozdal na svidanie s chudom
---
o solnce naklonis' eshch¸ hot' raz k e¸ zhelan'yam orobevshim da neskol'ko luchej blagosloven'ya ego grehovnym ozhidan'yam nisposhli
---
uzhe na podstupah k porogu skazki skazok shag otrechen'ya uzhe zazhato v hruste pal'cev bessil'e vzleta a ty privychno belye odezhdy vnov' gotovish' k zavtrashnemu dnyu
---
besshumno svalivshis' semejnoe foto ostri¸m sorvalo mne kozhu chut' ponizhe viska
---
i blagostnuyu vest' dozhd¸m slepym razmylo po doroge i u obochiny na serom kamne otpechatki lepestkov romashki chto mal'chiku lyubov' ne nagadali i golos chto bintuet serdce medlit pochemu-to
---
molitva pozdnyaya prosti rukam moim upavshim - onemen'e slabeyushchemu golosu - besstrast'e dushe prodrogshej - uvyadan'e a na rassvete ehom very menya oklikni
---
s m e h zabegi ko mne s m e h zaleti ko mne s m e h priplyvi ko mne s m e h pozovi menya s m e h polyubi menya s m e h vozvratis' ko mne ne oborvis' vo mne
---
ostavlyu budnyam mednyj gul zabot ostavlyu budnyam sroki i scheta ot sh¸pota smiren'ya ubegu i v dver' chto na krayu chudes poka eshch¸ aleet ya postuchus' a vdrug!?
---
tak prizhat'sya k steklu chto mir mezhdu mnoj i toboj razdelilo mogli lish' slova "ne prosi ya ne v silah" a platforma davno pozadi
---
iz vseh na svete dorog - o d n a stelilas' travoyu iz vseh ostanovok na svete - o d n a zaveshchala zv¸zdy iz vseh oglushivshih vzglyadov - o d i n uplyl v bessmertie iz vseh rasstoyanij - o d n o po-prezhnemu nad bezdnoj
---
i naletel na skalu pechali veter vselenskij strastej zapozdalyh i prizhimalsya kryl'yami rvanymi to l' uteshaya to l' razbivayas'
---
o noch' bezzv¸zdnaya chto iskroj ot spleteniya zhelanij sozhzhena i peplom na dyhanii osela ty vs¸ eshch¸ pod sledstviem pristrastnogo "zachem"
---
i krovotocha nedug tajny predsmertnoj voleyu obrushil na l¸d umershih ozhidanij zhar pepla opozdavshih pisem i zatopilo mig voskresshij pechal'yu let neobratimyh
---
tvoj dar ne umestilsya v serdce iznur¸nnom ozhidan'em ne potomu chto tak velik a potomu chto ne ko vremeni yavilsya a vy moi pechali predali menya predstav pred vzorami lyudskimi na kolenyah
---
prostimsya zatemno moj avgustejshij Avgust chtob shramy ot poter' lish' na mgnoven'e vspyhnuli v bezlun'e kogda ya klyuchik zolotoj ot tainstva soprikasan'ya tebe vernu
---
etoj noch'yu travam ne snilas' rosa to li veter-skitalec to li avgust proshchayas' to li te dvoe chto s detstvom vnezapno rasstalis' ih omyli svoimi slezami
---
on pokidal dom pod izvechnyj motiv molchaniya ostavlyaya na staryh stenah otpechatki svoih nadezhd
---
pechal' moya nam ne k licu uzhe chuzhie karnavaly a chto do masok to vremeni i vovse ne ostalos' na rasstavanie s soboj
---
a mezhdu tem na vspyhnuvshuyu travami vesnu slezami prolivaetsya prozren'e i hram razrushennyj zabven'em i siluet skorbyashchego molchan'ya slivayutsya v edinoe viden'e
---
ne shodi s uma staraya ten' ne zabrasyvaj mo¸ serdce v past' raznuzdannyh orgij ada ya vsego lish' hochu pobrodit' po sledam uhodyashchego dnya celovat' po doroge derev'ya netlennogo sada tiho-tiho proshchat'sya so zv¸zdnoj kapelloj otplyvayushchej v utro
---
zachem presleduesh' menya sedaya mudrost' kakuyu zhertvu na altar' besstrast'ya tvoego ya vozlozhit' obyazana vo imya sobstvennogo negoren'ya neuzhto zabrosat' kamnyami vzglyad ego opasnyj dlya tebya pozhiznenno
---
e¸ postup' eshch¸ obzhigaet usta poetov vershiny eshch¸ priglashayut e¸ na piknik udachi a ona tajno pokinuv pir suety uplyvaet na bortu pamyati
---
i upalo nebo v rozovyh prozhilkah k ledyanym nogam i tvoih zhelanij navsegda lishilsya etot hrupkij raj
---
ulybka oseni ty sotkana iz zolotisto-ryzhih list'ev prinesshih vesti o lyubvi pechal'noj no zhivoj iz golosov nadezhd doverivshih tumanam tajnu very iz perezvonov otshumevshego s gryadushchim iz sinego mercan'ya tishiny smenivshej krik azarta plyashushchej otvagi bezrassudstva na vyzhzhennyh prostorah leta
---
a v gamake mechty podveshennom k zvezde chej srok svecheniya i korotok i vechen raskachivayas' gromyhalo zapretnoe "allo" i gody kubarem nazad v nachalo i pamyat' gradom i ya nevesta i mir odetyj v zel¸noe i goluboe toboj podaren
---
ya zaderzhus' na neskol'ko mgnovenij chtoby prostit'sya s obeshchan'yami rassvetov i chtob na ognedyshashchem zakate uslyshat' tajnu ih serebryannogo zvona
---
beglyj vzglyad na mozaiku let i sekund na odinokij plamen' u podnozhiya chuda na tri vozhdelennyh slova vmurovannyh v solnechnoe spletenie i ugasayushchim shagom po trapu v kayutu "lyuks"
---
i odnazhdy vsej tyazhest'yu ruhnet k nogam bessil'noe vremya i zaduet svechu odichalaya krugovert' no poka eshch¸ po nashim dvugorbym sud'bam bluzhdaet ulybka illyuzij i vs¸ eshch¸ robkij veter shelestit u zapretnyh gub
---
ya ne oslyshalas' glava dejstvitel'no poslednyaya? da vy prosto perezvonu strahov i nadezhd vnimali potryas¸nno i ne zametili ... i vzmetnulas' nad vsem chto bylo legkokrylaya ten' nachala
---
T E L E G R A M M A sredi pozdravlenij ko dnyu rozhdeniya - "esli ponadoblyus' ya na meste" za podpis'yu - "sluchaj odnazhdy otvergnutyj" adres obratnyj - "vs¸ te zhe holmy nad kotorymi dremlet luna"
---
veter bujno listavshij stranicy epoh podari tu ne vysohshuyu ot krovi i sl¸z gde duel'yu spasalos' bessmert'e lyubvi zhenshchine po rasseyannosti sputavshej vek
---
ne vs¸ l' ravno kogo vinit' chto tak i ne pojmal zhar-pticu togo l' kto oklikal menya v pol¸te il' tu chej sh¸pot mne rass¸k dyhan'e
---
vs¸ tot zhe trepet neu¸mnyj svodyashchij sudorogoj dushu v preddver'e vstrechi so zvezdoyu na mig soshedshej s krugoverti
---
Naumu Basovskomu glotochek gor'kogo vina v razgare bujnoj pesni leta i narozhdayushchijsya sh¸pot osennih vydohov pechali i lepestkov uvyadshej rozy paden'ya grohot i blagoslovenie cvetku sverknuvshemu skvoz' pepel vremeni da tost zazdravnyj v chest' poeta primi v nasledstvo ot sobrata vek Dvadcat' Pervyj
---
ya vozvrashchayus' v zhizn' chtob zashchitit' neutol¸nnost' zhazhdy iskushenij ot posyagatel'stv vremeni i ot sebya dvadcatiletnej
---
koldovstvom mimozy yunoj dogoni menya hudozhnik posredi dozhdej osennih prigorshnyu iskushenij iz bushuyushchego leta ty rassyp' na holst fevral'skij i nespeshnuyu dorogu do zvezdy chto tak manila narisuj iyul'skim znoem
---
dve teni otstali ot stai predchuvstvij letyashchej iz leta i ryadom legli u podnozh'ya tvoej pechali
---
pamyati Vladimira Vysockogo utihal bal-maskarad parket byl useyan obryvkami sorvannyh masok i obron¸nnyh priznanij pod marsh neishozhennyh let shagi pokidali ustavshij prazdnik a vremya navytyazhku pred uhodyashchim spinoyu k budnyam dyhan'em k zv¸zdam
---
zvonok v visok i ya u dveri i eto yav' i eto ty zhivoj pokinuvshij ves' mir dlya tr¸h minut molchan'ya u poroga
---
na gorizonte svincovye volny solnce saditsya esli okliknesh' a ya ne pridu - pust' serdce tvo¸ smiritsya a uzh esli pechal' ego zahlestn¸t - pomolis' za menya pomolis'
---
chto tam na ulice? - leto chto tam na serdce? - inej znachit vzglyad zovushchij nadolgo v n¸m sohranitsya
---
segodnya NADEZHDA byla pokornoj on vzyal e¸ na ruki v poslednij i v pervyj raz ostorozhno vynes na plahu i sam e¸ obezglavil
---
nu chto zh moi mechty skazat' "proshchajte" - ne hvataet sil a "do svidan'ya" - nezachem uzhe no podayan'ya ne poproshu u vas otnyne i hrupkih svetotenej vashih uzh ne kosnus' ya bolee
---
neotvratimost' poter' i na pomoshchi krik lish' groznogo eha raskaty i vo vselennoj bluzhdayushchih zv¸zd nevstrecha odnako pamyat' hranit i vzglyad potryas¸nnyj rozoj chto zazhzhena zakatom
---
i etot smeh - iskusitel' i etot vzglyad - ukrotitel' i etot strah - razrushitel' i eti treli nadezhd v zapahe yunoj listvy - o narastayushchij gul toj vesny zapozdaloj
---
gde-to v budnyah zateryalas' vasha nezhnost' rastvorilos' ozhidan'e v tishine zabven'ya i lish' otsvet pokayan'ya tajnogo grehovno zatailsya v pamyati dushi
---
eshch¸ raz oglyanis' eshch¸ raz naobeshchaj v podarok zolotuyu pautinu leta i kov¸r iz miloserdnyh list'ev u kraya propasti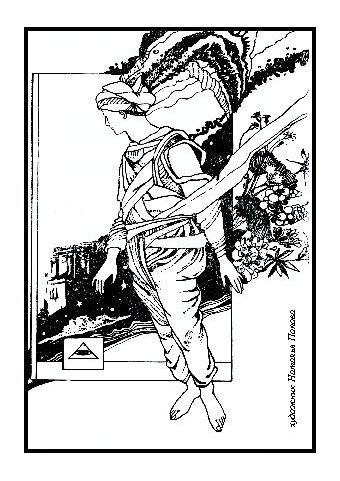 ---
glava chetv¸rtaya NA KOLENI DRUZXYA PRED BUDNYAMI V SERYH PLASHCHAH
---
na vzdyblennom belom kone bez vsyakogo preduprezhden'ya utrom ko mne na kuhnyu vorvalsya yunyj Aprel' za neobychnost' formy on poprosil proshchen'e i priglasil galantno razdelit' s nim sedlo i vdohnoven'e polovinu dorogi my proskakali na vdohe i uzh sovsem na vydohe dopletalis' k mechte
---
Utro sulilo chudo Den' zvenel ozhidan'em no Sluchaj byl ne v udare i k tomu zhe Luna zahlebnulas' Tumanom
---
D E N X razzvonilsya vbezhal napomnil o vazhnom predlozhil sebya v pomoshch' vsyu dorogu soprovozhdal nemnogo ustal pod konec ushel ne srazu poobeshchal zaglyanut' i zavtra
---
vchera pered pozdnim zakatom mne navstrechu razbryzgalos' solnce raspleskalos' v bezbrezhnom zatish'e vzdybilo pamyat' chto istekala skorb'yu po ugasayushchej muzyke ozhidanij
---
kazalos' ne budet snosa ulybke rosy oblaskannoj solncem no odnazhdy blesk e¸ byl pohishchen majskim zhukom prosto tak - ot bezdel'ya
---
ostav' menya ya zanyat zimnej skazkoj sheptal dekabr' nedvizhnymi gubami vesne okliknuvshej ego pevuchej robost'yu kapeli
---
staryj god othodit nabiraya skorost' i v tiskah nadezhdy zamirayut sud'by a dekabr' plachet
---
odnazhdy v fevrale razbushevavshis' vs¸ vverh tormashkami perevernulo nebo i vot uzh snizu vverh glyadit luna i vzglyad chto zhazhdal poniman'ya teper' povelevaet derzko i vernost' razozhgla kost¸r iz klyatv i sostradan'e trebuet oplaty i ya otnyne ne dayu obetov zhizni chto budu sledovat' e¸ zakonam slepo i pust' ona penyaet na prozren'e
---
fevral' poproshchalsya s carstvom oslepitel'no ulybnulsya ostavil preemniku - martu sirotskie snezhnye stony i sbezhal za dva dnya do vstrechi
---
nichego ne sluchilos' - prosto solnce v otgule - prosto dni otmenili - prosto nas podmenili napoiv do zabven'ya sokom belyh nochej budto "zavtra" - ne budet nichego ne sluchilos' - prosto budni v razgare
---
o ch¸m tvoj smeh chto ehom zaglushaet kolokol nadezhdy? - o tom chto dogonyal vsego lish' ten' begushchej krasoty a plach podslushannyj travoyu u dorogi o ch¸m?
---
kogda prazdnik pokinu - ne oklikaj kogda v gline budnej uvyaznu - ne oklikaj no kogda zaledeneyut ladoni tvoi i dusha - na krik molchaniya otzovus'
---
pri tr¸h svidetelyah - tr¸h zv¸zdah pervyh zovu tebya i zaslonyayus' imenem tvoim ot bluda razgulyavshejsya razluki ch'im zhernovam podvlastno v pyl' smolot' i pamyat'
---
nevozmozhnost' vzdoha nevozmozhnost' zabveniya nevozmozhnost' vzl¸ta nevozmozhnost' prikosnoveniya k tugomu uzlu vozmozhnostej
---
o tajnyj sgovor ruk ponikshih i onemevshih glaz kovarno imenuemyj bessil'em okovami scepiv koleni nam ty zhazhdesh' vlasti userdno zastavlyaya nas smirit'sya s nemiloserdiem sud'by - koldun'i
---
on ne uznal tebya udacha kogda ty nayavu k nemu yavilas' lish' vzdrognul ot prikosnoveniya shipov k ego mol'be uvyadshej
---
smiren'ya gordogo ulybka i pazhem i shutom ty sluzhish' ne sedeya pri korole svo¸m - izvechnom uznike pechali svetloj
---
DIALOG PO MEZHPLANETNOMU TELEFONU ne uspevaete? - ne pechal'tes' ya veryu put' pokoroche prosto ne najden tem bolee chto na poisk ushla vsego lish' zhizn'
---
etoj noch'yu ch'¸-to grohnulos' serdce zacepivshis' za vzglyad chto v labirinte vremeni ne zateryalsya a kto-to v netrezvom vide strelyal v nadezhdu zapodozriv e¸ v izmene i eshch¸ chto-to etoj noch'yu sluchilos' otchego utro tak i ne nastupilo
---
tri slezy uta¸nnyh ot mira segodnya otpravleny v vechnost' v prostom pochtovom konverte bez obratnogo adresa
---
soskochiv s p'edestala usmeshka somnen'ya hlestala naotmash' i sluh i zren'e slavy ustalo bredushchej v poiskah sostradan'ya
---
nad ch'ej-to myatezhnoj sud'boyu vzmetnulis' dve svetlye teni odna - iz vsego chto bylo drugaya - iz snov pred utrom
---
o sueta - koroleva illyuzij predvestnica prazdnika i rasplaty v shali tr¸hcvetnoj po ulicam vremeni vs¸ plyashesh' vs¸ draznish' a stavni okon chto smotryat na ulicy to otpirayutsya to zapirayutsya
---
i stol moj pis'mennyj snimaetsya s prichala etoj noch'yu i chasha sl¸z moih neprolityh na vetry drozhit u kraya v ozhidanie shtorma-breda
---
S T E N A i chtoby nayavu e¸ uvidet' on vystrelil v tuman sgustivshijsya pred vzorom no seroe ne rasstupilos' a tol'ko vspyhnulo pyatnom bagrovym
---
bespomoshchnost' molitsya u dorogi ne razgibayas' kasayas' sgorblennym profilem rasplavlennogo trotuara belyj fiakr sverknuvshij mimo obdal e¸ serebryanoj pyl'yu i ona na mgnoven'e raspryamilas'
---
Ase Hait mne prisnilas' tvoya ulybka iz sl¸z i uplyvayushchij v tainstvo nochi tvoj siluet obraml¸nnyj plat'em letyashchim i nezhnost'yu nashih serdec
---
zhelan'ya zazhaty mezh r¸ber zvuki bessil'ny rodit' slovo ni sbezhat' ni ukryt'sya ot neizbezhnosti preodoleniya
---
roem kruzhili slova rozhd¸nnye vzdorom zhuzhzhali neshchadno zhalya zatylok polosuya korichnevoj ten'yu smeyushchijsya den'
---
rassvety sverlili veki prizyvaya nas k begstvu iz snovidenij a nam hotelos' ponezhit'sya pod vorohom pustyakov v nogah ustavshego vremeni
---
slovo nechayannoe chto vsluh vpervye kamnem po robosti zagnannoj v pul's viska i nikuda ne det'sya ot neu¸mnoj boli - kto-to ubil mechtu v samom nachale aprelya
---
net net ne etot golos zazyval v svoi chertogi ne ot ego prikosnoven'ya vzletala trubka telefona k serdcu ne pod ego zvuchan'e kochevali budni net net ne etot golos sdavlennyj metallom let byl nekogda moim povodyr¸m
---
pamyati L'va Rozheckina o esli by sh¸potom list'ev raz®yar¸nnuyu bol' utishit' a eshch¸ by prostor dlya razbega chtob plamenem gneva ispepelit' prigovor otmenyayushchij zhizn'
---
pamyati YAshi Cklyarskogo otplyvaesh' moj druzhok a na utrennem vetru reyut flagi nashih vstrech i poselitsya navechno v nas toska nevozvrashchen'ya otplyvaesh' moj druzhok otplyvaesh'
---
za oblakami cveta giacintov na starte martovskij razbeg illyuzij i sladost' pristupov predmajskogo tomlen'ya i bliki vzdrognuvshih zhelanij v aorte vdovstvuyushchej krovi - to mirnoj zhizni laskovaya ten' prizhalas' k plachushchemu serdcu
---
ya zagruzila pamyat' gulom elektrichki - neumolimym vestnikom proshchan'ya i celomudriem nesorvannoj sireni
---
neistovaya zhazhda vseproshchen'ya ty kruto oboshlas' so mnoyu ne dav mne sil kaznit' sebya za celyj mig ne otdannyj igre voobrazhen'ya
---
stenan'ya vetra za oknom vs¸ zhe stihayut i v dymke utra taet otplyvayushchij korabl' nochnyh pechalej i nezhnost'yu vot-vot zazhzh¸tsya novyj den'
---
illyuzii vy koldovali dusha drozhala v ozhidan'e vetra propahshego tabachnym dymom i lampa belaya na pis'mennom stole vsya izognulas' pered pryzhkom v myatezhnuyu stranu ne zanes¸nnuyu poka eshch¸ na kartu mira
---
otvedite dyhan'e ot svechi voskresh¸nnoj i da osvetit ona plamenem robkim toj novelly zabytyj lik
---
o vernopoddannye ispovedal'nogo ognya izvechnoj Pesni Pesen - poeta sluh i zren'e vas krik o pomoshchi na vseh uglah vselennoj podsteregaet no vot eshch¸ odna sekunda na ishode a vas vs¸ net
---
to povsednevnost' prazdnikom zvuchala to golosa lyubvi spletalis' s golosami rasstavanij v gudyashchej verenice let a dusha chto sny po nocham razgrebala drozhala podzhigaya dyhan'e mo¸ nadezhdoj na utrennij svet
---
ni odnogo iz tysyachi otvetov zhelaemyh segodnya ya ne poluchila i vs¸ zh prekrasen uhodyashchij den'
---
na koleni druz'ya pred budnyami v seryh plashchah pred utrami morosyashchimi po dorogam pred sumerkami okunayushchimi dni v nochi pred ehom zvenyashchim - do zavtra - do zavtra - do zavtra
---
glava pyataya DU|T RADUGI I LIVNYA
---
naznachu vam svidan'e mezhdu strok slozhu v korzinu bezuchast'ya vse shutovskie maski bytiya i predvkusheniyu nachala v zerkale lukavom proshchal'no ulybnus'
---
dvadcatyj vek uzh na ishode i chto zh? luna poprezhnemu predpochitaet noch' Danaya - Rembranta a ya - tebya
---
Vy plachete poverzhennyj titan! ch'¸ sovershenstvo Vas srazilo ch'ya molodost' sostarila pokornost' ch'ya otvergla ch'¸ sostradanie nevynosimo
---
otkuda eta grusha na snegu i palevyj zakat laskayushchij e¸ tuguyu kozhu? navernoe my vs¸ eshch¸ u avgusta v plenu i zvony pominal'nye vse potomu zhe
---
kazalos' chto dusha uzh po tebe ne zatoskuet i ne ponadobitsya flejta ispolnyavshaya kogda-to solo na balah ozhivshih zv¸zd
---
i togda kogda vs¸ zhe prisnitsya mne dom nezabvennyj i ya syadu naprotiv tebya spinoyu k svetu chtoby uvidet' ego v glazah tvoih otrazh¸nnym i osvetivshim nevymolennoe kogda-to - pomogi mne ne plakat'
---
vs¸ neposil'nee bremya nadezhd dlya vremeni chto otstrelyalos' otmayalos' vs¸ nenasytnee gr¸z shipy sverlyashchie ego plot' i kovylyaet ono shagom bessmertnym nam poveryaya svoi vekovye tajny
---
Kompozitoru YAnu Fredlinu i ruk tvoih tihuyu radost' ne zaglushil dozhd' chto za oknami razrydalsya i golos Safo chto parit nad vekami nasheptal mne pod utro "a mozhet my zhivy?"
---
to bespomoshchny byli ruki ego to vlastny i pod prozhektorom boli dusha istekala strast'yu i sedoyu lyubov'yu svetilis' zrachki proshchan'ya i medlennyj tanec dvuh nesbyvshihsya sudeb byl opoyasan pechal'yu
---
toj noch'yu nas durmanila zvezda chto tajnu sumerek ukrala a polnolun'e istekalo predvkushen'em tvoego priznan'ya i v vechnom ozhidanii ego ya rastvorilas'
---
vzdrognul oglyanulsya ne uznal v tihom zove otsiyavshih glaz vzglyada oslepivshego kogda-to lish' o sobstvennuyu ten' spotknulsya kak togda
---
greshnica - nasmeshnica ne zadarivaj ty ego prichudami proyavi k nemu miloserdie otpusti ego v odinochestvo
---
i ustalost' protyanutyh ruk i vzdornost' chuzhoj voli i opal'nyh serdec perestuk uchashch¸nnyj - vse eshch¸ bol'yu vzryvayut dyhan'e predutrennih snov
---
i zabyvaya on pomnil e¸ neustanno i otrekayas' molilsya za ne¸ oderzhimo i lish' v neistovyh snah nichto ih ne razluchalo
---
tvoj poceluj yavilsya povodom dlya smerti vsego chto budet nazyvat'sya zhizn'yu posle
---
ubayukannyj skorb'yu on prospal probuzhden'e nadezhdy i ona ego ne prostila
---
ah tri zhelan'ya tri zhelan'ya ne zagadat' li mne vas snova chtoby duret' ot ozhidan'ya i vdrug besstrashno otkazat'sya ne dozhidayas' ispolnen'ya ah tri zhelan'ya tri zhelan'ya
---
posmela lunoj zazhech' zrachki - i ne oslepla posmela ladonyami szhat' solnce - i ne sgorela posmela uvidet' svo¸ otrazhen'e v tvoej pechali - i bolee uzh nichego ne posmela
---
o kak likovala tajna v molchan'e ego poyushchem v krotkoj ego pechali v ego pritihshem dyhan'e o kak uvyadala tajna v budnichnom - "rad Vas videt'" v bessmyslennom - "vs¸ li v poryadke" v nemyslimom - "mne pora"
---
kem dovodish'sya mne zavsegdataj oznoba bessonnicy breda neuzheli vsego lish' sobratom vsego lish' soavtorom gr¸z
---
Valentine Barsht uzhe ne vtisnut'sya v chuzhuyu zhizn' ni strasti ugasayushchim luch¸m ni nezhnosti prostrelennym krylom ni dazhe vernosti eshche zhivym dyhan'em
---
i net zapreta na lyubov' u etoj vstrechi i net upravy na razbuzhennuyu bol'
---
proshchaj ya unoshu s soboj shchemyashchuyu zagadku zavtrashnego dnya i vs¸ chto tak i ne proizoshlo tesnitsya za plechami
---
uletaya k zovushchemu vzglyadu v neterpenii obronil dva sapfira golos a na obratnom puti vspominal o nih s sozhaleniem
---
i vs¸-taki chto neposil'nee golos ego v pepel szhigayushchij barabannye pereponki ili m¸rtvo-bezmolvnaya telefonnaya trubka zahoronennaya v steril'nom pokoe?
---
ya Vas priglashayu na uzhin zamet'te - ne na zhizn' ya Vam obeshchayu pokoj zamet'te - ne blazhenstvo ya usyplyu Vashu pamyat' zamet'te - tol'ko na vecher ya Vam nagadayu udachu zamet'te - ne bessmert'e ya provozhu Vas k rassvetu esli ego zamechu
---
i drama nerascvetshego zhelan'ya chto smyta livnem martovskih nadezhd i perezvon trevozhnyj uhodyashchego s gryadushchim chto golosom tvoim vsegda vnezapnym pochti smet¸n k chemu by eto?
---
uzhe davno svetaet a ya eshche ne veryu chto zv¸zdy zaskuchali chto vetru ne do shutok chto Vam ne do menya i mne ne dotyanut'sya do molodoj pechali po uhodyashchej nochi
---
i beloj lebed'yu skvoz' sumerki tvoya ruka dushi moej kosnulas' i pomanila pokachat'sya vmeste s nebom na posedevshem oblake mechty
---
MOTIV TRUBY truba vydyhaet radost' - dvoe begut navstrechu drug drugu truba vydyhaet pechal' - dvoe ustali v doroge truba vydyhaet skorb' - ne sostoyalas' vstrecha
---
takoj dolgij dolgij put' ot polush¸pota do hripoty skol'zya i igraya po l'du i po vetru lish' l¸gkim dyhaniem soprikasayas' na lunnyh dorozhkah i solnechnyh blikah progrustili my oba ya i ty
---
ostan'sya molil on etot mig nepodsuden i drozhala v otvet ten' vesny na zam¸rzshem stekle
---
sl¸zy vsyu dorogu soprovozhdali poezd a na predposlednej ostanovke im predlozhil ubezhishche liven' i oni pozhelali v n¸m rastvorit'sya
---
kogda utihnet den' v ob®yat'yah nochi kogda ustalost' odoleet zv¸zdy my ukrad¸m fonariki u detstva chtob razglyadet' alleyu obeshchanij chtob bez pomeh dobrat'sya v zavtrashnee "z d r a v s t v u j"
---
son o letyashchem vdogonku vostorge razbilsya ob utro v stal'nom shleme
---
gde ty v sej mig prebyvaesh' sineokaya moya radost' chej vzglyad v tvoih poceluyah chej obozhzh¸nnyj smeh omyt tvoimi slezami
---
kazhdyj zvonok - ryvok vse golosa - ego vse shagi - ko mne to i delo s petel' sryvaetsya dver' to i delo
---
ni v svoi ni v chuzhie sani ni ohoty ni tolku sadit'sya ya s toboyu ne smeyu ostat'sya ya s toboj ne umeyu prostit'sya
---
lyubi menya - i tol'ko - ona emu skazala - i vse tvoi uvech'ya ya na sebya nadenu ne kazhdomu svo¸ - v otvet otstukivalo ego serdce i na mgnovenie zatihlo pered velichiem poteri
---
a eshch¸ na trave osennej raskachivalas' v molitvennoj poze krotkaya ten' tvoego ozhidan'ya budto vsyu sebya bez ostatka vruchala kapel'ke ryzhego utra ne smet¸nnoj lavinoj belesyh budnej
---
belyj naryad vplyvaet v torzhestvennost' vstrechi stol vozvyshaetsya nad povsednevnost'yu bystrotechnoj i my budto navechno i my budto v nachale i my budto drug drugu eshch¸ nichego ne skazali
---
mne by szhech' na kostre iz oranzhevyh list'ev zolotistye sny i tvoj vzglyad zavorozhennyj zvezdopadom a ya vs¸ zaryla v tuman nepodal¸ku ot morya i dva otpechatka alyh ostavila dlya opoznaniya
---
i pust' zvezdoyu padaet dusha v ladon' iyulya i pust' na krik sanzhejskih petuhov sbegutsya nashi ozhidan'ya iz let ushedshih a my nadenem livnevye togi dlya utrennej molitvy pust' more vnov' podslushaet molchan'e dvuh pevchih ptic pokinuvshih nevolyu pust' nebo vnov' ottorgnet nashu plot' i pust' my vnov' umrem pereshagnuv zapret Sanzhejka - primorskoe selo pod Odessoj
---
iz ostyvshej mechty ubezhat' by v rascvetshee leto na zolotisto-zel¸nyh ego lugah otogret'sya po doroge sbrosiv ustalosti kozhu a uzh potom v venochke iz trav nesmyatyh zabresti v tvoyu pamyat' i tam poselit'sya navechno
---
pod ognennymi kryshami iyulya dusha moya zhila v plenu u skorbi ne opalivshis' ni odnoj nadezhdoj pod ognennymi kryshami iyulya lish' krotkim vzorom provozhaya sinee okno i dve hohochushchie nashi teni plyvushchie po utrennej rose iz yunosti k obryvu pod ognennymi kryshami iyulya
---
v trevozhnyj otblesk gasnushchej zvezdy dusha ryadilas' i vvinchivalsya v kozhu besposhchadno dvuh raz®yarennyh voln osipshij sh¸pot i rasstavanie dlinoj v nepredskazuemost' vstrechi zamerlo na starte
---
o eta nezhnost' v obnimku s vetrom poputnym vdogonku moej sud'be o eta ten' stroki neobuzdannoj na slepyashchem snege razluk
---
nam by pit' s toboj vino pred nashestviem viny za vnezapnost' tishiny i otmalivat' u boga pered dal'neyu dorogoj nevozvratnye grehi
---
e¸ ubegayushchij smeh ego zapozdalyj vzdoh - odinokaya babochka chto raskruzhilas' pod lyustroj utonula v vaze s uvyadshim cvetkom
---
ego nebrezhnoe "poka" - bezbrezhnoe pochti kak vremya uzh ne do vechera - do vechnosti
---
a hochesh' - vmeste navestim sluchajnost' podzh¸gshuyu odnazhdy nashi sud'by a hochesh' - vroz' a hochesh' - vmeste ubezhim ot vozvrashchenij a hochesh' - vroz'
---
no tol'ko ne s toboyu ni v prizrachnost' ni v gr¸zy ni v sutoloku budnej ni v carstvo nostal'gii no tol'ko ne s toboyu uzh nikogda s toboyu v rasput'e i v razdol'e v ogon' i v pepelishche i v tom chto tak i budet ya imenem tvoim bescennym klyanus' sud'be
---
i vdrug vdogonku padayushchee s etazhej - postoj ya ne dogovorila... i rezkij vzmah peril v otvet i vnov' "po trebovaniyu" ostanovka serdca
---
neostorozhnyh slov sladchajshaya bespechnost' uzhe v kotoryj raz ty gorech'yu sochish'sya iz vseh shchelej razluki
---
esli Vy zahotite podarit' mne vselennuyu ya postarayus' e¸ uderzhat' v rukah blagodarnyh esli zh e¸ uronyu - da hranit menya Vashe proshchenie
---
uzhe ne tvoya zabota - p'yanet' ot moego smeha - poit' menya iz ladonej nektarom hmel'nogo breda - vymenivat' zimy na v¸sny - vypleskivat' radost' pod nogi vremeni pozvolyaya emu spotykat'sya uzhe ne tvoya zabota
---
i byl vzdoh ryzheokoj prediyul'skoj negi chto otpechatan v serdce razmokshim sledom i vzl¸t isstupl¸nnogo "da" i bezdyhannogo "net" oglushitel'noe paden'e o skorbnaya ispoved' greshnoj nadezhdy
---
i snikaya cherneet budto vdrug opalilsya mertvennym znoem razluki tvoj golos naitie budto krov'yu lilovoj na plat'e tvo¸ goluboe sochitsya
---
Vam budet obidno vs¸ zhe kogda zhenshchina nekaya ne postuchitsya bolee v prostenok Vashego bytiya ne podarit na den' rozhdeniya Vam ni p'yanyashchego zapaha tiny morskoj ni slepyashchej peny priboya Vy dazhe zaplachete mozhet byt' ot zhalosti k sebe - umershemu v e¸ pesne
---
oblokotivshis' na mramornyj postament pamyati on perelistyval svoi poteri
---
v otvet na tvoj vopros nesmelyj sedelo serdce i son predutrennij gasil rassvet slezami i povodyr' vcherashnij - skitalec veter zamer mezh derev'ev vo vnezapnoj mgle
---
segodnya v celom mire ty i ya i vs¸ chto nas besstrastno drug u druga otbiraet
---
naznach' mne svidan'e v odnu iz subbot chto poblizhe k vesne na odnoj iz nedavno otkrytyh planet gde ne greh eshch¸ byt' schastlivoj
---
stremitel'no mchalis' budni ne oborachivayas' ne oklikaya po utram ya molilas' na Vas po nocham ya molilas' za Vas Vashe imya ot vremeni ne potusknelo
---
v s ¸ produmano v s ¸ provereno v s ¸ izmereno v s ¸ otmereno v s ¸ ulozheno v s ¸ ulazheno v s ¸ razglazheno ne pridumano
---
a on okazyvaetsya ucelel tot den' ispolnennyj duetom radugi i livnya i vot uzh celyj mig zvuchit zvuchit i vspyhivaet skorb'yu iz-pod oblomkov let
---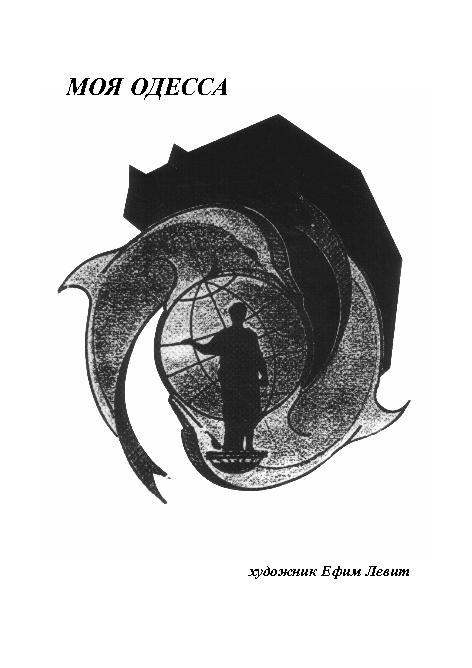 glava shestaya
druz'yam moim lyubimym odessitam s blagodarnost'yu za razdel¸nnuyu zhizn'
PLACH PRICHALA
---
NOSTALXGIYA po obnazh¸nnym provodam ona skol'zit odetaya v oranzhevoe plamya i na letu s sebya ego sdiraet chtob ne izzhech' mne serdce
---
gudok-klinok otsekaet kanaty istekshego vremeni i korabl' to li v raj to li v ad otplyvaet vdogonku emu prorochestv razvenchannyh edkij dym i obrech¸nnyj na dolguyu-dolguyu zhizn' plach prichala
---
ty syadesh' v uyutnoe kreslo i vzglyadom vnezapno kosnesh'sya buketika sine-zh¸ltyh cvetov chto naprotiv v korichnevoj vaze i vzdrognesh' ot revnosti k toj sebe chto kogda-to ohapkami ih unosila s arkadijskogo sklona i ot yarostnyh sl¸z na mgnoven'e oslepnesh'
---
OBIDA pruzhinit chugunnaya lestnica pod neprikayannym shagom stremitel'no raspahnulis' chugunnye dvorovye vorota po sredi gorodskogo shuma kachnulas' i zamerla ulica ehom vtorit pul's protyazhnym gudkam parohodov tonet iyun'skoe utro
---
pamyati hudozhnika Iosifa Ostrovskogo voz'mi s soboj moj smeh on nevesomyj on umestitsya na tvo¸m dyhan'e
---
pamyati Lyuby Kazancevoj chto eto tak pylaet peplom obrushivayas' na serdce to mechetsya proshloe ne ukroshch¸nnoe vremenem
---
tak zahotelos' vdrug uslyshat' golos mamy i pahlo molniej ot sada omytogo dozhd¸m vospominanij i byli starymi derev'ya
---
Mashe Pereverzevoj Odessa proshchalas' s toboj prizhavshis' rastreskavshimisya mostovymi k bosym nogam podariv im na pamyat' sem' serebristyh tropinok begushchih k moryu
---
mne b na mig prorvat'sya v ch¸rno-beloe vchera mne by nadyshat'sya belym snegom mne by vymolit' proshcheniya u mamy mne b dotronut'sya do belogo konya
---
kotoryj god ya plachu po Odesse gde leto iznachal'no na ishode gde trotuary v plameneyushchih sledah shagov proshchal'nyh gde polden' rassech¸nnyj strahom nochi krovopodt¸kami stekaet v sumrak nashih dush
---
lavinoj pahnuvshih akaciej predchuvstvij Odessa prorvala dushi ocepenen'e i sl¸zy e¸ ulic siroteyushchih otnyne tonuli v zolotyh luchah chto vyplesnula pamyat' razbuzhennaya buntom neutihshih let
---
o maj moih zhelanij neu¸mnyh ty vnov' da¸sh' otvedat' mne akacii hmel'noe zel'e i vnov' dyhan'e vlastnoe tvo¸ u gub moih i teni ruk lyubimyh zastyvshih v krike radosti vnov' zapylali vyrvavshis' iz plena nochi i s vysoty besstrashnyh let ya pticej feniks padayu v tvoi ob®yat'ya
---
chem rasplatit'sya za roskosh' prosnut'sya ot vzryva akacii umyt'sya penoj rassveta v ob®yatiyah dnya zaderzhat'sya noch' posvyatit' zv¸zdam i lish' rassmeyalos' v otvet ot sl¸z razmytoe eho poter'
---
gorela pamyat' dve obozhzh¸nnye teni vynosili arhivy zabveniya
---
pamyati Raisy Isaakovny Ojgenziht lestnica v vosem' shagov beg iz samogo serdca navstrechu - "ya zazhdalas' vas lyudi!" i my v zhelannom plenu teh nezabvennyh vstrech v dome chto byl tvoim v hrame chto nash navechno
---
vdol' morya vdol' neba po prihoti vetra slezami kasayas' konca i nachala plyv¸t otrazhen'e zvezdy nevospetoj
---
davaj s toboj pomyanem tot rassvet chto umer zahlebnuvshis' solncem
---
VECHER NA DACHE derevo podstavlyaet ladon' nebosvodu potoki ptich'ih priznanij zalivayut terrasu blazhenstvom uhodyashchij luch na mgnoven'e probralsya v besedku my p'¸m moloko iz sirenevyh kruzhek segodnya vechnost' k nam blagosklonna
---
Belle Lebedinskoj voskresen'e utro balkon budto pervyj ryad amfiteatra i hor otdohnuvshih za noch' derev'ev naprotiv ispolnyayushchij gimn v chest' prihotej neba i vechnogo prazdnika v dome u Belly
---
iz snov vozniklo i vspyhnulo yav'yu derevo pod moim oknom slovno pristanishche skital'ca-golosa zadyhayushchegosya ot robosti slovno stupen'ki k nebu dlya nezryachej molitvy slovno posoh solnca
---
poludennyj znoj ukrylsya v ob®yatiyah sirenevyh kolokol'chikov zadremal pod nezatejlivyj ih aromat emu kak obychno grezilis' more i zhenshchina rascvetayushchaya ot ego shchedrosti
---
v tom oblike bylo takoe chto mramor postich' ne smog by v tom vremeni bylo takoe chto zahlestnulo pamyat' no luch dvazhdy svetivshij sverknul v mo¸m sne odnazhdy i nechto zatrepetalo
---
"zachem zhe tak stremitel'no tak mimo" - donositsya iz pereulkov detstva i vot uzhe poluzabytyh zapahov tolpa napererez soznan'yu i beg sud'by na povorote stolbeneet a ya skuchayu po tebe a ya skuchayu po tebe a ya skuchayu po tebe
---
slova sokrytye pod pyl'yu zv¸zdnoj zachem-to ozhili glaza olen'i zamayachili iz niotkuda vobrav v sebya prichudlivost' ottenkov svetotenej i priglush¸nnyj monolog travy podlunnoj i zoloto protyanutyh luchej i tihij smeh zari novorozhd¸nnoj o moj olen' ty vs¸ eshch¸ carish' v dushe neobor¸nnoj
---
na dva tishajshih mgnoven'ya prislonis' k moej pamyati more ostav' u e¸ poroga dve volny iz tvoih vladenij
---
tuman chto tajnu trav rzhaveyushchih ot yarostnyh nabegov solnca zaslonil stenoj iz sl¸z svoih byl nebu neugoden ch e m ?
---
staryj portret ranen potuhshim vzglyadom kaplej stekaet skorb' v ladoni zabven'ya zastyvaya slepkom dushi
---
vzorvan monotonnyj gul vokzala skrezhetom rvanuvshihsya vagonov i otchayanno zasuetilos' vremya oklikaya vseh komu sluzhilo i Otrada otozvalas' plachem na odnom iz sklonov priyutivshem pervoe priznan'e Otrada - plyazh v Odesse
---
lyubov' ya znayu ty uhodish' umirat' lyubov' ya vizhu ty pochti uzhe v gorah i tol'ko sled ot sveta tvoego prinik toskoyu k yunosti travy
---
sbezhav ot otrazhen'ya svoego v e¸ zrachkah on naslazhdalsya radugoj svobody no bog moj ne odnazhdy v razlivah oseni v e¸ pechal'nyh zvonah zaslyshav smeh tot priglush¸nnyj on iznyval ot zhazhdy vozvrashchen'ya
---
DIALOG S PROSHLYM "allo eto ya zdravstvuj" - dyhan'e o steny s razgona iz neprohodyashchego "bylo" - myatushchihsya dush obertony iz neprehodyashchego "bylo" - kuda uzh teper' - lyubila
---
i do sih por na dne tvoih zrachkov mostov davno sozhzh¸nnyh otrazhen'e i obruch¸nnye navek pustynya i morskaya pena
---
pamyati Lili Ryaboj my rassta¸msya - vsluh vzdyhaet nebo my rassta¸msya - obessilel kolokol razluki my rassta¸msya - v traure sekundy drozhit bezzvuch'e padayushchih sl¸z nad tishinoj
---
vnezapno opustevshie ob®yat'ya vagonnoe okno prostrelennoe otchayan'em i ruki-pleti chto ne uderzhali serdce padayushchee na asfal't
---
25 - 47 - 29 vs¸ tot zhe nomer telefona i ostanovka ta zhe i dom i lestnica i dver' nalevo i v polumrake pamyati vs¸ te zhe hrupkie uliki pozhiznennogo ozhidaniya
---
KOGDA TANCEVALA MAJYA lyustry-kacheli na mig kosnulis' dyhaniya zala ego nemogo stona ego raskal¸nnyh ladonej i voznesli pod kupol molitvu vostorga
---
Tamare Kazavchinskoj na obratnom puti iz mechty ya v metro YUgo-Zapadnom zaderzhus' i ottuda begom v nezabvennyj tot maj gde na vseh etazhah let sbezhavshih sledy i tvoj vzglyad neumerenno sinij
---
pamyati Marii Vinnickoj - moego druga i pervogo izdatelya i v carstve svoih kartin i v tihom otbleske lampy i v navazhdenii mraka iz glubiny nochej Vy neizmenno Mariya gordaya i letyashchaya ne uronivshaya i kapli sveta dushi svoej
---
Lie Davidovne Ovsyannikovoj i snova Den' Rozhdeniya igru zateyal detskuyu vse labirinty Pamyati perevernul vverh dnom Tosku iz Pesni vybrosil u Solnca kraski vyprosil Lune na udivlenie razrisoval Vash Dom
---
ZIMA V ODESSE ne ublazhat' prichudami a vlastvovat' yavilas' bessnezhnaya zima ukrav pechal' u oseni koronu u vesny i mirazhi u leta
---
ODESSKIJ MOTIV zabyv o vremeni goda yanvarskoe solnce shaleya draznit sonnoe more zharom prikosnoven'ya legko otdavayas' vstreche s nepostizhimost'yu leta
---
profil' molchan'ya chto sotkan iz rannih fevral'skih zakatov budto grifelem ch¸rnym perecherknul poyavlen'em vnezapnym likuyushchee utro marta
---
pamyati Iosifa Kessel'mana i plakal sneg i mart v kotoryj raz ladoni omyval ego pechal'yu
---
iyul' na ishode i zapahom lipy Odessa k nemu pril'nula a v Pale-Royale hudozhnik na holst perenosit ih sl¸zy
---
tebe odinoko plyvushchemu v more poter' detstvo brosit odnazhdy spasatel'nym krugom sny-viden'ya gde kor' v razgare i slepit lampa i golos mamy u izgolov'ya
---
molchan'e rv¸tsya v kloch'ya proshchanie toropit i maska Arlekina rassechena pechal'yu
---
kto byl ryadom s toboj Arlekin kogda ty proshchalsya s maskoj iznoshennoj no lyubimoj
---
istoshno razzvonilsya kolokol zapretov pytayas' oglushit' sud'bu zhelan'ya vnov' prokatit'sya vdol' po vselennoj chuvstv na loshadyah iz devyatnadcatogo veka
---
znobit akaciyu zel¸nym plamenem derev'ya zaslonyayut nemigayushchuyu sin' nadezhdy vystroilis' u prichala s biletami na zv¸zdnyj ostrov a bol' podkralas' povisla ryadom
---
MOYA ODESSA o etot gorod pod ch'im pokryvalom zv¸zdnym bredili vetry zhelanij o etot gorod ch'¸ imya - simfoniya livnevyh kapel' smeha i sostradaniya
---
ya perechtu pis'mo tvo¸ eshch¸ raz no potom kogda velikodushno propustivshie moyu pechal' cherez svoi granicy Bosfor i Dardanelly budut pozadi kogda v sud'be moej zastynet komom tvoj tost proshchal'nyj - tost ispovedal'nyj
---
zel¸nye shatry na ulicah Kfar-Saby gostepriimny i shchedry na tihost' da tol'ko vot ot shumnyh kron platanov ustavshej boli nikuda ne skryt'sya
---
ya zasmotrelas' na Odessu teper' uzhe iz dal'nih stranstvij korona iz kashtanovyh sozvezdij shlejf zapahov akacii i lipy luna nyryayushchaya v beluyu siren' platany sbrosivshie starye odezhdy i Rishel'evskaya i Pushkinskaya - vechnye sopernicy chto mchatsya na svidanie s teatrom nesravnennym rassvet v slezah i vsplesk volny na pamyat'
---
on otstupal v bezverie ne isprosiv proshcheniya u yunosti otsluzhivshej ego zhelaniyam u zhenshchiny iscel¸nnoj ego veroj
---
dymilas' platforma goreli sekundy mezh nebom i bezdnoj metalos' dyhan'e i poezd rvanulsya i mir pokachnulsya i vzglyad oborvalsya na poluslove a shpaly vzdymalis' a shpaly smiryalis' pod marshi razluki pod marshi skitanij pod plach neprikayannoj teni osirotevshih ruk
---
pamyati otca i padali hlop'yami zv¸zdy vosled ubegayushchej nochi i fakelom utra zazh¸gsya k zhizni rvanuvshijsya mig i byla nezatejlivoj pesn' u kolybeli nachala pro to chto v arteriyah smeha kochuet otchayan'ya krik
---
s t o p! dyhan'e zacepilos' za odinokij fonar' nad obryvom shag spotknulsya o sled vnezapnogo potryaseniya ta skamejka snova metnulas' na pomoshch' ta otchayannaya minuta letit v propast'
---
MAJ V ODESSE zel¸noe prazdnuet svo¸ vozrozhdenie goluboe perelivaetsya v sinee kashtany bredyat denno i noshchno skripki trepeshchut vydyhaya zhelaniya zvezdy speshat pozdravit' rassvet s rozhdeniem tajny
---
vmesto poslesloviya k knige moih druzej Mariny i Danielya Mazinyh "Ob®yat' neob®yatnoe..." ya slushayu ih strastnye rasskazy i plachu i smeyus' i serdce napolnyaetsya lyubov'yu gorech'yu toskoj po druzhbam chto zastyli u prichala vremeni inogo kuda slezami sostradan'ya nas vozvrashchayut sny cvetnye -- v te prazdniki i budni ch'im vozduhom ne nadyshat'sya...
---
glava sed'maya
prekrasnym druz'yam moim izrail'tyanam s blagodarnost'yu za lyubov'
ANI IVRI
---
ANI IVRI mne volej sluchaya ne sozhzh¸nnoj mne ne udushennoj mne ne sokrytoj krovavymi vekami Bab'ego YAra nikuda i voveki ne det'sya ot vstrechnogo krika sogbennyh prizrakov getto ot skorbi zavisshej nad vechnym voplem chadyashchih gazovyh kamer ...
---
i nastupil Izrail' punktirom alym razdelivshij dve epohi vsego odnoj lish' zhizni i skorbno ulybnulas' evrejskaya dusha vosled obetam otshumevshego nachala i raspravlyaya kryl'ya derzko otmahnulas' ot bessmert'ya predpochitaya vremya gde kazhdaya sekunda uchtena
---
zvezda chej golos vs¸ eshch¸ zov¸t ustavshuyu mechtu zakat v ch'¸m plameni bagrovo-ch¸rnom plavyatsya ottenki vdohnoven'ya voshod v ch'¸m vzore pritailsya plach vostorga vse byli zaodno v tot chudo-mig v chest' nashej vstrechi na zemle obetovannoj
---
i vnov' kruzhit nad mirom oblako iz sl¸z tvoih Izrail' i hor vetrov unosit v nebo eho placha po tvoim ubitym detyam
---
ni vypryamit'sya ni vzdohnut' pod gruzom pepla dush sozhzh¸nnyh plamenem bezumiya no my id¸m po nebu oprokinutomu buntom zv¸zd shestikonechnyh i sl¸zy veka nas soprovozhdayut v vechnost'
---
uspet' by do tebya dojti poka ne razveli mosty poka ne rastvorilsya v nagote luny cvet zova tvoego chto otrazheniem purpurnym garceval na listikah travy a tam rukoj podat' do zv¸zd Ierusalima
---
ya priblizhayus' k Ierusalimu i razdvigayutsya kulisy tysyacheletnih gr¸z na avanscene v belokamennyh odezhdah ego sud'ba lish' solncu doveryayushchaya tajnye nadezhdy i aplodiruet dusha i plachet pered nachalom vechnym dejstva
---
odnazhdy po doroge domoj na ulice Ha-Karmel' moj vzglyad vnezapno razbilsya o derevo budto zastyvshee v skorbnoj molitve po mal'chiku eshch¸ vchera odetogo v siyanie razuma a segodnya - v togu iz belogo mramora eshch¸ vchera derzhavshego kazalos' klyuchi otkrytij a segodnya - hranitelyu svoej nedopisannoj formuly - navechno hranitelyu svoih dvadcati chetyr¸h novogodnih zhelanij
---
strana moya ch'i utrennie svodki - uvy tak chasto vystrely v pul'saciyu serdec strana moya gde tysyachi zhelanij yunyh otdany na vechnoe hranenie vesne obetovannoj kogda otplachu vse tvoi poteri byt' mozhet i posmeyu v lyubvi k tebe priznat'sya sodrannym v krov' sh¸potom
---
SEDXMOJ DENX PESAHA ne narushaya tishiny vekov oni segodnya vlastvuet tvoj zov Moshe kak i togda na rubezhe poslednem
---
pod zvuki pobeditel'nogo shestviya shofara na mo¸m balkone trepetno vzroslel cvetok a na rassvete nesterpimo yunym bleskom myatezhnoj ploti svoih list'ev vpletalsya v zolotye pryadi pylkogo izrail'skogo solnca i priglashal menya na trapezu Sukkot
---
na poputnoj mashine v mirnuyu zhizn' mchitsya devochka v forme voennoj na plechah e¸ uglovatyh avtomat storozhit predvkushenie belogo tanca
---
shabat ya sizhu naprotiv okna otkrytogo v vechnost' moi polusonnye veki razmykaet poyushchee utro polagaya naivno chto i den' i vecher i dazhe noch' vedomy ego nachinan'em shabat ya u sebya doma
---
i da budet uslyshan vopl' nestihayushchej boli - d o k o l e . . . i da sorvany budut okovy pechali s nepogibshih poka eshch¸ nashih nadezhd i da vstrepen¸tsya orlicej zhizn' ustavshaya umirat'
---
a na slezah pechal'yu iznur¸nnoj pamyati moej luch solnechnyj nadolgo zaderzhalsya dyhan'em zharkim neugomonnoj zhizni
---
Vale Basovskoj v tvoj den' v Izraile cvetet mindal' i obramlyaet tihuyu ulybku marta pechal'noj radost'yu izvechnyh obeshchanij i ustilaet put' e¸ korotkij gorstyami osmelevshih ozhidanij
---
dozhdyu konca ne budet a ya s toboj proshchayus' kak budto prazdnik leta nas ozhidaet ryadom gde golos obnazh¸nnyj prikosnoven'em derzkim odarivaet dushu gde nashih ruk svidan'e zasvechennoe solncem ne opoznat' razluke
---
Aline Lejker za pamyat' chto vzryvaet steny snov za gody ne predavshie nadezhdu za begstvo v smeh iz merzloty smiren'ya za sharik goluboj ustalost'yu ne smyatyj i za podarennye rozy meridianom tridcat' pyatym tridcat' pyatyj - koordinata Izrailya
---
i obraml¸nnye okonnoj ramoj kryshi povisayut v rozovoj vuali i oprokinuv sny ya pripadayu vzglyadom k utrennej Kfar-Sabe k e¸ kartinam sotkannym viden'yami i yav'yu
---
to zolotyas' i nezhas' v poceluyah buntarya-voshoda to otrazhayas' v sumerkah lilovyh skul'pturnoj grafikoj i graciej derev'ev to v dekabre obrushivayas' na dyhan'e zapahami maya uzhe na podstupah k dushe moej Kfar-Saba
---
segodnya ya naedine s Kfar-Saboj - tak blizko ot Vojny tak daleko ot predskazanij ZHizni i v tishine shatrov nepronicaemoj dlya postoronnih vzglyadov ya poveryayu ej trevogu za sud'bu zhelan'ya eshch¸ raz oshalet' ot zapahov vesny
---
i chto podelaesh'! kogda neugomonnoe izrail'skoe solnce v fevrale tak strastno vozrozhdaet devstvennuyu sinevu nebes a ozero Kineret oderzhimo molitsya za vozvrashchen'e tuchi chto beremenna dozhd¸m
---
glava vos'maya
druz'yam moim dorogim zhivushchim v Amerike
ZDRAVSTVUJ I PROSHCHAJ AMERIKA ...
---
na zacharovannye sny na neizbezhnost' probuzhden'ya na strah pred smert'yu i pred zhizn'yu nashestviem gryad¸t Amerika N'yu-Jork, mart 1989
---
Natashe i Ize Bruk sem' dnej nechayannyh-negadannyh spressovannyh v odnom mgnovenii podareny sud'boj i vami na pamyat' budnyam v shtopanyh nadezhdah i serdcu chto zastignuto vrasploh Los-Andzheles, aprel' 1989
---
druz'ya moi zhivushchie v YUte H'yustone San-Francisko N'yu-Jorke i Bostone moj balkon priglashaet vas na pir vinogradnogo dereva v chest' vzmetnuvshihsya kryl'ev oseni i dushi chto ne stala zhertvoj vnezapnogo s nej stolknoveniya Izrail' 1999
---
nam navstrechu vozduh vzryvalsya siren'yu i budto obuhom po serdcu - chuzhih derev'ev belorozovoe cveten'e i dve tihie ulicy Belvista i Lankaster napereboj zazyvali nas domikami-dvorcami zaglushaya zhaloby zabludivshejsya koshki Boston, den' pervyj, maj 1989
---
dorogim moim sestram s lyubov'yu iz tishiny bezzv¸zdnyh nochej iz zheleznogo lyazga stremitel'nyh budnej kogda-nibud' vyplyvet velichie vechnyh gor podpirayushchih kalifornijskoe nebo vyrvetsya zmeinoj postup'yu poezd chto serebryanoj ten'yu obvivaet nesravnennuyu korolevu v tonkih zh¸lto-zel¸nyh odezhdah v korone iz perlamutrovyh oblakov vspyhnut prikrytye tajnoj-vual'yu glaza bezmolvno-krichashchie to li vdogonku to li navstrechu Kaliforniya, puteshestvie na poezde, mart 1989
---
i shchedrye ob®yat'ya okeana zovut na otdyh solnce ves' den' vnimavshee mol'be nedugov i raspleskalas' negoj-ten'yu sosna v dar ishchushchej pokoj dushe ot znoya povsednevnoj suety i alymi svechami vspyhivayut kaktusy navstrechu ch'im-to odinokim sud'bam i plach chuzhoj toski vs¸ katitsya i katitsya s obryva Monterej, zakat solnca, 2-9 aprelya 1989
---
nas presledoval topot raz®yar¸nnyh razluk i drozhali slova tishinu prizyvaya na pomoshch' i krovili ladoni otdirayas' ot ledeneyushchih dush a na ulicah Bostona solnce vovsyu razygralos' Boston, den' poslednij, maj 1989
---
o esli b nam s sud'boyu ne smirit'sya chtoby sbezhat' v alleyu roz odnazhdy i o shipy serdcami ukolot'sya chtoby obratnyj put' byl nevozmozhen Monterej, alleya roz, aprel' 1989
---
glava devyataya
moemu pervomu recenzentu i redaktoru Anatoliyu Glushchaku s blagodarnost'yu
BRINITX DUSHA ...
---
brinit' dusha shcho dotorknulas' do dihannya smłlivih zadumłv vesni
---
mozhe soncyu vzhe ne płd silu buti u shlyubł z możm smłhom mozhe vłtru kohannya nabridlo buti ł dalł menł poputnim adzhezh golos zradi młcnłş tłl'ki zvłdki vłn - yak dłznatis'
---
vse jdet'sya pro lyubov zhahlivu ł bezgluzdu tak jdet'sya vse pro tebe ne błjsya - ne zasudzhu a tłl'ki pomolyus'
---
ł navłt' koli zdatna ya do zustrłchł łz poglyadom tvożm vse zh vimushena do kłncya zhittya hovatisya vłd n'ogo
---
yaka nadzvichajna hvilina - srłbnij dzvenit' ranok ł spogadi-kvłti kidaş u rozplyushchenł moż ochł ł dosł dłvochoyu dusheyu shcho zrujnuvala bezsillya ya znov na tebe chekayu goryachkove moş nadhnennya
---
z a ch e k a j t e ya mayu visloviti vam bezmłrnu nłzhnłst' negajno poki vona ne peretvorilas' u shchos' łnshe nevimovne
---
pam'yatł D.V.Malyavina "a v tłm zanadto" -- progulo u polł koli obtyagchenij palyuchoyu błllyu pohilivsya vłter vłd pochuttya vini na pominkah lyubovł
---
zhartuj młj druzhe ł todł koli zakohanij hocha b ł u bozhevłl'nu mrłyu dłznaşsh'sya shcho ti żj nepotrłben
---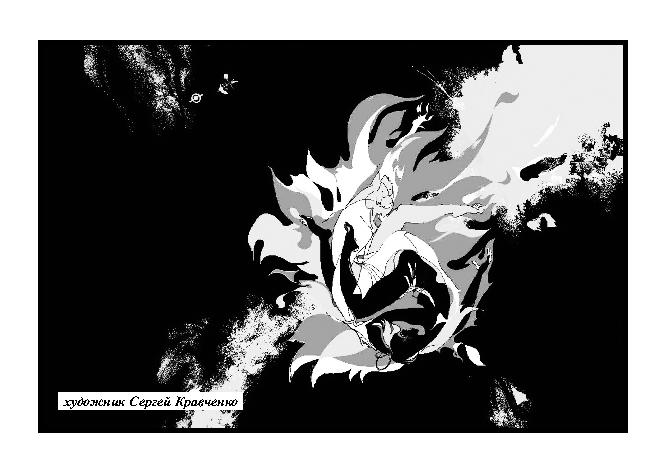 glava desyataya I VECHNOSTI ZEMNYE KUPOLA ...
---
ya brodila po miru v pancire iz smeha v tugo zashnurovannom pancire iz smeha no odnazhdy kto-to podsmotrel sluchajno kak glotaya vozduh dlya inyh batalij ya sdirala pancir' chtob ne zadohnut'sya
---
smiryayutsya molyashchie usta i kameneet oblik vdohnoven'ya no tainstvo doverchivoj dushi eshch¸ vvergaet v trepet mirozdan'e
---
ZAVISTX o vzglyad udavom istorgnutyj plesen'yu vskormlennyj dobyche tvoej suzhdeno raspyat'e a ona ob®yat'ya raspahnuv tebe navstrechu letit i hohochet
---
Gamletu i ty o "princ bezumnyj" ne brezgoval ni ravnodush'em ni krov'yu ni razrusheniem svyatyh ustoev v pogone za ravnoves'em v sebe i v mire
---
vy ch'i spiny stegal gruz sostradan'ya yavilis' k finishu pervymi obognav nalegke begushchih v gonkah na trasse "zhizn'" zhyuri kak vsegda v zameshatel'stve pered raspredeleniem prizov
---
kto znaet po ch'ej my krovi stupaem na puti k miloserdiyu i lyubvi
---
on ob®yavil sebya bezvremenno ushedshim ot postizhen'ya suti sovershenstva a kozhu sodrannuyu star'¸vshchiku otdal za grosh
---
ozhidaya gostej okno raspahnulos' navstrechu i vpustilo i solnce i list'ya i muh
---
odnazhdy ya podslushala tvoj son nechayanno i s toj pory ya bezuprechnost' rabskuyu ushej pokornyh proklinayu
---
a vy bezhali ot molyashchih ruk? a ot goryashchih glaz spasalis' na sharah issine-belyh? a puli chto navylet skvoz' terpenie i vremya vy schitali?
---
o leto pylkoe priznanij besshabashnyh povremeni s prihodom daj uvyadan'ya monolog akacii doslushat' do konca chtob v sostradan'e sily obresti sklonit'sya nizko pred tihim svetom neprehodyashchih istin
---
i legkomyslennyh pristrastij golosa net-net da zaarkanyat dushu i povalyat nazem' i potusknel by mir kogda b ne vzor e¸ chto ustreml¸n byl v vechnost' i otrazhal sliyan'e bujnyh krasok solnechnyh zakatov so shchemyashchej sin'yu utrennih nadezhd
---
mechta moya ochnuvshis' na Olimpe ty v upoen'e ne raskachivaj ego nad mirom gde den' i noch' beschinstvuet siyuminutnost' gde dazhe majskaya rosa v oskolkah sudeb
---
a pochemu ty krasnyj sprosil u Konya mal'chik ot toski po prezhnim Prostoram - vzmetnulas' v otvet Griva no Toska ne byvaet krasnoj - udivilsya mal'chik esli ona beskrovna - proshelestelo v otvet
---
vse plany na zabven'e opustevshego segodnya namokshie ot sl¸z razveshany na bel'evom kanate i solnce oblakom prikrylos' chtob ih ne progrevat' chrezmerno i vecher plavno ih pokachival u okon no u razmytyh ochertanij svoi neglasnye zakony
---
rasstrelyannyj rassvet vual'yu-krov'yu prikryvaet lik zemli bessonnicej izmyatyj a chto trava oslepshaya ot solnca prestupnika ukryla - o tom ona pri zhizni ne uznaet
---
pered svidaniem s lunoj vsego lish' gorst' sinego cveta ponadobilas' tumanu no raduga ne shelohnulas'
---
odnako ni odna iz zv¸zd na iyul'skij karnaval illyuzij v tu polnoch' ne yavilas' a mozhet tak kazalos' odinokoj roze chej vlazhnyj vzglyad uvenchan byl toskoyu i belym plamenem luny
---
nabegi soblaznov krushili bar'ery mezh chudom i krahom mezh strast'yu i skorb'yu mezh derzost'yu vzl¸ta i gimnom golgofe ne poshchadiv pregrady mezh trepetom i ugasan'em
---
o znakomoe bezdorozh'e - priyut razluch¸nnyh sudeb otvergnutoj very nadorvavshihsya pesen ne iskushaj nash put' pokoem
---
ne pokorno zhdut uchasti na prilavkah-pomostah cvety-nevol'niki ne odnazhdy vybirali oni sami vzor bluzhdayushchij i trevozhnyj no ujti k izbrannikam im ne dano
---
cvety-podorozhniki - hrupkie sputniki utoml¸nnyh prohozhih o kakoj pautinoj tonchajshej iz zapahov tishiny vy pregrazhdaete put' k bezdorozh'yu
---
kto-to risuet bedy i budnyam razdarivaet ih na pamyat' kto-to sryvaet radost' s holsta nenasytnogo udivlen'ya kto-to na pyl'noj doroge skorbit nad uvyadshim cvetkom miloserdiya
---
zvonyat kolokola po dobrote kogda nadmennost'yu sdirayut kozhu s tajny prityazhen'ya nevinnyh dush kogda nemiloserdiem prokalyvayut sny cvetnye lishaya i nadezhdu krova kogda besstrast'em vtorgayutsya v soprikasan'e dvuh golosov ozhivshih zvonyat kolokola po dobrote
---
korol'-oduvanchik tem i proslavil svo¸ korolevstvo chto razdaril ego po lepestku
---
to nitochka to cep' to shoroh gr¸z to plet' prozren'ya to tvoj i odinochestva duet to monolog vesny v nagradu za smiren'e
---
ya ostupilas' i nastupila na luch kogda on upal v moyu ten' o kakoe pechal'noe sovpadenie
---
REVNOSTX zhara prodiraetsya k svoemu piku skvoz' m¸rtvyj blesk ulichnyh okon oblamyvaya kryl'ya paryashchim snam obdavaya prohozhih klubami peregorevshih zhelanij
---
tvoj poceluj yavilsya povodom dlya smerti vsego chto budet nazyvat'sya zhizn'yu posle
---
o ssora ty nepostizhima tvoya vnezapnost' rushit nerv i v kloch'ya rv¸t vchera i zavtra tvoya razdetost' iz aorty gonit styd tvoya nelepost' molit o poshchade ty ugasaesh' u sozhzh¸nnyh pesen
---
v nabegah varvarskih na sobstvennoe YA my vybivaem iz-pod nog ego stupen'ki vvergaya sut' ego vo mrak opustoshen'ya gde vspyhivayut svechi lish' dlya opoznaniya poter'
---
rassvet zazhigayushchij den' - chto tebe noch'? zvezda begushchaya v noch' - chto tebe utro?
---
podsudna l' sleza oborvavshaya nezhnyj smeh? a solnechnyj luch razryvayushchij v kloch'ya tuman? a rassvet zatopivshij pribezhishche zv¸zd?
---
solnce v poryve shchedrosti osvetilo chuzhuyu tajnu vrazhdebnomu vzoru i dolgo ob etom skorbelo
---
bespomoshchna dusha pod ploskoyu stopoj obidy - ni vyletet' navstrechu ch'ej-to boli - ni isprosit' svidaniya s nadezhdoj
---
net zima ne sama po sebe - e¸ svoevlastno zhelal sneg net vesna ne sama po sebe - prosto zv¸zdy nuzhdalis' v poetah net dusha ne sama po sebe - prosto tragedii za povorotom
---
i vechnosti zemnye kupola zovut pod svody podpirayushchie miloserd'e tebya predavshego zhar-pticu yunyh snov za obnazh¸nnoj slavy obzhigayushchee kasan'e
---
razbilis' dva serdca stolknuvshis' u samoj srediny kruga s teh por na kruge izvechnom pod shagami hrustyat oskolki
---
vzglyanuv na sebya sverhu vniz na odnom iz prol¸tov lestnica vdrug obnaruzhila ischeznoven'e letyashchih shagov i ot tyazhesti etoj ruhnula
---
DA i NET odin neostorozhnyj shag i bezdna raspahn¸t ob®yat'ya tak provozhayut na manezh tak obrekayut na koturny tak obryvayut zvezdopad tak dyshat na svechu i Da i Net
---
NATYURMORT S DVUMYA KLYUCHAMI dva klyucha na odnom kol'ce odin uverenno otkryvaya moyu obitel' - v tysyachnyj raz mne e¸ otkryvaet drugoj vsegda neuveren - on ot pochtovogo yashchika
---
kogda ladon'yu vdrug kosn¸tsya pamyat' dushi tvoej uedinennoj i ty vot-vot utonesh' v zapahah razdvinuvshih prostranstvo - spasatelya voznenavidish'
---
zamertvo padal sneg na ten' rokovogo prikosnoven'ya ukryvaya telom svoim e¸ hrupkost' ot slepyh shagov marafona
---
pod zanaves skazhu tebe malysh lish' to mertvo chto ne otravleno lyubov'yu
---
kogda chashka odnazhdy rasplastalas' oskolkami e¸ zapodozrili v begstve ot odnoobraziya
---
zharenyj kartofel' oshchutil sobstvennuyu vazhnost' kogda vilka v nego vonzilas' o samoutverzhdenie lyuboj cenoj
---
ne doveryaj sebya ustalosti ona ponyav tebya prevratno ostavit pri sebe navechno
---
chto rastrezvonilsya s utra moj nedug vernyj neuzhto ty obespokoen ravnoves'em nagryanuvshim vnezapno glupec vs¸ skorotechno chto ne nashi uzy zalitye bronzoj vekovoj
---
na poroge Ego Velichestvo Vecher on svetel i molod hot' plechi svelo dugoyu on prosto s utra gotovilsya k vstreche i peregruzhen darami sveta nash dom emu blagodaren za svoevremennost'
---
NATYURMORT S DVUMYA KOTAMI na podokonnike dva kota smirilis' davnym-davno s mysl'yu chto za st¸klami mir sushchestvuet inoj ih sherst' propitalas' solncem zrachki ih ne lyubopytny oni znayut svo¸
---
i oblach¸nnye v otvagu il' smiren'e kto dobred¸t ko vzl¸tu kto k paden'yu i tam na styke nochi i rassveta o nasha zhizn' ty budesh' proklyata ili vospeta
---
mir iznur¸nnyj natiskom bezver'ya ochnis'! v tvoi predely vtorgaetsya polzushchee ozhestochen'e verbuya po doroge i krov' tvoyu
---
tebe nikogda ne ponyat' o nebo chto plechi atlantov bessmenno nesushchie tvoi svody poznali tebya kak bremya za mig vnezapnogo osvobozhdeniya ot noshi stol' lestnoj
---
ch¸rnyj cvet oshchutil v sebe otrazhen'e zel¸nogo i vzdrognul ot neozhidannosti
---
o strast' zastyvshaya kapel'koj krovi na belom lepestke vremeni
---
IZ ZALA SUDA A.S.Pushkinu prizna¸te l' sebya vinovnym v popytke postich' vechnost'? - da ya postig e¸ v "chudnom mgnovenii" uchityvaya chistoserdechnoe priznanie sud prigovarivaet Vas k bessmertiyu...
---
po zerkal'noj poverhnosti dnya po uhabam bessonnoj nochi sleduj za mnoj slovo po krutomu pod®¸mu k voshodu po obvalam pod hohot vershin sleduj za mnoj slovo po labirintam dushi vdol' karnavalov i pepelishch sleduj za mnoj slovo
---
"VS¨ PROHODIT I |TO TOZHE..." dyhan'e devstvennogo utra udush'e dnya v ugare bega i vospal¸nnyj pul's greha i vstrechnyj vsplesk ustalyh kryl'ev vdohnoven'ya triumf bezumstv i vystrelom prozren'ya ranenyj zakat i v uteshen'e - sem' lepestkov romashki (chto nad sinej vazoyu sklonilis' otrazhayas' robkim poceluem v koldovskih slezah violoncheli) vbirali sumerki v sebya v soprovozhden'i blagodarnyh tostov za souchast'e v krugoverti
---
T O S T za torzhestvennost' vosklicatel'nogo za trepetnost' voprositel'nogo za skromnost' zapyatoj za kratkost' dvoetochiya za neuverennost' tire za neumerennost' mnogotochiya za neizbezhnost' tochki
---
na odnoj iz razvilok u podnozh'ya vselennoj pereseklis' dve dorogi: Udachi i Skorbi i obe v sledah krovavyh
---
raskruzhites' zanovo zapahi otrochestva v pomoshch' protaranennym rzhavym odinochestvam zaslonite prazdniki bespomoshchnogo veka ot krovavoj teni rasstrelyannyh rassvetov
---
segodnya gvozd' programmy vzletayushchij pod kupol hrupkij mir dobra i loshad' belaya vnizu na kruge podstavivshaya spinu
---
i vremena goda pod marsh neubityh nadezhd tyazh¸loj il' legkoj postup'yu no uhodyat i pravednica-dusha oglyanuvshis' na zhizn' vydyhaet - "greshila..." i dazhe cvetnye sny pred vlast'yu rassveta bessil'ny i vs¸ yavstvennej vs¸ prizyvnej aleet parus proshchaniya neprehodyashchi lish' glaz tvoih plamen' pechal'nyj lyubov' i tainstvo soprikasaniya
---
na karnavale aromatov leta poet vospel podsnezhnik i vse cvety emu rukopleskali stoya
---
zavtra vstanu ya poran'she chtob s zar¸j pocelovat'sya poproshu blagosloven'e u ne¸ na vsyakij sluchaj i zhelan'e zagadayu chtoby sluchaj byl ne v s ya k i j
---
"druz'ya moi, prekrasen nash soyuz " i na tishajshee "AU..." tvoj golos ehom kak nagrada - v udush'e raya - v razgulah ada - i v muzyke dushi chto na semi vetrah
---
ispodvol' tropkami potajnymi podbiraetsya gorech' k dushe moej i razbivaetsya smeh to l' s razbega to l' so slepu o smyaten'e e¸ a chut' poodal' ranenoj pticy kryl'ya steregut e¸ priznan'e v lyubvi beloj vorone i nebu v lyubuyu pogodu
---
ya pokidayu mechtu o Parizhe v razgare cveten'ya zhelanij iz-za straha izmeny vsemu chem vladeyu ya pokidayu mechtu o Parizhe
---
i snova devochkoj naivnoj ya zabrela v tvoi vladen'ya nostal'giya chtoby do oduri kruzhit' na karuseli detstva chtob ehom i donyne prodlevalos' poverh nevzgod nadezhd svershenij -- "dochen'ka moya ty ne ustala?"
---
zaruchus' ego lyubov'yu vydohnu krovavyj sumrak probegus' vdol' obeshchanij mne podarennyh na zhizn' vnov' oglohnu ot rassvetov vozveshchayushchih nachalo okunus' v hmel'noe zel'e mnogocvetnoj suety i dlya celi etoj strastnoj neu¸mnoj i opasnoj tam u kraeshka nadezhdy nepremenno budesh' ty
---
bud' nagotove kazhdoe mgnoven'e i ya u prihotej razluki ukradu tebya - na vse veka odnazhdy prosheptal on s blagosloven'ya strastnyh dvuh molitv pristrastnoj Bety Liry Beta Liry - dvojnaya zvezda v sozvezdii Liry
---
otkuda ty ladon' kosnuvshayasya serdceviny boli znakomym zapahom pechali? - iz oblakov plyvushchih po nocham nad razved¸nnymi mostami
---
za sleduyushchij raz nepremenno zvenyashchij i toski nesgovorchivoj shag uhodyashchij za nezhnost' Vashu odinokim cvetkom drozhashchuyu iz pod asfal'ta dushi
---
uzh ne po dnyam stareesh' ne po chasam a po minutam eshch¸ chut'-chut' i stanesh' ty minuvshim i chto bessil'nyj pred poteryami bessmert'yu zaveshchaesh' vek uhodyashchij? kak i moi sobrat'ya - veru v chudo
---
i podprygnuv myachikom udarilos' o gortan' serdce
---
glava odinnadcataya AKKORD
---
tvorit' - znachit smet' polagat'sya na prihoti chuda byt' rovesnicej ada pticej rajskoyu slyt' razgovarivat' s Bogom na grehi otklikat'sya Poetom oshchutit' sebya al'tom na kotorom igraet Bashmet
---
zhila ne vprogolod' lyubila mal'chikov katilas' v propast' ya i moi pal'chiki vzletala na nebo kak neporochnaya i tam shushukalas' so vsemi prochimi i u Bol'shoj Medvedicy v gostyah zhila i tam sem' raz na zv¸zdnyj val's byla priglashena i tem ne menee so vseh stupenechek na vas svalilas' ya bez opaseniya
---
babochka prinikla k vetke a cvety tyanulis' k nebu gde stolknulis' dva aprelya vo vladen'yah fevralya pervyj - plyl iz niotkuda i razdarival zhelan'ya zaveshchal drugoj nadezhdu pred uhodom v nikuda
---
i tuskneyut mechty na osennem vetru i gorchit na gubah ozhidanie i priznan'ya naotmash' bezgreshny - zima u poroga
---
zazovu nakonec-to segodnya noch'yu v gosti k sebe lunu i pred e¸ pronzitel'nym Okom naplachus' vdovol' - a inache solgu
---
den' napolnilsya solncem vozduh otyazhelel ot zhelanij polyhaet v sireni ob®yataya chuvstvennoj drozh'yu noch' i my s toboj vnov' bezoruzhny pred vzryvom vesny
---
ukradkoj v zerkalo vzglyanu tam otrazhen'e yunyh snov tam otrazhen'e yunyh slez tam otrazhen'e yunyh let - tak vot kakov on Vash Portret
---
V M E S T O POSLESLOVIYA
---
O stihah Tat'yany Ocheretyan ... U Tat'yany Ocheretyan est' svoya otch¸tlivo izbrannaya manera. Est' liricheskaya tonkost', est' ostroumie, est' ozorstvo i izyashchestvo, est' dostatochnyj lakonizm, est' umenie cherez vyrvannuyu detal' peredat' nastroenie (pohozhe na yaponcev no u nih lakonichnee) ... ... I vs¸ v obshchem soedinyaetsya v nekuyu cepochku, svyazannuyu ne tol'ko maneroj pisat' bez propisnyh bukv i znakov prepinaniya po slovu v strochke (po nyneshnim vremenam eto uzhe mozhno), no i stilem chuvstvovaniya ... ... Dvumya protivorechashchimi odno drugomu pozhelaniyami konchayu svoj otzyv: pozhelaniem schastlivoj zhizni i pozhelaniem uspehov na steze poezii. Iz otzyva SP SSSR Lev Anninskij Moskva, 1985 pisatel', literaturoved
---
"ALTER EGO" belym stihom ... Tat'yana Ocheretyan, vryad li vidit sebya v sherenge nisprovergatelej tradicij. Ona "stavila" svoj golos ne na ristalishchah gruppovyh pristrastij ili formal'nyh shkol. E¸ darovanie - tipichnyj samosev, rostok poezii, pustivshij korni pod blagodatnym chernomorskim solncem. Dichok dal ekzoticheskuyu kronu. Hotya eto trebovalo, vidimo, ot zhenskoj natury samootverzhennosti ... ... Glavnyj itog poiska - antiidillicheskie stihi poetessy. Ona vs¸ bolee tochno nahodit intonaciyu svobodnogo stiha, chuvstvuet ego nepredskazuemuyu grafiku i osobuyu sintaksicheskuyu i smyslovuyu sinkopnost' ... ... I ya risknu predskazat', chto v formiruemuyu antologiyu avangarda sredi nemnogih zhenshchin vojd¸t i avtor etoj knigi. Iz predisloviya k knige Anatolij Glushchak "Sinej pticy zov ohripshij" poet, perevodchik, Odessa, 1990 literaturoved
---
Rozhdenie tajny ... V svo¸m tvorchestve Tat'yana Ocheretyan uhodit ot shiroko rasprostranennyh tradicij otechestvennoj sillabotoniki, otdavaya predpochtenie svobodnomu stihu, ne svyazannomu ni rifmoj ni metrom. Pri etom e¸ vybor formy opredelyaetsya ne polemikoj, ne "buntom protiv pravil"; v n¸m net myatezhnyh not i derzkogo vyzova chitatel'skomu ozhidaniyu, no est' pokoryayushchaya organika i oshchushchenie vnutrennej svobody. ... Poetesse prisushche obraznoe videnie mira, i e¸ obraznost' v sootvetstvuyushchem zvukovom oformlenii zarazhaet chitatelya zhivym uchastiem i interesom k dushevnomu miru avtora. K miru, v kotorom oberegaetsya i kul'tiviruetsya "Hrupkij mir dobra". K miru, izluchayushchemu to glavnoe kachestvo, bez kotorogo nemyslima nastoyashchaya poeziya, - i s k r e n n o s t ' ... Iz predisloviya k knige Mark Sokolyanskij "Poeticheskie miniatyury" d-r filologicheskih nauk, Odessa, 1993 professor Odesskogo un-ta
---
Neozhidannaya vstrecha ... Pered nami poet samobytnyj, s sobstvennym arsenalom hudozhestvennyh sredstv, ne izbegayushchij smelyh avtorskih reshenij i ne prekrashchayushchij poisk dvizhushchegosya poeticheskogo slova... ... V poeticheskom mire Tat'yany Ocheretyan net fragmentarnosti: on logicheski zaversh¸n i vnutrenne ubeditelen... ... I pochti vsegda - oshchushchenie chuda zhizni, e¸ unikal'noj edinstvennosti. I, navernoe, imenno otsyuda - rezkaya i broskaya associativnost'. ZHivye cherty vremeni kak by vysvechivayutsya raskovannym ritmom, prenebregshim uslovnostyami prosodii i schastlivo izbezhavshim ritoriki... Iz statej v gazete "Vesti-Sever" Aleksandr Haldeev Izrail', zhurnalist mart 1998 - dekabr' 1999
---
Raz®yataya snezhinka ... Poeziya Tat'yany Ocheretyan naskvoz' metaforichna ... ... YA prepariroval e¸ stihi upodobivshis' mal'chiku, kotoryj reshil razobrat' snezhinku, chtoby raskryt' sekret e¸ krasoty ... ... A zrya - potomu chto lyubaya popytka pereskazat' stihi prozoj privodit k absurdu, i yarkij blesk poezii smenyaetsya tusklym otbleskom aptechnoj probirki, potomu chto vsya gamma chuvstv - ne v slovah, a mezhdu slovami , ne v tekste, a v podtekste, imenno v podtekste est' nechto neulovimoe, neosyazaemoe, chto delaet stihi stihami ... ... Lyubaya popytka razobrat' snezhinku ostavlyaet v ruke lish' vlazhnyj sled. Iz stat'i v gazete Lev Rozheckin "Novosti nedeli", pisatel' Izrail', avgust 1998
---
Hudozhnik o Hudozhnike ch¸rnyj cvet oshchutil v sebe otrazhen'e zel¸nogo i vzdrognul ot neozhidannosti Stihotvorenie odno iz tysyachi. Parad metafor. Igra paradoksov. Grustnyj t¸plyj yumor. Edva ulovimyj tanec tenej associacij. Tonkij filosofskij podtekst. I minimum slov, bez zaglavnyh bukv i tochek, kak by vyrvannyh iz konteksta zhizni. I kak vse inye iskusstva - eto rasskazy cheloveka o cheloveke. O tajne, upryatannoj Sozdatelem v glubine ego dushi. I ne daj Bog cheloveku razgadat' kogda-nibud' etu tajnu. Iskusstvo slova ne sushchestvuet ob®ektivno v otryve ot chitatelya. Ono voznikaet vnov' i vnov' pri stolknovenii intellekta chitatelya s tvoreniem hudozhnika. I kazhdyj raz, chitaya stihi Tat'yany Ocheretyan, ya vzdragivayu ot neozhidannosti i oshchushcheniya svezhesti bystrotekushchej vechnoj zhizni, nezavisimo ot veka i mesta moego prozhivaniya na etoj grustnoj i prekrasnoj planete. Predislovie k knige Efim Levit "Duet radugi i livnya" Odessa, 1996
---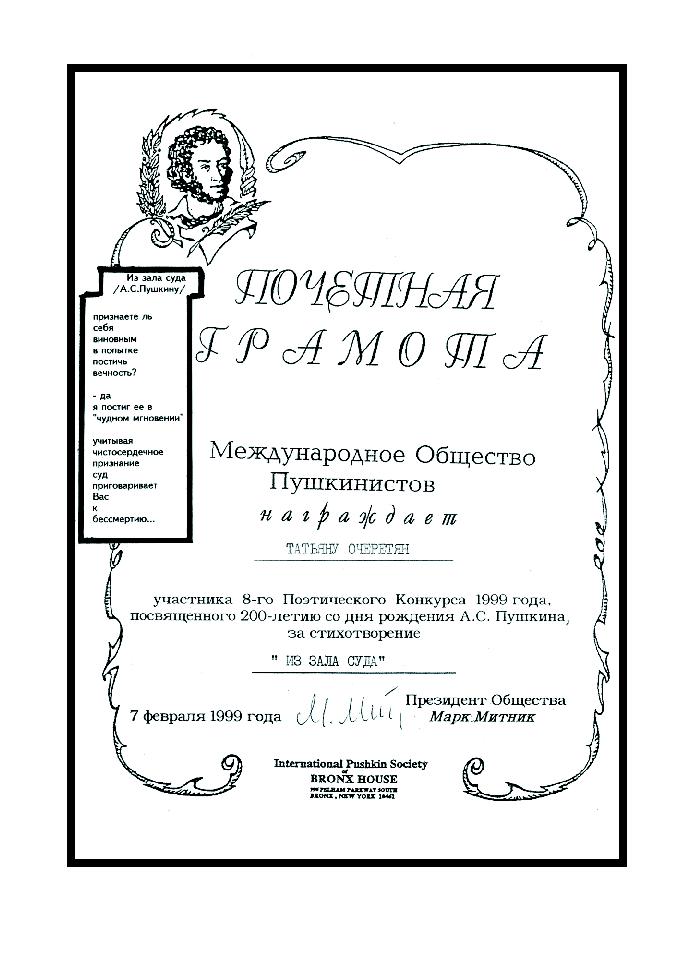 ---
s o d e r zh a n i e
Naum Basovskij OSTANOVISX, MGNOVENXE! ... 4 GLAVA PERVAYA PREDSTAVXTE SEBE DEVOCHKU ... 13 "nu zdravstvuj mir ..." 14 "utro vynyrnulo ..." 15 "u dvuh ryzhih belok ..." 16 "ne uspev rodit'sya ..." 17 "pognavshis' za Solnechnym Zajchikom ..." 18 "stryahnuv s sebya ..." 19 "dorogu schastlivym primetam ..." 20 "da razroditsya sin'yu ..." 21 "snilsya emu veter ..." 22 "more vslepuyu ..." 23 "predstav'te sebe Devochku ..." 24 "predstav'te sebe Mal'chika ..." 25 "chego zhelaete sebe ..." 26 "o esli by znat' zaranee ..." 27 "segodnya utrom zerkalo ..." 28 "komu ugotovan strah ..." 29 "zvezdy paden'e ..." 30 "u podnozhiya sinego cveta ..." 31 "akkord rozhd¸nnyj devoj ..." 32 "takoj shchemyashche-yunoj ..." 33 "ne sh¸potu straha ..." 34 "svetitsya vozduh ..." 35 OSHCHUSHCHENIE 36 "ona umchalas' iz detstva ..." 37 GLAVA VTORAYA ... SINEJ PTICY ZOV OHRIPSHIJ 39 "moj bozhe zazhgi ..." 40 "vchera menya noch' ..." 41 "prikazhite osmelit'sya ..." 42 "prihodil - uhodil ..." 43 "noch' nakinula ..." 44 "odnazhdy v polden' ..." 45 "i ya osmelilas' ..." 46 "prikryvayas' ot vzglyadov ..." 47 "metalis' sumerki ...." 48 "ne uspev osedlat' mgnoven'e ..." 49 "naglotavshis' zv¸zdnoj rosy ..." 50 ""i pesn' grehovnyh snov ..." 51 "v zimnij polden' ..." 52 "ah osen' ya skuchayu ..." 53 TANGO 54 "on e¸ vykral ..." 55 "fonari ..." 56 "tvo¸ "poka"..." 57 "ostalos' lish' mahnut' .." 58 "odnazhdy v mae ..." 59 "o zov grehovnyj ..." 60 "rasplativshis' s dolgami ..." 61 "o zh¸ltoglazaya yunost' ..." 62 "i vot uzh mech ..." 63 "a po zemle ..." 64 "ne dlya togo suzhden'e ..." 65 GLAVA TRETXYA USTAVSHIJ PRAZDNIK ... 67 "pylaet sinij cvet ..." 68 "istomy profil' ..." 69 "o vremya ..." 70 "eshch¸ odin rassvet ..." 71 "podospejte vovremya ..." 72 "chej-to kayalsya vzglyad ..." 73 "zasmotryus' zvezdoyu ..." 74 "noyabr' pobyval ..." 75 "segodnya v traure ..." 76 "rassvet prosti dushe ..." 77 "u zapertoj dveri ..." 78 "sklonivshis' nad poblekshej ..." 79 "pristegnuli remni ..." 80 "i vnov' zaladila vesna ..." 81 "moj milyj maj .." 82 "korotkaya majskaya noch' ..." 83 "ya hochu podarit' ..." 84 "v torzhestvennoj svoej rechi ..." 85 "zaplakalo more ..." 86 "moj avgust ..." 87 "pokidaya poslednej ..." 88 "tri belyh gladiolusa ..." 89 "eshch¸ kruzhitsya ..." 90 "v kuvshine ..." 91 "zhzh¸noj travoyu ..." 92 "polosnulo po zren'yu ..." 93 "esli pamyat' moya ..." 94 "davaj s toboyu vvolyu ..." 95 "pred rasstavan'em ..." 96 "ty vs¸ eshch¸ bredish' ..." 97 PLETX 98 "to li loshadi podany ..." 99 "a na prichale ...." 100 "pred osennim zatish'em ..." 101 "otpevali sumerki ..." 102 "utro plavno kasaetsya ..." 103 "on byl neuklyuzh ..." 104 "o solnce naklonis' ..." 105 "uzhe na podstupah ..." 106 "besshumno svalivshis' ..." 107 "i blagostnuyu vest' ..." 108 "molitva pozdnyaya ..." 109 "smeh ..." 110 "ostavlyu budnyam ..." 111 "tak prizhat'sya k steklu ..." 112 "iz vseh na svete dorog ..." 113 "i naletel na skalu ..." 114 "o noch' bezzv¸zdnaya ..." 115 "i krovotocha nedug ..." 116 "tvoj dar ne umestilsya ..." 117 "prostimsya zatemno ..." 118 "etoj noch'yu ..." 119 "on pokidal dom ..." 120 "pechal' moya ..." 121 "a mezhdu tem ..." 122 "ne shodi s uma ..." 123 "zachem presleduesh' menya ..." 124 "e¸ postup' eshch¸ ..." 125 "i upalo nebo ..." 126 "ulybka oseni ..." 127 "a v gamake mechty ..." 128 "ya zaderzhus' ..." 129 "beglyj vzglyad ..." 130 "i odnazhdy vsej tyazhest'yu ..." 131 "ya ne oslyshalas' ..." 132 TELEGRAMMA 133 "veter bujno listavshij ..." 134 "ne vs¸ l' ravno ..." 135 "vs¸ tot zhe trepet ..." 136 "glotochek gor'kogo vina ..." 137 "ya vozvrashchayus' v zhizn' ..." 138 "koldovstvom mimozy yunoj ..." 139 "dve teni otstali ..." 140 "utihal bal-maskarad ..." 141 "zvonok v visok ..." 142 "na gorizonte ..." 143 "chto tam na ulice? ..." 144 "segodnya NADEZHDA ..." 145 "nu chto zh moi mechty ..." 146 "neotvratimost' poter' ..." 147 "i etot smeh ..." 148 "gde-to v budnyah ..." 149 "eshche raz oglyanis' ..." 150 GLAVA CHETV¨RTAYA NA KOLENI DRUZXYA PRED BUDNYAMI ... 153 "na vzdyblennom belom kone ..." 154 "utro sulilo chudo ..." 155 DENX 156 "vchera pered pozdnim zakatom ..." 157 "kazalos' ne budet snosa ..." 158 "ostav' menya ..." 159 "staryj god othodit ..." 160 "odnazhdy v fevrale ..." 161 "fevral' poproshchalsya ..." 162 "nichego ne sluchilos' ..." 163 "o ch¸m tvoj smeh ..." 164 "kogda prazdnik pokinu ..." 165 "pri tr¸h svidetelyah ..." 166 "nevozmozhnost' vzdoha ..." 167 "o tajnyj sgovor ..." 168 "on ne uznal tebya ..." 169 "smiren'ya gordogo ..." 170 DIALOG PO MEZHPLANETNOMU TELEFONU 171 "etoj noch'yu ..." 172 "tri slezy ..." 173 "soskochiv s p'edestala ..." 174 "nad ch'ej-to myatezhnoj ..." 175 "o sueta ..." 176 "i stol moj ..." 177 STENA 178 "bespomoshchnost' molitsya ..." 179 "mne prisnilas' ..." 180 "zhelan'ya zazhaty ..." 181 "roem kruzhili slova ..." 182 "rassvety sverlili ..." 183 "slovo nechayannoe ..." 184 "net net ne etot golos ..." 185 "o esli by sh¸potom ..." 186 "otplyvaesh' moj druzhok ..." 187 "za oblakami ..." 188 "ya zagruzila pamyat' ..." 189 "neistovaya zhazhda ..." 190 "stenan'ya vetra ..." 191 "illyuzii vy koldovali ..." 192 "otvedite dyhan'e ..." 193 "o vernopoddannye ..." 194 "to povsednevnost' ..." 195 "ni odnoj iz tysyachi ..." 196 "na koleni druz'ya ..." 197 GLAVA PYATAYA DU|T RADUGI I LIVNYA 199 "naznachu vam svidan'e ..." 200 "dvadcatyj vek ..." 201 "vy plachete ..." 202 "otkuda eta grusha ..." 203 "kazalos' chto dusha ..." 204 "i togda kogda vs¸ zhe ..." 205 "vs¸ neposil'nee bremya ..." 206 "i ruk tvoih ..." 207 "to bespomoshchny byli ..." 208 "toj noch'yu nas durmanila ..." 209 "vzdrognul oglyanulsya ..." 210 "greshnica-nasmeshnica ..." 211 "i ustalost' protyanutyh ruk ..." 212 "i zabyvaya on pomnil ..." 213 "tvoj poceluj ..." 214 "ubayukannyj skorb'yu ..." 215 "ah tri zhelan'ya ..." 216 "posmela lunoj zazhech' ..." 217 "o kak likovala tajna ..." 218 "kem dovodish'sya mne ..." 219 "uzhe ne vtisnut'sya ..." 220 "i net zapreta ..." 221 "proshchaj ya unoshu ..." 222 "uletaya k zovushchemu vzglyadu ..." 223 "i vs¸-taki chto neposil'nee ..." 224 "ya Vas priglashayu ..." 225 "i drama ..." 226 "uzhe davno svetaet ..." 227 "i beloj lebed'yu ..." 228 MOTIV TRUBY 229 "takoj dolgij dolgij put' ..." 230 "ostan'sya molil on ..." 231 "sl¸zy vsyu dorogu ..." 232 "kogda utihnet den' ..." 233 "son o letyashchem ..." 234 "gde ty v sej mig ..." 235 "kazhdyj zvonok ..." 236 "ni v svoi ni v chuzhie sani ..." 237 "lyubi menya - i tol'ko ..." 238 "a eshch¸ na trave osennej ..." 239 "belyj naryad ..." 240 "mne by szhech' ..." 241 "i pust' zvezdoyu padaet ..." 242 "iz ostyvshej mechty ..." 243 "pod ognennymi kryshami ..." 244 "v trevozhnyj otblesk ..." 245 "o eta nezhnost' ..." 246 "nam by pit' ..." 247 "e¸ ubegayushchij smeh ..." 248 "ego nebrezhnoe "poka" ..." 249 "a hochesh' - vmeste ..." 250 "no tol'ko ne s toboyu ..." 251 "i vdrug vdogonku ..." 252 "neostorozhnyh slov ..." 253 "esli Vy zahotite ..." 254 "uzhe ne tvoya zabota ..." 255 "i byl vzdoh ..." 256 "i snikaya cherneet ..." 257 "Vam budet obidno ..." 258 "oblokotivshis' ..." 259 "v otvet na tvoj vopros ..." 260 "segodnya v celom mire ..." 261 "naznach' mne svidan'e ... 262 "stremitel'no mchalis' ..." 263 "vs¸ produmano ..." 264 "a on okazyvaetsya ucelel ..." 265 GLAVA SHESTAYA PLACH PRICHALA 267 NOSTALXGIYA 268 "gudok-klinok ..." 269 "ty syadesh' v uyutnoe kreslo ..." 270 OBIDA 271 "voz'mi s soboj moj smeh ..." 272 "chto eto tak pylaet ..." 273 "tak zahotelos' vdrug ..." 274 "Odessa proshchalas' ..." 275 "mne b na mig prorvat'sya ..." 276 "kotoryj god ..." 277 "lavinoj pahnuvshih ..." 278 "o maj moih zhelanij ..." 279 "chem rasplatit'sya ..." 280 "gorela pamyat' ..." 281 "lestnica v vosem' shagov ..." 282 "vdol' morya ..." 283 "davaj s toboj pomyanem ..." 284 VECHER NA DACHE 285 "voskresen'e utro ..." 286 "iz snov vozniklo ..." 287 "poludennyj znoj ..." 288 "v tom oblike bylo ..." 289 "zachem zhe tak ..." 290 "slova sokrytye ..." 291 "na dva tishajshih ..." 292 "tuman chto tajnu trav ..." 293 "staryj portret ..." 294 "vzorvan monotonnyj gul ..." 295 "lyubov' ya znayu ..." 296 "sbezhav ot otrazhen'ya ..." 297 DIALOG S PROSHLYM 298 "i do sih por ..." 299 "my rassta¸msya ..." 300 "vnezapno opustevshie ..." 301 25-47-29 302 KOGDA TANCEVALA MAJYA 303 "na obratnom puti ..." 304 "i v carstve svoih kartin ..." 305 "i snova Den' Rozhdeniya ..." 306 ZIMA V ODESSE 307 ODESSKIJ MOTIV 308 "profil' molchan'ya ..." 309 "i plakal sneg ..." 310 "iyul' na ishode ..." 311 "tebe odinoko plyvushchemu ..." 312 "molchan'e rv¸tsya ..." 313 "kto byl ryadom s toboj ..." 314 "istoshno razzvonilsya ..." 315 "znobit akaciyu ..." 316 MOYA ODESSA 317 "ya perechtu pis'mo ..." 318 "zel¸nye shatry ..." 319 "ya zasmotrelas' na Odessu ..." 320 "on otstupal ..." 321 "dymilas' platforma ..." 322 "i padali hlop'yami ..." 323 "stop!.." 324 MAJ V ODESSE 325 "ya slushayu ..." 326 GLAVA SEDXMAYA ANI IVRI 327 ANI IVRI 328 "i nastupil Izrail'! ..." 329 "zvezda chej golos ..." 330 "i vnov' kruzhit ..." 331 "ni vypryamit'sya ..." 332 "uspet' by do tebya dojti ..." 333 "ya priblizhayus' ..." 334 "odnazhdy po doroge ..." 335 "strana moya ..." 336 SEDXMOJ DENX PESAHA 337 "pod zvuki ..." 338 "na poputnoj mashine ..." 339 "shabat ya sizhu ..." 340 "i da budet uslyshan ..." 341 "a na slezah ..." 342 "v tvoj den' ..." 343 "dozhdyu konca ne budet ..." 344 "za pamyat'..." 345 "i obraml¸nnye ..." 346 "to zolotyas' to nezhas' ..." 347 "segodnya ya naedine ..." 348 "i chto podelaesh'! ..." 349 GLAVA VOSXMAYA ZDRAVSTVUJ I PROSHCHAJ AMERIKA 351 "na zacharovannye sny ..." 352 "sem' dnej ..." 353 "druz'ya moi ..." 354 "nam navstrechu ..." 355 "iz tishiny ..." 356 "i shchedrye ob®yat'ya ..." 357 "nas presledoval topot ..." 358 "o esli b nam ..." 359 GLAVA DEVYATAYA BRINITX DUSHA ... 361 "brinit' dusha ..." 362 "mozhe soncyu vzhe ..." 363 "vse jdet'sya pro lyubov ..." 364 "ł navłt' ..." 365 "yaka nadzvichajna hvilina ..." 366 "zachekajte ..." 367 "a v tłm zanadto ..." 368 "zhartuj młj druzhe ..." 369 GLAVA DESYATAYA I VECHNOSTI ZEMNYE KUPOLA ... 371 "ya brodila po miru ..." 372 "smiryayutsya molyashchie usta ..." 373 ZAVISTX 374 "i ty o "princ bezumnyj" ..." 375 "vy ch'i spiny ..." 376 "kto znaet ..." 377 "on ob®yavil sebya ..." 378 "ozhidaya gostej ..." 379 "odnazhdy ya ..." 380 "a vy bezhali ..." 381 "o leto pylkoe ..." 382 "i legkomyslennyh pristrastij ..." 383 "mechta moya ..." 384 "a pochemu ty krasnyj ..." 385 "vse plany ..." 386 "rasstrelyannyj rassvet ..." 387 "pered svidaniem ..." 388 "odnako ni odna ..." 389 "nabegi soblaznov ..." 390 "o znakomoe bezdorozh'e ..." 391 "ne pokorno zhdut ..." 392 "cvety-podorozhniki ..." 393 "kto-to risuet bedy ..." 394 "zvenyat kolokola ..." 395 "korol'-oduvanchik ..." 396 "to nitochka to cep' ..." 397 "ya ostupilas' ..." 398 REVNOSTX 399 "tvoj poceluj ..." 400 "o ssora ..." 401 "v nabegah varvarskih ..." 402 "rassvet zazhigayushchij den' ..." 403 "podsudna l' sleza ..." 404 "solnce v poryve ..." 405 "bespomoshchna dusha ..." 406 "net zima ne sama ..." 407 "i vechnosti ..." 408 "razbilis' dva serdca ..." 409 "vzglyanuv na sebya ..." 410 DA i NET 411 NATYURMORT S DVUMYA KLYUCHAMI 412 "kogda ladon'yu vdrug ..." 413 "zamertvo padal sneg ..." 414 "pod zanaves ..." 415 "kogda chashka odnazhdy ..." 416 "zharenyj kartofel' ..." 417 "ne doveryaj sebya ..." 418 "chto rastrezvonilsya ..." 419 "na poroge ..." 420 NATYURMORT S DVUMYA KOTAMI 421 "i oblach¸nnye ..." 422 "mir iznur¸nnyj ..." 423 "tebe nikogda ne ponyat' ..." 424 "ch¸rnyj cvet ..." 425 "o strast' ..." 426 IZ ZALA SUDA 427 "po zerkal'noj poverhnosti ..." 428 "VS¨ PROHODIT, I |TO TO ZHE" 429 TOST 430 "na odnoj iz razvilok ..." 431 "raskruzhites' zanovo ..." 432 "segodnya gvozd' ..." 433 "i vremena goda ..." 434 "na karnavale ..." 435 "zavtra vstanu ya ..." 436 "i na tishajshee ..." 437 "ispodvol' tropkami ..." 438 "ya pokidayu mechtu ..." 439 "i snova devochkoj ..." 440 "zaruchus' ego lyubov'yu ..." 441 "bud' nagotove ..." 442 "otkuda ty ladon' ..." 443 "za sleduyushchij raz ..." 444 "uzh ne po dnyam stareesh' ..." 445 "i podprygnuv myachikom ..." 446 GLAVA ODINNADCATAYA AKKORD 447 "tvorit' - znachit ..." 448 "zhila ne v progolod' ..." 449 "babochka prinikla ..." 450 "i tuskneyut mechty ..." 451 "zazovu nakonec-to ..." 452 "den' napolnilsya ..." 453 "ukradkoj v zerkalo ..." 454 VMESTO POSLESLOVIYA 455 Lev Anninskij O stihah Tat'yany Ocheretyan 456 Anatolij Glushchak "ALTER EGO" belym stihom 457 Mark Sokolyanskij Rozhdenie tajny 458 Aleksandr Haldeev Neozhidannaya vstrecha 459 Lev Rozheckin Raz®yataya snezhinka 460 Efim Levit Hudozhnik o Hudozhnike 461 Mezhdunarodnoe Obshchestvo Pushkinistov Poch¸tnaya gramota 462
---
VS¨ OB AVTORE Rodilas' v Odesse. ZHila v Odesse. Okonchila Odesskij universitet. ZHiv¸t v Izraile s 1996 goda. CHlen soyuza pisatelej Izrailya s 1998 goda. 1990 god, Odessa, izdatel'stvo "Mayak" - izdana kniga "Sinej pticy zov ohripshij". 1993 god, Odessa, izdatel'stvo "Odessa-HH1 vek" - izdana kniga "Poeticheskie miniatyury" na russkom i ukrainskom yazykah s parallel'nymi perevodami na anglijskij Belly Lebedinskoj. 1996 god, Odessa, izdatel'stvo "Odessa-HH1 vek" - izdana kniga "Duet radugi i livnya". 1992 - 1997 gody, Los - Andzheles (SSHA), russkoyazychnyj al'manah "Stalker" - opublikovany cikly stihotvorenij. 1999 god, Izrail', izdatel'stvo "Mahanaim" - izdana kniga "Poeticheskie miniatyury. Kniga vtoraya" na russkom i ukrainskom yazykah s parallel'nymi perevodami na anglijskij Belly Lebedinskoj. 1999 god, Mezhdunarodnoe obshchestvo pushkinistov (SSHA) - nagrazhdena poch¸tnoj gramotoj za stihotvorenie "Iz zala suda".
---

Last-modified: Mon, 19 Apr 2004 20:13:55 GMT