A J K N A D ZH
KAK UZNATX HARAKTER CHELOVEKA PO
EGO PODPISI
ILI
PRAKTICHESKAYA GRAFOLOGIYA
Psihologiya

Pedagogika

Medicina

Biznes

Kriminalistika

Sport

Iskusstvo
UZH 159.925:343.982.4
Avtor - Ajk Nadzh /Ojbek Kadyrovich Nadzhimov/
Recenzenty - S.H.Mahkamova,
Broshyura yavlyaetsya pervoj v Uzbekistane, posvyashchennoj grafologii.
V nej avtor daet podrobnoe opisanie svoej original'noj metodiki raspoznavaniya haraktera cheloveka po ego podpisi, kotoraya odinakovo uspeshno mozhet byt' primenena i dlya analiza pocherka.
Vpervye takzhe predstavleny razrabotannye avtorom novye faktory dlya analiza podpisi.
Izlozhennye v broshyure metodiki pozvolyayut raskryvat' sposobnosti cheloveka k opredelennym vidam deyatel'nosti, ego predraspolozhennost' k razlichnym zabolevaniyam, delovye i drugie kachestva cheloveka.
Broshyura odinakovo uspeshno mozhet byt' ispol'zovana specialistami v oblasti psihologii, pedagogiki, sporta, mediciny, biznesa, a takzhe vsemi, kto interesuetsya sekretami raspoznavaniya haraktera cheloveka.
VVEDENIE
Grafologiya - eto nauka ,izuchayushchaya zakony zavisimosti mezhdu pocherkom i lichnost'yu, harakterom cheloveka.
Istoriya grafologii naschityvaet nemnogim bolee treh stoletij. Hotya drevnie dokumenty svidetel'stvuet o tom, chto interes k ee otdel'nym storonam proyavlyali eshche i takie izvestnye lichnosti kak Neron i Konfucij.
Pervaya izvestnaya kniga po grafologii vyshla v 1630 godu i prinadlezhit peru ital'yanskogo professora Kamillo Bal'do.
Ego francuzskij posledovatel' uchenij cerkovnik abbat Flandren dlya oboznachenie novoj nauki ispol'zoval dva grecheskih slovo "grafo" /pisat'/ i "logi" /nauka/. Odnako vpervye eto slovo upotrebil uchenik Flandrena abbat Mishon v svoej knige " Cictema grafologii", vyshedshej v 1872 g. Imenno ego i schitayut otcom grafologii, tak kak blagodarya iniciative abbata Mishona, v konce proshlogo stoletiya obrazovalis' grafologicheskie obshchestva voznikli special'nye zhurnaly po grafologii. On takzhe napisal neskol'ko knig po etomu predmetu, sozdal shkolu i imel mnogo posledovatelej.
V dal'nejshem grafologiya stala rasprostranyat'sya v Germanii i v Anglii. V Rossii s 20-h godov nashego stoletiya v etom napravlenii uspeshno rabotal grafolog-ekspert D.M.Zuev-Insarov, napisavshij mnozhestvo statej po grafologii i monografiyu "Pocherk i lichnost'". CHto kasaetsya SSHA, to tam eta nauka nahoditsya eshche v periode stanovleniya i stremitel'no razvivaetsya.
V nastoyashchee vremya v razvityh stranah grafologii pridaetsya bol'shoe znachenie. Mnogie firmy imeyut v svoem shtate ekspertov-grafologov, sostavlyayushchih harakteristiku na specialistov, prinimaemyh na rabotu. Grafologiya takzhe s uspehom primenyaetsya v biznese, medicine, kriminalistike, sporte, pedagogike i v drugih oblastyah.
REKOMENDACII PO PROVEDENIYU GRAFOLOGICHESKOGO ANALIZA
V dannoj rabote v osnovnom vnimanie udeleno analizu podpisi, tak kak obychnoe pis'mo cheloveka kak by "prichesano", ono podchinyaetsya mnogochislennym pravilam pravopisaniya i individuum ne mozhet proyavit' sebya polnost'yu.
Podpis' zhe kazhdyj pridumyvaet sebe sam ,nikto ne ogranichen nikakimi pravilami i zakonami. No vse zhe v graficheskih improvizaciyah ih avtor podvlasten opredelennym zakonomernostyam, otrazhayushchim svojstva ego natury, chto i pozvolyaet sostavlyat' dovol'no tochnyj ego portret.
Prezhde, chem nachat' analiz podpisej, sleduet uchest' sleduyushchie rekomendacii:
a/ luchshe vsego nachinat' praktiku s horosho znakomyh lic - predvaritel'nye dannye ob etih lyudyah posluzhat svoeobraznoj podskazkoj;
b/ vnachale sleduet analizirovat' podpis' po kazhdomu faktoru otdel'no, a zatem, sopostavlyaya poluchennye dannye, vyvesti rezul'tiruyushchuyu i sdelat' obobshchennyj vyvod;
v/ umelo primenyat' metod "logicheskih cepej" - eto znachit, chto esli po podpisi tochno opredelena kakaya-libo harakteristika, a eta harakteristika vsegda svyazana s drugoj, kotoraya napryamuyu ne vyvoditsya iz podpisi, to smelo mozhno nazvat' i vtoruyu harakteristiku.
g/ trenirovat'sya sleduet regulyarno i postoyanno.
Primechanie: dlya vyyavleniya haraktera cheloveka po ego pocherku v polnoj mere mogut byt' primenimy nizheprivedennye faktory dlya analiza podpisi.
1. NAPRAVLENIE PODPISI
Obrashchayut vnimanie kuda napravlen konec podpisi; vverh, pryamo ili vniz. Esli vverh /ris.1a/, to eto govorit o tom, chto v haraktere cheloveka preobladaet optimizm, on polon energii i stremitsya dostich' postavlennoj celi. Esli u takogo cheloveka v zhizni i byvayut razocharovaniya, depressii, to on uspeshno preodolevaet ih i vozrozhdaetsya s novymi silami, zhelaniyami, ideyami. CHasto - eto tip lichnosti s tvorcheskim uklonom.
Esli konec podpisi napravlen pryamo /ris.1b/ - to eto svidetel'stvuet o sbalansirovannosti proyavlenij optimizma i pessimizma . Nemalovazhnuyu rol' pri etom igraet vliyanie okruzhayushchej sredy.
Esli zhe konec podpisi napravlen vniz /ris.1v/ - to v dannom sluchae chelovek bolee podverzhen sostoyaniyu pessimizma, chto dovol'no sushchestvenno podavlyaet ego tvorcheskuyu aktivnost'. U takih lyudej ili otsutstvuet vera ili ona ochen' slabaya, k tomu zhe mogut nablyudat'sya snizhenie voli, slabaya ustojchivost' k alkogolyu, podverzhennost' zabolevaniyam serdechno-sosudistoj, nervnoj sistemy, pecheni i zheludochno-kishechnogo trakta.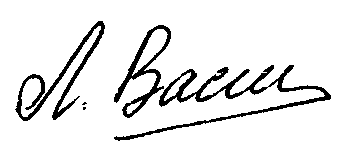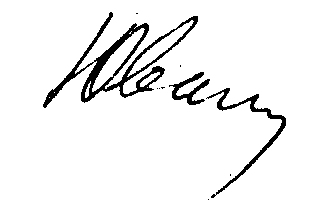 Ris.1a Ris.1b Ris.1v
2. DLINA PODPISI
Esli podpis' dlinnaya /ris.2a/ - to eto harakterizuet cheloveka kak obstoyatel'nogo, ne lyubyashchego speshki, toroplivosti, sposobnogo glubzhe vnikat' v sut' dela, nastojchivogo ,neskol'ko upryamogo, usidchivogo, no v to zhe vremya neskol'ko pridirchivogo, zanudlivogo. V organizme sleduet obratit' vnimanie na funkciyu nervnoj sistemy i pochek.
Esli podpis' korotkaya /ris.2b/, to eto yavlyaetsya priznakom bolee bystroj reakcii cheloveka, sposobnosti bystro uhvatyvat' sut' delanno poverhnostno, tak kak ne hvataet terpeniya dlya bolee glubokogo i podrobnogo analiza; takoj chelovek menee sposoben k monotonnoj,
dlitel'noj rabote, trebuyushchej postoyannogo vnimaniya i on ne ochen'-to lyubit medlitel'nyh lyudej.
CHto kasaetsya zdorov'ya, to labil'noj mozhet okazat'sya nervnaya i serdechno-sosudistaya sistemy.
Primechanie: v poslednem sluchae /ris .2b/ sleduet obyazatel'no uznat' - imeet li chelovek eshche i druguyu podpis', tak kak chasto bankovskie sluzhashchie, vrachi, kassiry, a takzhe ledi teh professij, v kotoryh prihoditsya chasto raspisyvat'sya, neredko imeyut dve podpisi; odnu kak by oficial'nuyu ,.a druguyu dlya prostavleniya na razlichnyh dokumentah, kak pravilo, bolee korotkuyu - v celyah ekonomii mesta i vremeni. Sledovatel'no, opredelennye professii takzhe vliyayut na podpis', chashche sposobstvuya ee ukorocheniyu,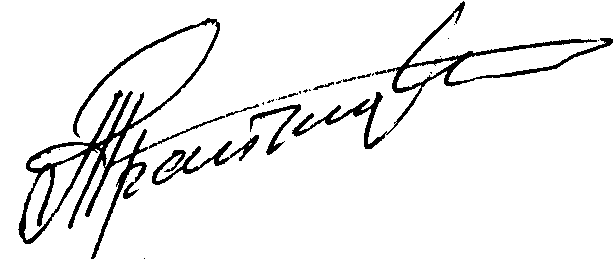 Ris.2a Ris.2b
3. NACHALO I KONEC PODPISI
Prezhde, chem provodit' analiz podpisi po dannomu faktoru, sleduet myslenno podelit' podpis' popolam.
Pervaya polovina podpisi svyazana o nachalom lyubom deyatel'nosti - umstvennoj ili fizicheskoj i po nej mozhno sudit' o tom, kak chelovek nachinaet dela. V to zhe vremya pervaya polovina podpisi harakterizuet intellektual'nuyu ili umstvennuyu sferu cheloveka, togda kak vtoraya polovina podpisi pokazyvaet otnoshenie k prakticheskoj /fizicheskoj/ deyatel'nosti i kak chelovek zakanchivaet dela.
Kem yavlyaetsya chelovek - teoretikom ili praktikom mozhno opredelit', ishodya iz zagruzhennosti pervoj i vtoroj poloviny podpisi.
Esli v nachale podpisi stoyat dve, a to i tri zaglavnye bukvy, pri otsutstvii krupnyh obrazovanij vo vtoroj polovine, to s uverennost'yu mozhno predpolozhit' , chto chelovek otdaet predpochtenie umstvennomu trudu. Podobnye podpisi chasto imeyut rukovoditeli razlichnogo ranga (ris. 3a).
Umerennaya nagruzka pervoj chasti /minimum zaglavnyh bukv, ih nevysokaya amplituda/ govorit o sklonnosti k deyatel'nosti prikladnogo haraktera. CHasto lyudi, v podpisi kotoryh imeyutsya ukazannye harakteristiki, po professii yavlyayutsya sluzhashchimi i obshchestvennymi deyatelyami /ris. 3b/.
Naoborot, pri nalichii krupnyh obrazovanij vo vtoroj chasti podpisi, privlekatel'noj stanovitsya prakticheskaya deyatel'nost' /ris. 3v/.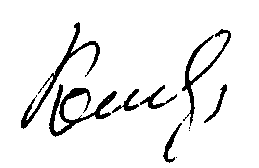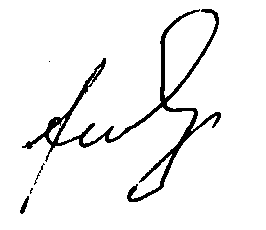 Ris.3a Ris.3b Ris.3v
4. VELICHINA BUKV (ZAGLAVNYH I MALYH)
Esli zaglavnaya bukva v podpisi po amplitude znachitel'no otlichaetsya ot malyh, to chelovek, imeyushchij takuyu podpis', kaprizen, u nego povyshennaya trebovatel'nost' k okruzhayushchim /ris.4a/.
Esli zhe ona po amplitude neznachitel'no otlichaetsya ot malyh bukv /ris.4b/,- to vladelec podpisi skromen, bez osobyh pretenzij k zhizni.
Melkie bukvy harakterizuyut cheloveka racional'nogo, ekonomnogo i konkretnogo, a takzhe sposobnost' k koncentracii uma, no ochen' melkie bukvy govoryat o tom, chto ih hozyain sklonen k egoizmu i skuposti /ris.4v/.
Krupnye bukvy /kak u detej/ harakterizuyut mechtatel'nogo, v nekotoroj stepeni naivnogo, nepraktichnogo, doverchivogo, chasto izlishne dobrogo cheloveka /ris.4g/. No takzhe krupnye bukvy govoryat o stremlenii k nezavisimosti, svobode deyatel'nosti. V organizme sleduet obratit' vnimanie na selezenku i pechen'.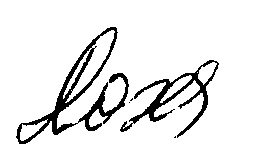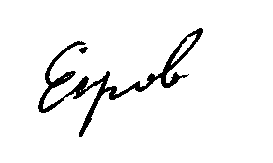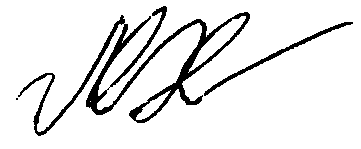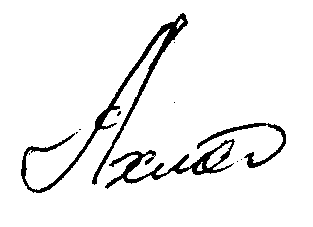 Ris.4a Ris.4b Ris.4v Ris.4g
5. ZAKRUGLENNOSTX I OSTROTA BUKV
Dobrye, myagkie, spokojnye ledi imeyut namnogo bolee okruglye bukvy /ris.5a/, chem vspyl'chivye, rezkie, neterpimye, razdrazhitel'nye /ris.5b/. Takzhe uglovatyj bukvy govoryat o stremlenii k nezavisimosti, o nalichii kriticheskogo uma, upryamstve ,bol'shej agressivnosti, sklonnosti k samoutverzhdeniyu, verhovodstvu , chestolyubii.
Po dannym faktoram mozhno razlichit' v kakoj period otnoshenij chelovek vedet sebya myagche - v nachale ili v dal'nejshem - eto zavisit ot togo, v nachale ili v konce podpisi okruglennyh form bol'she. V dannom sluchae /ris.5v/ chelovek vedet sebya myagche v nachale otnoshenij.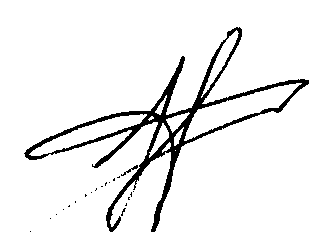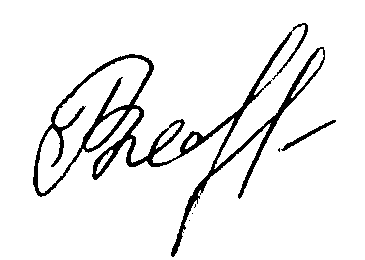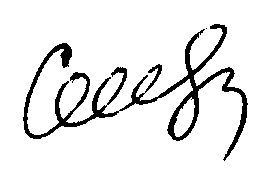 Ris.5a Ris.5b Ris.5v
6. SVYAZANNOSTX I RAZORVANNOSTX BUKV
Esli voe bukvy v podpisi soedineny mezhdu soboj /ris. 6a/, to eto govorit o posledovatel'nom, logichnom haraktere myslitel'noj deyatel'nosti. Odnako v dannom sluchae teryaetsya nekotoraya svoboda myshleniya, chelovek bolee konservativen v svoih vzglyadah, ne tak legko i bystro vosprinimaet vse novoe.
Myshlenie yavlyaetsya bolee gibkim i adaptivnym ,esli v podpisi obnaruzhivaetsya umerennoe kolichestvo razryvov mezhdu bukvami, chto takzhe ukazyvaet na umenie garmonirovat' zhelaemoe i dejstvitel'noe (ris.6b).
Izlishnee kolichestvo razryvov /ris.6v/ svidetel'stvuet ob obrazno-konkretnom myshlenii, nepredskazuemosti postupkov dlya okruzhayushchih, mechtatel'nosti, stremlenii obratit' na sebya vnimanie, proizvesti vpechatlenie na okruzhayushchih.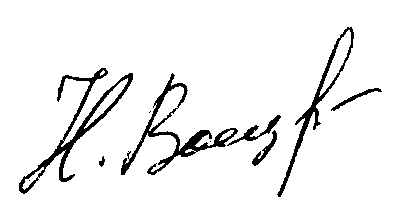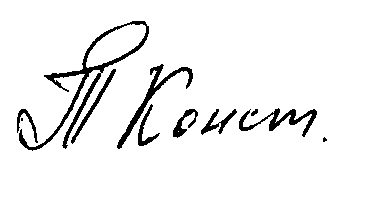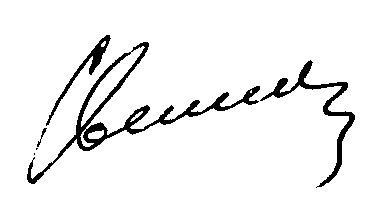 Ris.6a Ris.6b Ris.6v
7. UVERENNOSTX V NAPISANII BUKV
Ob uverennosti cheloveka v sebe mozhno sudit' po uverennosti i tverdosti s kotoroj on podpisyvaetsya /ris. 7a/, v otlichie ot cheloveka neuverennogo, chto takzhe vidno po podpisi /ris.76/.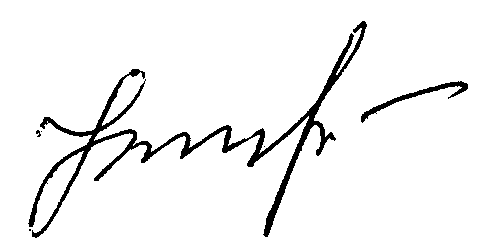 Ris.7a Ris.7b
8. RAZLICHNYE UKRASHENIYA V PODPISI
Esli chelovek hvastliv i priukrashivaet svoi dostoinstva, to eto obnaruzhivaetsya i v podpisi. V etom sluchae ona takzhe priukrashivaetsya: poyavlyayutsya razlichnye zavitushki, lentochki i drugie podobnye obrazovaniya. I chem ih bol'she, tem bol'she v cheloveke nanosnogo, neiskrennego /ris.8a/.
U prostogo cheloveka i podpis' prostaya, skromnaya /ris. 86/.
No razlichnye ukrasheniya nel'zya schitat' vsegda plohim priznakom. Podobnye podpisi chasto mozhno vstretit' u lyudej s bogatym voobrazheniem, artistov, hudozhnikov, muzykantov.
U lic s logicheskim skladom uma - matematikov ,fizikov podpis' chasto byvaet kak by "ogolennoj", to est' bukvy mogut teryat' nekotorye svoi chasti /ris.8v/. |to takzhe govorit o konkretnosti myshleniya. Esli takie bukvy eshche i malo svyazany drug s drugom, to eto svidetel'stvuet o nelogichnosti, suetnosti ,nedal'novidnosti v myshlenii.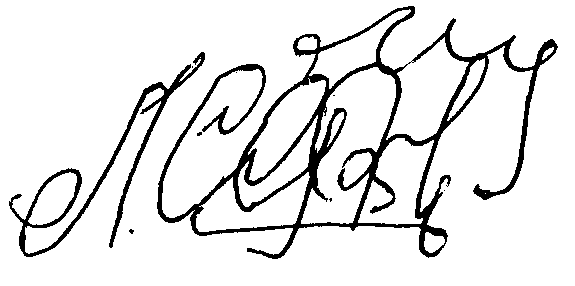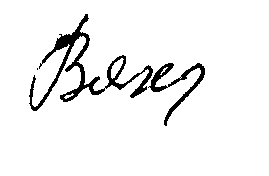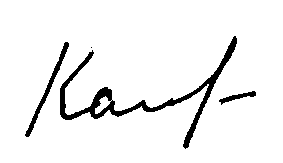 Ris.8a Ris.8b Ris.8v
9. RAZMASHISTOSTX PRI NAPISANII BUKV
Podpis' kompaktnuyu, melkuyu obychno imeyut "taktiki" /ris"9a/, to est' te, chej um zanyat konkretnymi, kakimi vidami deyatel'nosti.
Naprotiv, razmashistuyu podpis' imeyut chashche "strategi" /ris. 96/ - te, kto myslit global'no, kombinatorno, sistemno. V ih chisle - krupnye rukovoditeli, obshchestvennye deyateli.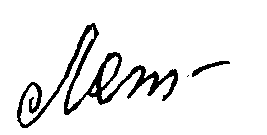 Ris.9a Ris.9b
10. RASSTOYANIE MEZHDU BUKVAMI
Po dannomu priznaku mozhno opredelit' stepen' shchedrosti cheloveka: esli rasstoyanie mezhdu bukvami znachitel'noe /ris.10a/ - to eto ukazyvaet na shchedrost' i v krajnih stepenyah proyavleniya priznaka - na tranzhirostnost'"
Esli zhe bukvy v podpisi nalezayut drug na druga /ris.10b/, to eto ukazyvaet na ekonomnost' i dazhe skupost'.
Mozhno dazhe uznat' - v kakoj period chelovek bolee shchedryj: kogda tol'ko poluchaet den'gi ili pozdnee ,a takzhe v kakoj preimushchestvenno sfere - intellektual'noj ili material'noj - eto zavisit ot togo ,v kakom uchastke podpisi rasstoyanie mezhdu bukvami bol'she, v nachale ili v konce.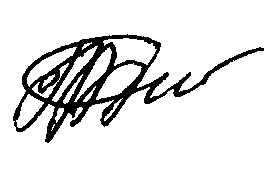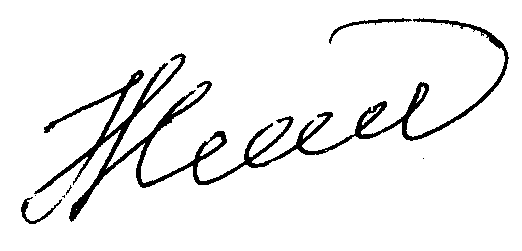 Ris.10a Ris.10b
11. SILA DAVLENIYA PRI NAPISANII BUKV
V fizicheskoj sile cheloveka govoryat zhirnye linii bukv, klyaksy /eto horosho zametno pri ispol'zovanii chernil'noj ruchki/, bol'shaya prodavlennoost' bumagi /ris.11a/. CHasto lyudi, proizvodyashchie bol'shij nazhim pri pis'me, otnosyatsya k ekstravertam.
I, naoborot, ob utonchennosti svidetel'stvuyut utonchayushchiesya v vide voloska linii bukv i dazhe kak vy propadanie linii na nekotoryh uchastkah /ris.11b/. Podobnoe napisanie bukv bolee prisushche introvertam, to est' lyudyam, um kotoryh napravlen vnutr' sebya. Dazhe esli takie lyudi i zanimayutsya obshchestvennoj zhizn'yu, to eto im daetsya ne sovsem legko, a cherez bor'bu so svoim vnutrennim ya.
Esli po sile nazhim rovnyj, umerennyj - to eto govorit ob uravnoveshennosti, obdumannosti postupkov, samoobladanii.
Nerovnyj, impul'sivnyj nazhim svidetel'stvuet o poryvistosti, emocional'nosti, vpechatlitel'nosti, nesposobnosti k sistematicheskomu trudu.
Gustoj, zhirnyj nazhim harakterizuet lyudej s razvitost'yu chuvstvennyh vlechenij, s tyagoj k material'noj storone zhizni.
Esli tolshchina nazhima menyaetsya, naprimer, perehod ot tonkih linij k zhirnym, to eto govorit o seksual'nyh uklonah voobrazheniya, emocional'nosti, labil'nosti nervnoj i sosudistoj sistem, protivorechivosti.
I, nakonec, ochen' slabyj, mestami nerovnyj nazhim vstrechaetsya u lic, neuverennyh v sebe, koleblyushchihsya, sklonnyh sebya muchit', somnevayushchihsya, u lic o asteno-nevroticheskim sostoyaniem.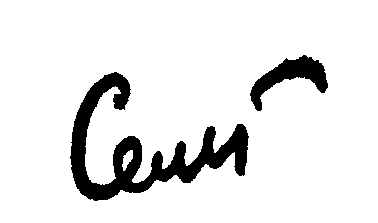 Ris.11a Ris.11b
12. PODCHERKIVANIYA, "HVOSTIKI" V
PODPISI, ZACHERKIVANIYA
Te, kto podcherkivaet svoyu podpis' snizu /ris. 12a/ - samolyubivy, interesuyutsya mneniem okruzhayushchih o sebe, harakterizuyutsya bol'shej obidchivost'yu.
Esli podpis' nakryvaetsya liniej sverhu /ris. 126/ - to lyudi, obladayushchie takoj podpis'yu tshcheslavny, gordy i stremyatsya k bol'shim dostizheniyam.
A vot po dline "hvostikov" v konce podpisi /ris.12v/ mozhno sudit' o stepeni reakcii cheloveka na popytki vmeshatel'stva v ego dela okruzhayushchih. CHem dlinnee "hvostiki", tem neterpimee ego "obladatel'" k razlichnogo roda prikazam, ukazam i zamechaniyam v svoj adres. Takzhe eto svidetel'stvuet ob ostorozhnosti, osmotritel'nosti.
Esli zhe chelovek perecherkivaet svoyu podpis' /ris.12g/, to eto svidetel'stvuet o nedovol'stve cheloveka soboj, samokritichnosti, somnevayushchejsya, koleblyushcheyusya nature. Takie lyudi mogut byt' podverzheny nevrozam, vegeto-sosudistoj distonii, yazvennoj bolezni.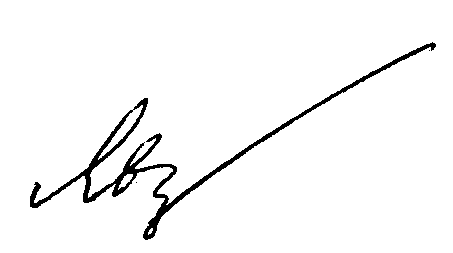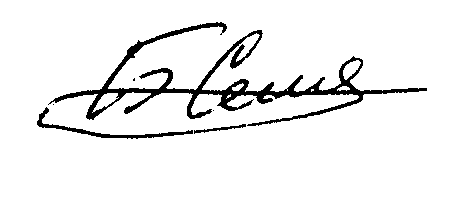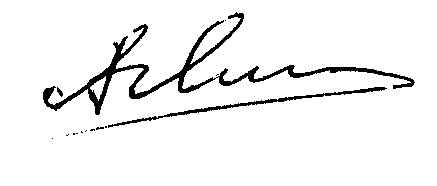 Ris.12a Ris.12b Ris.12v Ris.12g
13. VERTIKALXNYE LINII V PODPISI
Esli v podpisi vstrechayutsya obrazovaniya, napominayushchie vertikal'nye linii, to eto oznachaet kak by bar'er, zamedlenie, tormoz myslitel'noj ili fizicheskoj aktivnosti. Pri etom sleduet obrashchat' vnimanie - v kakoj chasti podpisi raspoloyaennii eti vertikali.
Nalichie vertikal'nyh obrazovanij pryamo v nachale podpisi /ris.13a/ ukazyvaet na skudnost' fantazij, intellektual'noj, tvorcheskoj deyatel'nosti.
Esli "vertikal'" vstrechaetsya primerno v seredine podpisi /ris.136/ - to eto govoryat o zaderzhke, medlitel'nosti perehoda ot idei k ee realizacii, a esli v konce podpisi /ris. 13v/ - o trudnosti v zavershenii del /takomu cheloveku neobhodim kontrol' izvne ili sootvetstvuyushchie stimuly/.
S medicinskoj tochki zreniya, pri nalichii v podpisi yavno vyrazhennyh vertikal'nyh obrazovanij, sleduet obratit' vnimanie na funkcionirovanie mochepolovoj sistemy.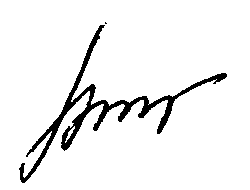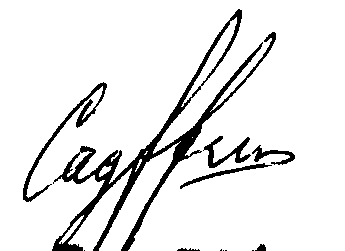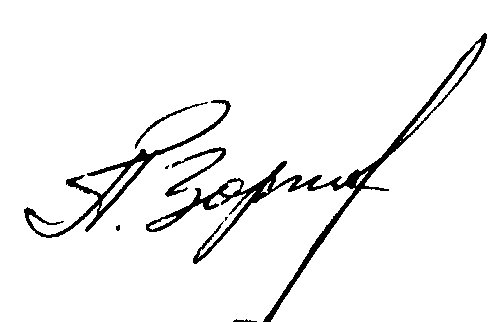 Ris.13a Ris.13b Ris.13v
14. ROVNAYA I NEROVNAYA PODPISX
Te, kto pishet nerovno, u kotoryh bukvy v podpisi "okazhut" /ris.14a/ - lyudi emocional'nye, nesderzhannye, a v krajnih stepenyah proyavleniya priznaka - neupravlyaemye i neuravnoveshennye. CHashche takie lyudi podverzheny vegeto-sosudistoj distonii, nevrozam, zabolevaniyam shchitovidnoj zhelezy.
Esli podpis' napisana rovno, kak by po linejke /ris.146/, to v etom sluchae eto svidetel'stvuet o sderzhannosti, samokontrole, o rassudochnom tipe cheloveka.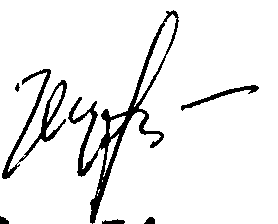 Ris.14a Ris.14b
15. RAZLICHNYE PETLI V PODPISI
Esli chelovek skryten i nezavisim po harakteru, to chasto svoyu podpis' on zakachaet kak by v krug /ris.15a/. Men'shaya stepen' vyrazhennosti podobnyh kachestv harakterizuetsya nalichiem v podpisi men'shih po velichine petel' /ris.15b/.
Lyudi s podobnymi elementami v podpisi starayutsya najti sebe takuyu rabotu, gde oni byli by svobodny, nezavisimy i nikomu ne podchinyalis' by. K nim podhodit pogovorka: "Koshka, kotoraya gulyaet sama po sebe" i "Sam sebe na ume".
Takzhe petel'ki yavlyayutsya pokazatelem upryamstva, svoenraviya, ostorozhnosti, "zaciklivaniya" na kakih-libo ideyah, problemah. Sleduet uchityvat': v nachale, v seredine ili v konce podpisi vstrechayutsya petli i v sootvetstvii s etim delat' okonchatel'nye vyvody.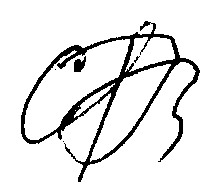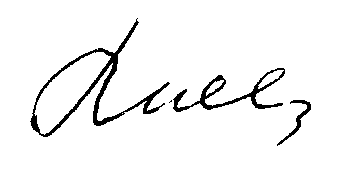 Ris.15a Ris.15b
16.TOCHKA V PODPISI
Tochka yavlyaetsya polozhitel'nym priznakom. Ee nalichie v podpisi svidetel'stvuet o disciplinirovannosti i sklonnosti k zaversheniyu namechennogo.
Esli tochka stoit v konce podpisi /ris16a/ - to eto govorit o stremlenii cheloveka obyazatel'no zavershit' nachatoe delo, takzhe eto odin iz pokazatelej ispolnitel'nosti.
Esli tochka stoit v nachale podpisi /ris 16b/ - to eto svidetel'stvuet o stremlenii cheloveka poluchit' ischerpyvayushchuyu informaciyu, prezhde chem on pristupit k osushchestvleniyu zadumannogo.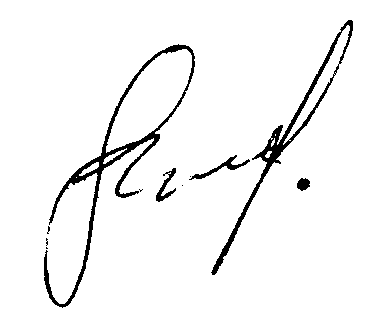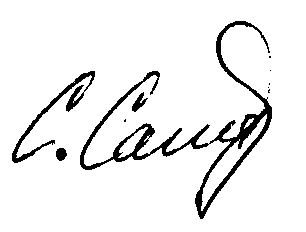 Ris.16a Ris.16b
17. "NAGRUZHENNOSTX V PODPISI"
CHem bolee slozhna, "nagruzhena" podpis' /ris.17a/, tem bol'she problem sozdaet sam chelovek v zhizni - "delaet iz muhi slona".
CHasto takaya podpis' vstrechaetsya u psihastenikov.
Naoborot, chem proshche podpis' /ris.17b/ - tem s men'shimi problemami zhivet chelovek - on stremitsya uprostit' zhizn'.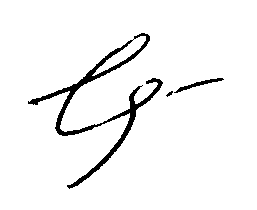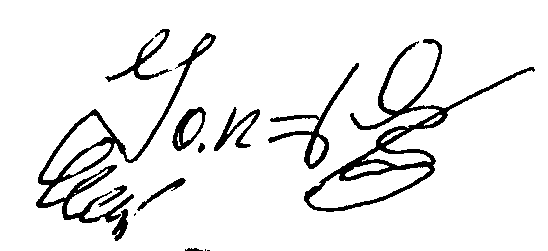 Ris.17a Ris.17b
18. ODINAKOVYE |LEMENTY V PODPISI
Harakterizuyut sklonnost' individuuma k bol'shej ili men'shej stepeni navyazchivosti v myslyah i dejstviyah /ris.18a/. To est', po sravneniyu o drugimi lyud'mi, u takogo sub®ekta legko voznikaet "navyazchivost'" kakoj-libo mysli, privychki ili, naprimer, melodii.
V to zhe vremya, etot priznak govorit i ob uporstve, sposobnosti legche perenosit' monotonnuyu rabotu.
CHto kasaetsya zdorov'ya, to sleduet obratit' vnimanie na sostoyanie nervnoj sistemy: vozmozhny nevrozy, v chastnosti, nevroz navyazchivy sostoyanij. Takzhe mozhet nablyudat'sya sklonnost' k povysheniyu arterial'nogo davleniya.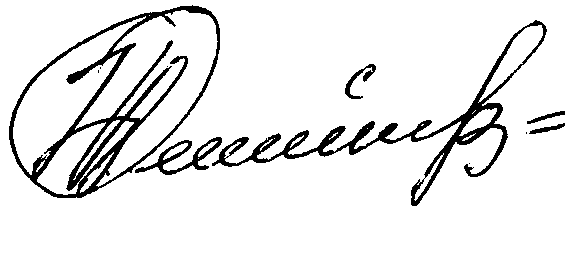 Ris.18b
19. YASNOSTX
Esli podpis' yasnaya i mozhno prochitat' sostavlyayushchie ee bukvy /ris.19a/, to vladelec podobnoj podpisi menee egoistichen, tak kak podsoznatel'no stremitsya byt' ponyatym okruzhayushchimi. CHasto yasnye podpisi vstrechayutsya u uchitelej, prepodavatelej. S medicinskoj tochki zreniya, lyudi, imeyushchie takuyu podpis', mogut byt' podverzheny takim zabolevaniyam, kak psihasteniya, saharnyj diabet ,gipertonicheskaya bolezn'.
I, naoborot, esli podpis' nerazborchivaya /ris. 19b/, to -eto harakterizuet cheloveka bolee egoistichnogo, tak kak on men'she zabotitsya o tom, pojmut ego drugie ili net, a takzhe menee akkuratnogo.
Sushchestvuet risk podverzhennosti boleznyam glaz, nervov, pecheni i zhelchnogo puzyrya, a takzhe yazvennoj bolezni.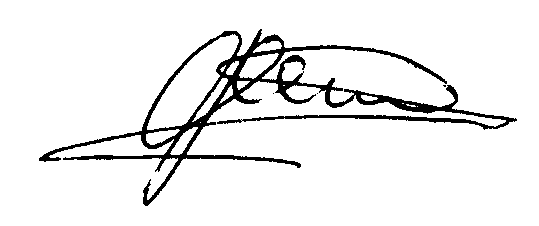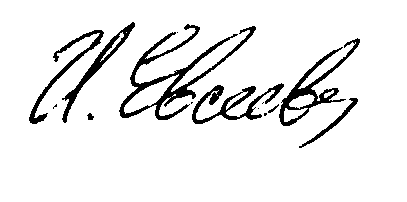 Ris.19a Ris.19b
20. INOSTRANNYE BUKVY V PODPISI
Esli individuum ispol'zuet inostrannyj shrift dlya napisaniya podpisi /ris. 20/, to eto mozhet znachit':
- chto on poklonnik zarubezhnogo /chto chashche svojstvenno molodezhi/;
- yavlyaetsya originalom zhelayushchim vydelit'sya;
- chto cheloveku svojstvenna nezavisimost' vo vzglyadah i suzhdeniyah.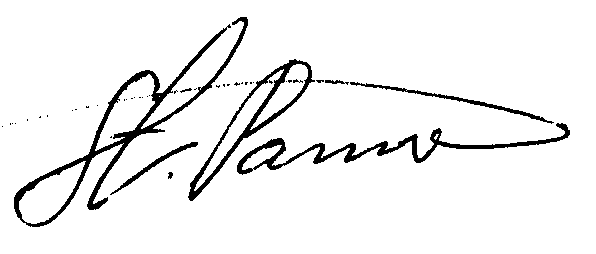 Ris.20
21. GRAFOLOGICHNOSTX V PODPISI
|tot priznak opredelyaetsya stepen'yu otkloneniya ot kalligraficheskogo /shablonnogo pis'ma/ i harakterizuet stepen' samobytnosti lichnosti, lichnoj iniciativy, stepen' raznoobraziya /ili naoborot, odnoobraziya/ psihicheskih proyavlenij lichnosti.
To est', individuumy, pocherk kotoryh ili podpis' vyglyadit blizko k shablonnomu - malo proyavlyayut sobstvennuyu iniciativu, podverzheny stereotipnomu myshleniyu i suzhdeniyu /ris.21a/. Lyudi, imeyushchie podobnuyu podpis', bolee sootvetstvuyut svoemu vremeni. Iz vnutrennih organov sleduet obratit' vnimanie na Funkciyu pecheni, zhelchnogo puzyrya i selezenki.
Te zhe, u kogo yarche i vypuklee otlichiya v pis'me ot shablonnogo - te bolee tvorcheskie lyudi, povsyudu stremyatsya vnesti raznoobrazie v zhizn' /ris.21b/. V nekotoryh sluchayah mozhno skazat', chto oni priverzheny romantizma i tradiciyu. V zdorov'e sleduet obratit' vnimanie na sostoyanie psiho-emocional'noj sfery.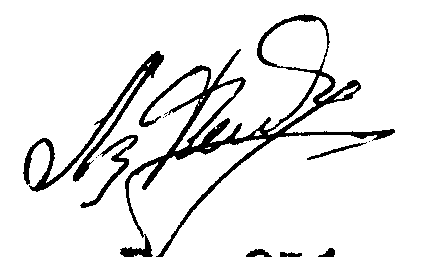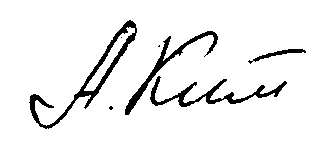 Ris.21a Ris.21b
22. PROSTOTA V PODPISI
|tot priznak v chem-to shozh o priznakom "nagruzhennost'" - takzhe, chem proshche podpis', tem proshche zhivet i dumaet chelovek. No imeyutsya i nekotorye otlichiya. Naprimer, prostye beshitrostnye lyudi chasto vmesto podpisi pishut sokrashchenno ili polnost'yu svoyu familiyu, u nih ne hvataet fantazii kak-to vidoizmenit' podpis', priukrasit' ee /ris.22a/. Takie ledi bolee tyanutsya k fizicheskoj i emocional'noj storonam zhizni.
Sledovatel'no, chem bol'she izmeneniya vnositsya v podpis' - tem natura u cheloveka bolee slozhnaya /ris. 226/. Odnako takie lyudi chashche podverzheny serdechno-sosudistym i nervno-psihicheskim boleznyam.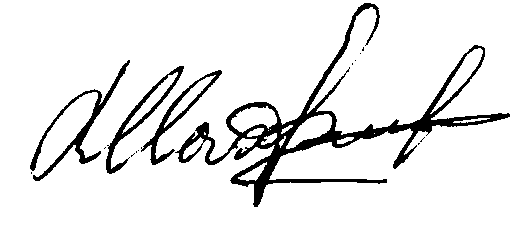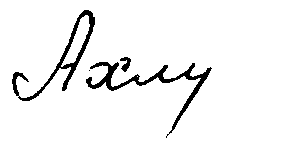 Ris.22a Ris.22b
23. SKOROSTX NAPISANIYA
Dlya togo, chtoby pravil'no sdelat' vyvody po etomu priznaku, neobhodimo neposredstvenno nablyudat' za momentom napisaniya podpisi, esli vsegda raspisyvayutsya bystro, ne zadumyvayas', to eto mozhet harakterizovat' sleduyushchee:
- ili eto professional'naya privychka /naprimer ,u kassirov/;
- ili eto yavlyaetsya pokazatelem bolee povyshennoj stepeni vospriimchivosti u vozbudimo-holericheskogo temperamenta, v takom sluchae sleduet obratit' vnimanie na sostoyanie nervnoj i serdechno-sosudistoj sistem.
Po risunku podobnaya podpis' shozha s podpis'yu, harakterizuyushchejsya uverennost'yu napisaniya /sm. faktor 7/.
24. NAKLON BUKV V PODPISI
Pryamoj /ris"24a/ -harakterizuet cheloveka neskol'ko pryamogo, sderzhanogo, posledovatel'nogo, imeyushchego samoobladanie, neredko i upryamogo. Takzhe eto yavlyaetsya pokazatelem dominiruyushchego vliyaniya uma.
CHasto vstrechaetsya pravonaklonnaya podpis' /ris.24/, chto govorit o sbalansirovannosti chert haraktera cheloveka, o sposobnosti k ponimaniyu, kompromissam. Pri etom, konechno, sleduet uchityvat' i drugie faktory.
A slishkom naklonnye, pochti lezhashchie bukvy uzhe traktuyutsya kak patologicheskoe yavlenie.
Esli podpis' oprokinuta vlevo - 125° protiv napravleniya dvizheniya /ris.24v/, to eto svyazano chashche o nesootvetstviem lichnyh estestvennyh sklonnostej i vlechenij cheloveka o vneshnimi usloviyam vospitaniya i zhizni, a takzhe ukazyvaet na svoenravnost', upryamstvo, trebovatel'nost', nedoverchivost', kontrol' uma, inogda - skrytnost' i neiskrennost'.
Esli naklon bukv v podpisi raznotipen /ris.24g/, to eto svyazano s kontrastivost'yu, kapriznost'yu, neustojchivost'yu chuvstvovaniya, poryvistost'yu, affektivnost'yu, nesderzhannost'yu, razbrosannost'yu v celeustremleniyah. S takimi lyud'mi sleduet byt' ostorozhnymi v delah i vzaimootnosheniyah.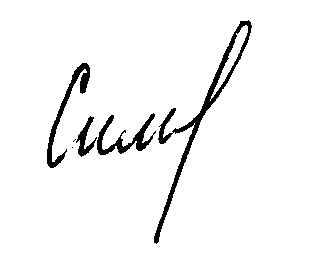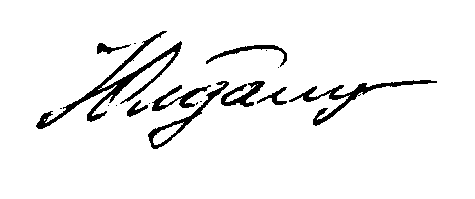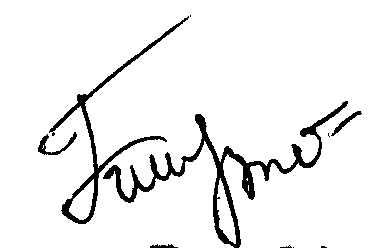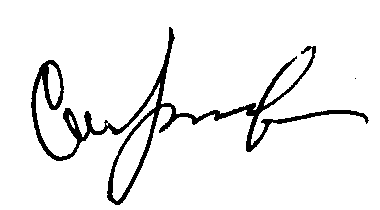 Ris.24a Ris.24b Ris.24v Ris.24g
25. STEPENX GARMONICHNOSTI PODPISI
Harakterizuet stepen' odarennosti lichnosti, razvitii intellekta i kul'tury. Otdel'nye bukvy v podobnoj podpisi mogut inogda kazat'sya i nekrasivymi, v nih mogut nablyudat'sya nepravil'nosti, izlomy, no oni obrazuyut odno garmonichnoe celoe /ris. 25/.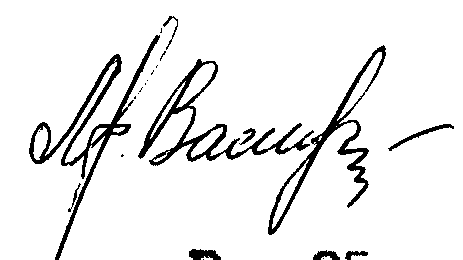 Ris.25
26. RAZLICHNYE VIDY PODPISEJ U ODNOGO I
TOGO ZHE CHELOVEKA
Naprimer, v odnom sluchae podpis' akkuratnaya /ris.26a/, v drugom, nebrezhnaya /ris.26b/. Podobnoe harakterizuet cheloveka o bolee vyrazhennym izbiratel'nym otnosheniem k okruzhayushchim. Esli dlya takogo cheloveka kto-libo predstavlyaet interes, to on budet starat'sya pokazat' sebya o luchshej storony, a esli net - to budet otnosit'sya takzhe nebrezhno, kak i stavit svoyu podpis'. V plane zdorov'ya sleduet obratit' vnimanie na sostoyanie serdechno sosudistoj, nervnoj sistem, na shchitovidnuyu zhelezu, pechen', zhelchnyj puzyr'.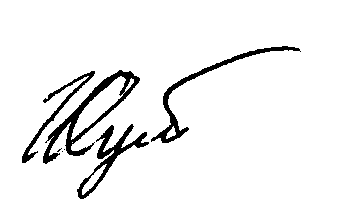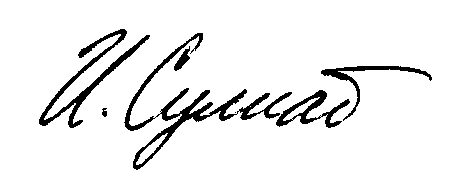 Ris.26a Ris.266
27. IZMENENIE PODPISI S TECHENIEM VREMENI
Tak kak podpis' yavlyaetsya odnim iz (faktorov, otrazhayushchih vnutrennij mir cheloveka, to, estestvenno, chto s izmeneniem vnutrennego sostoyaniya, rostom duhovnogo soznaniya i drugimi izmeneniyami v zhizni, menyaetsya i podpis'. Esli chelovek degradiruet, to degradiruet i podpis', esli chelovek sovershenstvuetsya, to i podpis' izmenyaetsya sootvetstvenno.
Podpis' takzhe mozhet izmenit'sya i v svyazi s zamuzhestvom u zhenshchin, chto otrazhaet real'nye peremeny, proisshedshie v emocional'noj, social'noj, lichnoj i drugih storonah zhizni /ris.27a i 276/.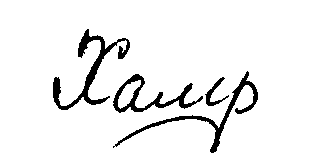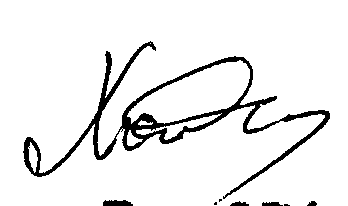 Ris.27a Ris.27b
28. "VOZVRATY" V PODPISI
Esli individuum, napisav kakuyu-to chast' podpisi, vozvrashchaetsya nazad kakoj-libo liniej, ili, vozvrativshis', chto-to eshche dopisyvaet /ris.28a v 286/, to eto govorit o tom, chto vladelec podobnoj podpisi, prodelav opredelennuyu rabotu, sklonen vozvrashchat'sya k ee nachalu, analizirovat' sdelannoe, u nego poyavlyaetsya delanie privnesti chto-to novoe, vidoizmenit', dopolnit'. To est', mozhet nablyudat'sya sostoyanii neudovletvorennosti sdelannym, postoyannoe zhelanie sovershenstvovat' dostignutoe.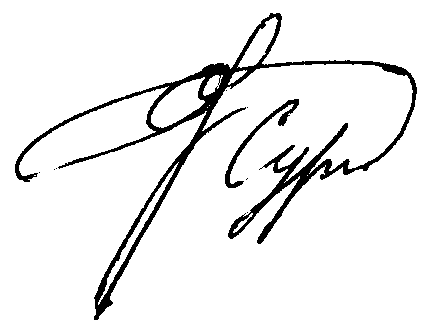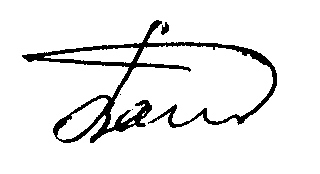 Ris.28a Ris.9b
29. ANOMALXNYE PRIZNAKI V PODPISI
Oni chasto vstrechayutsya u lic, stradayushchih navyazchivost'yu sostoyanij i idej, u lic s narushennym psihicheskim ravnovesiem ili nahodyashchihsya v sostoyanii sil'noj ozabochennosti. Rel'efnost' i chislo anormal'nostej v podpisi var'iruet v zavisimosti ot nastroeniya. Kogda cheloveka ne trevozhat navyazchivosti, to i podpis' ego vyglyadit normal'noj, no edva nastupaet boleznennoe sostoyanie, kak v podpisi poyavlyayutsya anormal'nosti, kotorye harakterizuyutsya nalichiem v podpisi izlishnih neumestnyh shtrihov, kakih-libo dopolnitel'nyh risunkov, izlishnego kolichestva tochek, stoyashchih gde popalo i t.p. /ris.29/.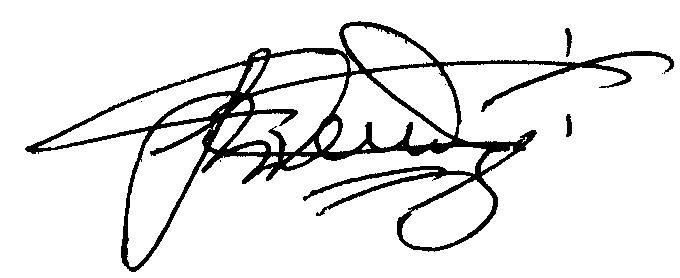 Ris.29
30. VOLNISTOSTX PODPISI
Harakterizuyut cheloveka gibkogo, diplomatichnogo, sposobnogo idti na kompromissy, legche adaptirovat'sya k razlichnym usloviyam zhizni /ris.30/. CHashche - eto sangviniki, rezhe - flegmatiki.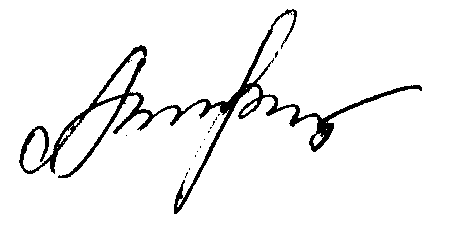 Ris.30
31. GEOMETRICHESKAYA VYDERZHANNOSTX PODPISI
|tot faktor opredelyaetsya rovnost'yu linij stroki, ravnomernost'yu intervalov mezhdu bukvami, ravnomernost'yu nazhima i amplitudy nadpisi /ris.31/.
Podobnaya podpis' harakterizuet soboj stepen' volevogo razvitiya cheloveka, psihicheskoj vyderzhannosti, rabotosposobnosti, obdumannosti volevyh aktov, ustojchivosti chuvstvovanij, opredelennosti i neizmennosti otnoshenij kak k otdel'nym yavleniyam, tak i ko vsem okruzhayushchej zhizni. Protivopolozhnye harakteristiki podpisi budut svidetel'stvovat' ob obratnom.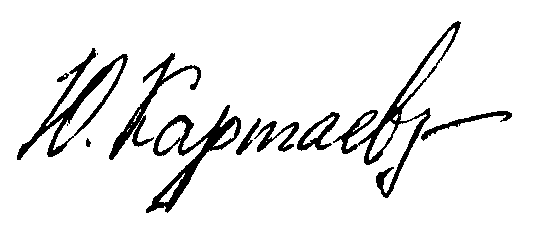 Ris.31
32. UDLINENNOE NACHALO V PODPISI
Esli podpis' imeet udlinennoe nachalo /ris. 32/, to v zavisimosti ot stepeni proyavleniya dannogo priznaka mozhno sudit' o stepeni svoenraviya, samouverennosti, a takzhe despotizma obladatelya podobnoj podpisi sleduet obratit' vnimanie na funkciyu pecheni, nervnoj sistemy i zheludochno-kishechnogo trakta.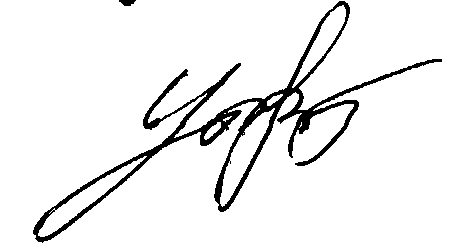 Ris.32
33. AMPLITUDA PODPISI
Esli amplituda yavno umen'shaetsya ot nachala podpisi k ee koncu /ris. 33a/, to eto oznachaet, chto rabotosposobnost', energii, interes i drugie kachestva cheloveka takzhe snizhayutsya ot nachala k koncu deyatel'nosti. U takih lic mozhet imet'sya sklonnost' k razdrazhitel'nosti, utomlyaemosti, sleduet obratit' vnimanie na sostoyanie pecheni, shchitovidnoj zhelezy i nervnoj sistemy.
Mozhet byt' i naoborot /ris.336/ - chelovek kak by postepenno razvivaet aktivnost' ot nachala k koncu deyatel'nosti.
Esli amplituda podpisi rovnaya /ris.33v/ - to eto harakterizuet cheloveka, u kotorogo rabotosposobnost' sohranyaetsya na stabil'nom urovne ot nachala do konca deyatel'nosti, eto ee mozhno otnesti i k stepeni koncentracii vnimaniya, interesu, stabil'nosti ne tol'ko v rabote, no i v lichnyh vzaimootnosheniyah.
Po dannomu faktoru takzhe mozhno sudit' o stepeni skrytnosti cheloveka, esli nachalo podpisi krupnoe, a zatem postepenno umen'shaetsya ili prevrashchaetsya v volnistuyu liniyu /ris.Z3g/ -to eto govorit o nekotoroj skrytnosti cheloveka, no takie i ob utonchennosti, diplomatichnosti.
U teh zhe, kto ne umeet hranit' sekrety, naoborot, podpis' nachinaetsya s melkih bukv, kotorye k koncu podpisi uvelichivayutsya /ris.33d/.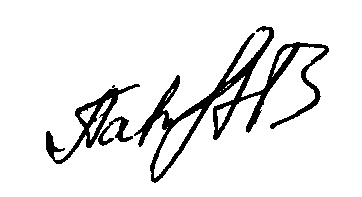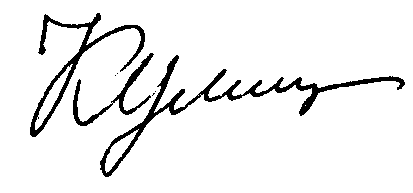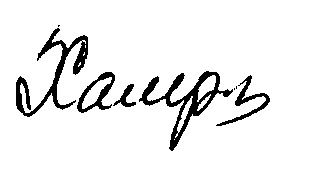 Ris.ZZa Ris.336 Ris.33v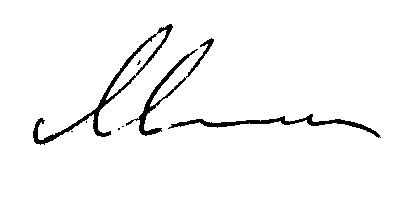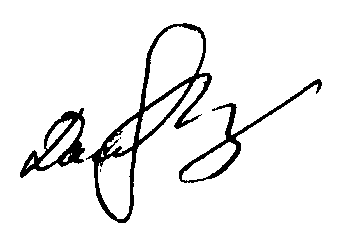 Ris.33g Ris.33d
34. KOMBINATORIKA V PODPISI
Esli faktor harakterizuetsya tem, chto pishushchij kak by soedinyaet dve ryadom raspolozhennye bukvy cherez obshchij element. Naprimer, dve bukv, A i K mozhno napisat' takim obrazom: I te lyudi, u kotoryh v podpisi vstrechayutsya podobnye sovmeshcheniya, vezde starayutsya optimizirovat' svoyu deyatel'nost'. To est', imeetsya sklonnost' odnovremenno vesti srazu neskol'ko del ili zhdat', poka ne nakopyatsya kakie-libo dela, dlya togo, chtoby ne tratit' na nih vremya po otdel'nosti, a reshat' ih vse vmeste. Tipa, imevshie podobnye faktory v podpisi, obladayut racional'nym, praktichnym umom. Po temperamentu oni chashche yavlyayutsya sangvinikami, rezhe - flegmatikami /ris. 34/.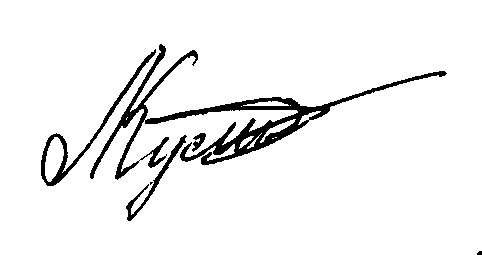 Ris.34
35. PRIZNAKI SIMMETRII V PODPISI
|to mogut byt', naprimer, dva gorizontal'nyh ili vertikal'nyh shtriha - , //. |ti i tomu podobnye elementy v podpisi yavlyayutsya pokazatelem ustojchivogo haraktera cheloveka, garmonichnosti, sbalansirovannosti kachestv cheloveka, sposobnosti idti na kompromissy, lyudi, imevshie v podpisi vysheukazannye elementy, lyubyat nadezhnost' vo vsem, stremyatsya podstrahovat'sya v svoej deyatel'nosti /Ris. 35/. Takim lyudyam sleduet obratit' vnimanie na sostoyanie mochepolovogo apparate, dyhatel'noj i nervnoj sistemy, a takzhe na funkcionirovanie selezenki.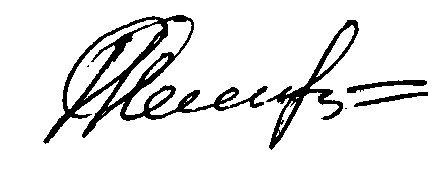 Ris.35
36. CIFROVYE DOBAVLENIYA V KONCE PODPISI
Nalichie etogo faktora govorit o mnitel'noj, nedoverchivoj nature, harakterizuyushchejsya kritichnym umom i ostorozhnost'yu. Mozhet imet'sya sklonnost' k nervno-psihicheskim zabolevaniyam. /ris.36/.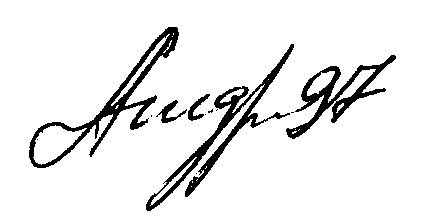 Ris. 36
ALGORITM PROVEDENIYA ANALIZA PODPISI
Esli analiz provoditsya v prisutstvii issleduemogo, to sleduet poprosit' ego, chtoby on postavil svoyu podpis' po otnosheniyu k gorizontal'noj linii - __________, eto neobhodimo, naprimer, pri analize s pomoshch'yu faktora No 1.
Takzhe, esli u issleduemogo imeetsya ne odna podpis', a dve ili bolee ih raznovidnostej, to zhelatel'no vse ih imet'.
Dalee:
a/ neobhodimo imet' u sebya na otdel'nom listke ves' perechen' privedennyh v dannoj broshyure faktorov.
1. Napravlenie podpisi.
2. Dlina podpisi.
3. Nachalo i konec podpisi.
4. Dlina bukv /zaglavnyh i malyh/.
5. Zakruglennost' i ostrota bukv.
6. Svyazannost' i razorvannost' bukv.
7. Uverennost' v napisanii bukv.
8. Razlichnye ukrasheniya v podpisi.
9. Razmashistost' pri napisanii bukv.
10. Rasstoyanie mezhdu bukvami.
11. Sila davleniya pri napisanii bukv.
12. Podcherkivaniya, "hvostiki" v podpisi, zacherkivaniya.
13. Vertikal'nye linii v podpisi.
14. Rovnaya i nerovnaya podpis'.
15. Razlichnye petli v podpisi.
16. Tochka v podpisi.
17. "Nagruzhennost'" v podpisi.
18. Odinakovye elementy v podpisi.
19. YAsnost'.
20. Inostrannye bukvy v podpisi.
21. Grafalogichnost' v podpisi.
22. Prostota v podpisi.
21. Skorost' napisaniya.
22. Naklon bukv v podpisi.
25. Stepen' garmonichnosti podpisi.
26. Razlichnye vidy podpisej u odnogo i togo zhe cheloveka.
27. Izmenenie podpisi s techeniem vremeni.
28. "Vozvraty" v podpisi.
29. Anomal'nye priznaki v podpisi.
30. Volnistost' podpisi.
31. Geometricheskaya vyderzhannost' podpisi.
32. Udlinennoe nachalo v podpisi.
33. Amplituda podpisi.
34. Kombinatorika v podpisi.
35. Priznaki simmetrii v podpisi.
36. Cifrovye dobavleniya v konce podpisi.
b/ Vzyat' chistyj listok i zapisyvat' vyvoda analiza, sdelannogo posledovatel'no po vysheprivedennym faktoram. Esli v podpisi kakie-libo faktory otsutstvuyut, to ih prosto propuskayut, zatem delayut obobshchennyj okonchatel'nyj vyvod s uchetom vzaimousileniya kakih - libo faktorov ili, naoborot, ih vzaimooslableniya.
|tot okonchatel'nyj rezul'tat i predstavlyayut issleduemomu.
MP "TIBET"
Priglashaet vseh zhelayushchih na postoyanno dejstvuyushchie original'nye kursy:
- "SINTEZ - MASSAZH". V programme: klassicheskij, kostno-sustavnoj, segmentarnyj, tochechnyj, supruzheskij i drugie vidy massazha. Dlitel'nost' kursa - 1.5 mesyaca.
Tel. Dlya spravok i zapisi: 162-65-94 (Alla Alekseevna).
- "HIROPUNKTURA" - novoe napravlenie v vostochnoj medicine. Predstavlyaemye v kurse metody pozvolyayut ne tol'ko provodit' diagnostiku i lechenie razlichnyh zabolevanij po liniyam i zonam kistej i stop, no i preduprezhdat' razvitie boleznej, zaprogrammirovannyh na budushchee. Otkryvayutsya novye vozmozhnosti dlya celenapravlennogo izmeneniya Sud'by cheloveka, upravlenie razvitiem sposobnostej detej v zhaleemom napravlenii i mnogie drugie perspektivy. Dlitel'nost' kursa - 2.5 mesyaca.
- "NETRADICIONNYE METODY DIAGNOSTIKI". V programme: pul'sovaya diagnostika, grafologiya, hiromantiya. Garantiruetsya vysokaya effektivnost' predstavlyaemyh metodov v opredelenii boleznej i haraktera cheloveka. Dlitel'nost' kursa - 2 mesyaca.
- "ISKUSSTVO POKORYATX MUZHCHIN" - special'nyj kurs dlya devushek i zhenshchin. V programme obucheniya: teoriya i tehnika znakomstva, opredelenie haraktera, zdorov'ya i delovyh kachestv muzhchin, razlichnye vidy obayaniya, drevneindijskie, tantricheskie i sovremennye vidy lyubvi, sekrety neotrazimosti, sovershenstvovanie zhenskih i delovyh kachestv i mnogoe drugoe.
Dlitel'nost' kursa - 1.5 mesyaca.
Zanyatiya po kursam provodyatsya 3 raza v nedelyu vo vtoroj polovine dnya ili individual'no po dogovorennosti.
VIDEOKURS "SU - DZHOK" AKUPUNKTURA - dlya obucheniya v domashnih usloviyah.
Tel. Dlya spravok i zapisi: 136-38-92 (Ojbek Kadyrovich Nadzhimov)